Twelfth Night
William Shakespeare
Stratford Festival Theatre
Stratford Festival Theatre, Ontario
From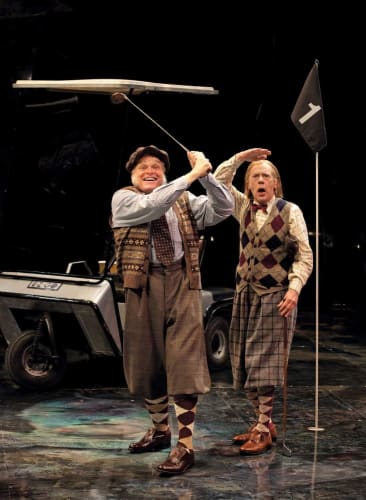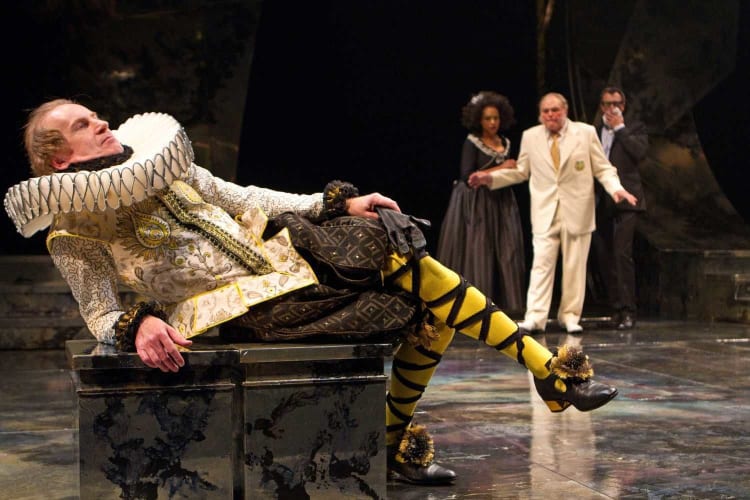 After wowing audiences around the world with a selection of recent Shakespeare productions, Stratford Festival Theatre is launching a new season under the banner Stratfest@Home.
Each Thursday night until the week before Christmas, an assortment of favourite productions that stretch beyond the works of the Bard will become available for 36 hours, depending on clock adjustments, around midnight Thursday until midday Saturday London time. First up is this rather unorthodox but delightful interpretation of Twelfth Night directed by Des McAnuff, Artistic Director when it played on stage in 2011.
Very little is as one might expect, except for the plot and some of the characterisation. Rather than the occasional song, there is a big dose of soft rock music composed by Michael Roth and McAnuff and played by a large band who also sing, as do most cast members.
Generally, it is relatively easy to determine the period in which a production is set by the costumes, but since these vary from Elizabethan through Edwardian plus fours to 1960s Beatles-style hippie with many other stopping off points along the way, the best description might be timeless. In any event, the production benefits from eccentric but gorgeous design and costumes both created by Debra Hanson.
The balance of the play is also altered to a degree, giving larger roles to some usually relatively minor characters. In particular, Ben Carlson playing Feste comes to the fore, in part because he also plays guitar and has a lovely singing voice but also due to his great sense of humour. He forms part of a superb comic team that also includes Brian Dennehy, Stephen Ouimette and Cara Ricketts respectively playing Sir Toby Belch, (an undersized) Sir Andrew Aguecheek and Maria.
That is to take nothing away from those playing the more romantic parts. In particular, Andrea Runge has tremendous stage presence in the role of Viola / Cesario, forming excellent duos with Sara Topham's lovelorn Olivia and Mike Shara's mildly absurd Orsino.
While the scenes of lovemaking (in the old-fashioned sense) are often charming, the strength of this production lies in its ability to make viewers laugh out loud. There are many memorable scenes, in particular those that involve the brilliant Tom Rooney playing a sneering, self-important Malvolio.
The letter scene is always a high point of any production and, even by that standard, this one is extraordinarily funny and should live long in the memory. It gets a fair run for its money from a sword fight that manages to overcome its predictability to become absolutely hilarious. On a more serious note, the romantic ending is lovely and could well bring a tear to the eye.
Some traditionalists may worry that this production moves a little further from their expectations than usual, but, as long as they can overcome any kind of bias, they should be as enchanted as newcomers who had never previously seen the play.
If you are unable to catch the free stream, which ends at lunchtime on 24 October, a vast selection of top-quality Stratford Productions is available on subscription at the special introductory price of Can$10 a month.
Reviewer: Philip Fisher