Twilight: Los Angeles, 1992
Anna Deveare Smith
Gate Theatre, Notting Hill
–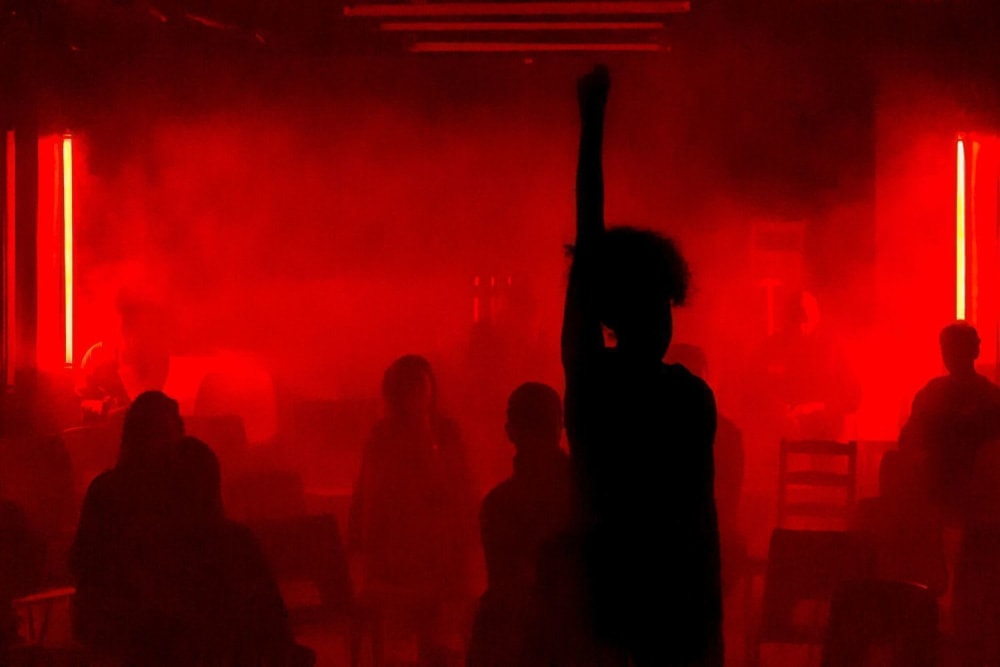 When Anna Deveare Smith put together and performed Twilight: Los Angeles, 1992 in that year, the events that it reconstructed were fresh in the memories of anyone who watched news channels. This stretched far beyond the bounds of Los Angeles where the melting pot was boiling over without any chef to turn down the gas.
Over quarter of a century later, the events depicted have become part of America's history, although that does not mean that they have no relevance to our own times.
The monologue that resulted, now delivered with considerable passion by actress Nina Bowers, is based on verbatim interviews with 19 people chosen out of a total of 300 that the writer met in the weeks and months following two notorious court cases in neither of which was justice seen to be done.
The Rodney King trial followed the beating of a black man by four police officers, caught on camera. The second case involved a black girl, Latasha Harlins, who was shot dead by a Korean shopkeeper, allegedly in the back of the head having committed no offence beyond attempting to pay for some juice. The lady once again got off almost scot free.
As anybody who was around at the time will know, the upshot was a series of race-fuelled riots that threw fear into the minds of affluent LA residents, while doing little for the prestige of the city's police department.
The Gate is set up as an open box with chairs dotted around randomly. This is a space through which the actress weaves her way, trying not to fall over her guests, while relating the testimonies of the 19, a mix of races, politics and attitudes, most of the latter extreme at one end or other of the spectrum.
The stories feature jurors trying to explain the pressures they faced, activists protesting, rioters justifying looting and ordinary folk who innocently got caught up in tragedy and terror.
Director Ola Ince has created an evening that can sometimes be dizzying, as Nina Bowers pops up here there and everywhere, almost like a trained farceur, such is her ability to move silently around a darkened space. An atmospheric performance hits its peak when it frighteningly uses a sophisticated technical son et lumière to depict a riot in full flow.
By the end the 90-minute performance, one might expect to understand the issues and personalities fully but, in fact, the overall impact is more impressionistic than definitive, giving viewers clues as to the issues but coming to no firm conclusions beyond the obvious one that there was and is injustice in the world, especially if you belong to a minority group and, indeed, one minority is not necessarily equal to another.
This powerful evening addresses deeply serious issues and will be best remembered for Nina Bowers's energetic delivery and commitment, although the script has a tendency to be too random and diffuse to hit its targets on the bullseye.
Reviewer: Philip Fisher