Two Cigarettes in the Dark
Pina Bausch
Tanztheater Wuppertal Pina Bausch
Sadler's Wells
–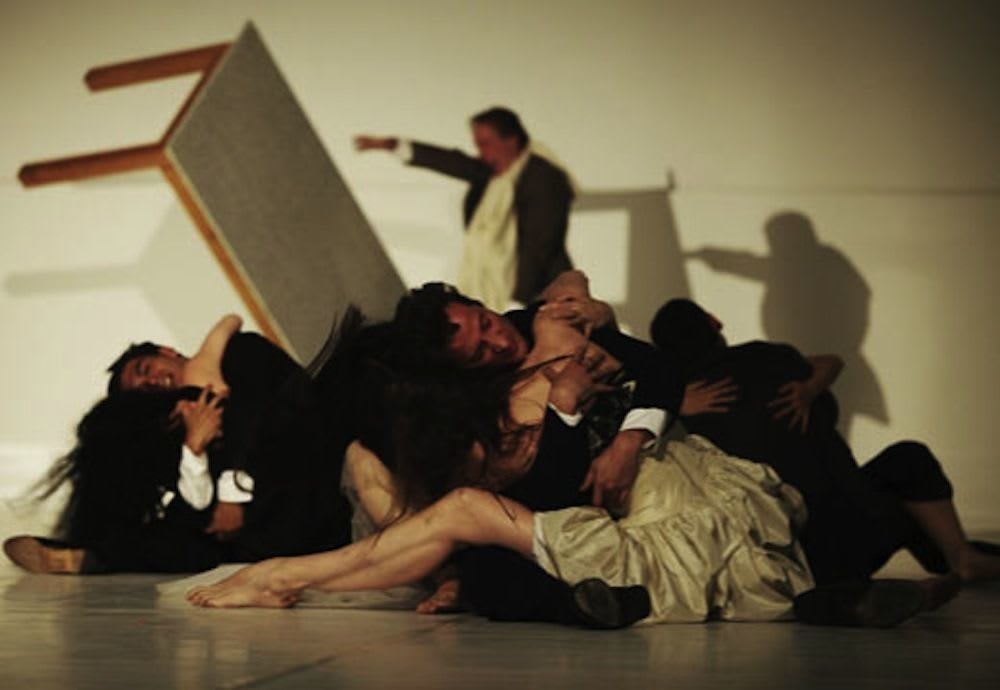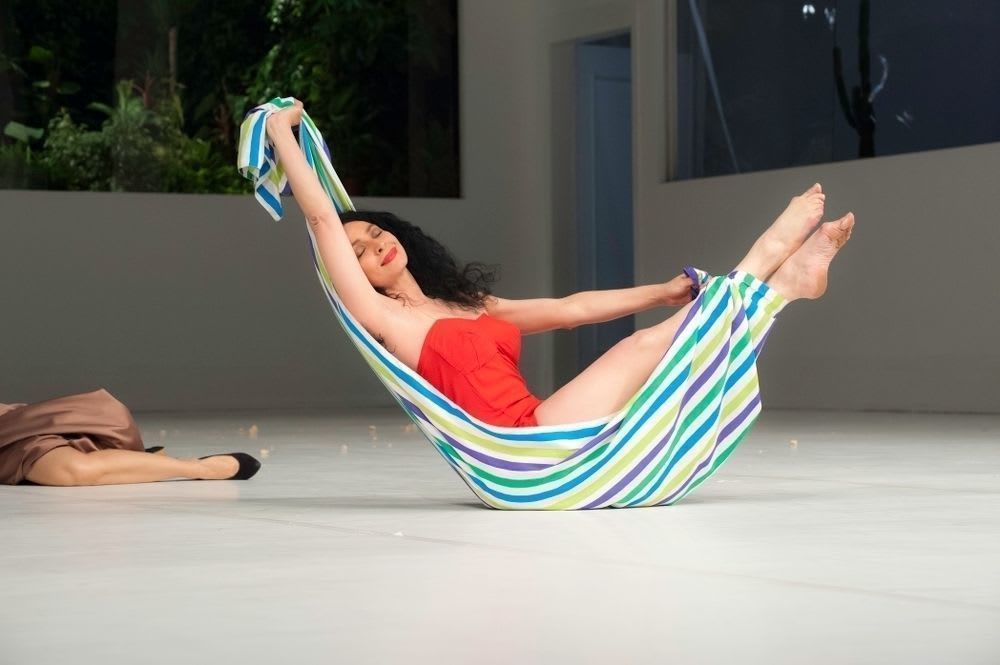 After last year's grand month-long marathon World Cities season of ten productions, which harnessed the Pina Bausch legacy and received glowing reviews, Tanztheater Wuppertal brings 'two rarely performed works' from her vast repertoire (forty-two pieces) to Sadler's Wells.
The good news is that the company will be regular annual visitors to Sadler's Wells. The not so good news is that one can see why Two Cigarettes in the Dark (1985), which mines 'the monotony of life', is rarely performed.
Forty years together, like an old married couple who bicker and snipe, domineer and dominate, power shifting in childish absurd antics and casual cruelties, the company perform Two Cigarettes in the Dark with an astounding lack of self-consciousness, but the scenario divided the audience. Not one for the Valentine's Day outing.
A standing ovation from the diehard fans, but few new converts. There were empty seats after the interval, and a wearing of patience towards the end as some of the bemused audience dribbled away.
But if you love Pina you take the bad with the good, as in any testing relationship. And Pina Bausch tests both the audience and her company in this two and a half hour show of striking stage pictures and impenetrable actions, obscure metaphors and puns, hieroglyphics one vaguely remembers but has forgotten how to read.
A modernist Mies van der Rohe Villa Tugendhat construct, Peter Pabst's set of white walls and glass vitrines on three sides displaying a lush green jungle, a row of fish tanks with live fish (in which Dominique Mercy takes a bath in flippers and Y-fronts), and a desert, is the star of the show—his dramatic sets usually are.
A surrealist dream, a confused nightmare, depending on one's perspective, a Luis Buñuel / Salvador Dalí storyboard playing out in a montage of scenes, high-pitched screams, yodelling, and off-the wall muttered dialogue.
Frantic floor mopping, in elegant suits and gowns characters bounce off walls and each other, the cluttered lumber room of Pina Bausch's brain spilling out like Dominique Mercy emptying his pockets on the floor before us, coming clean.
Women, as usual in high heels and Marion Cito's gowns and fur coats, strip to pants and transparent slips, whores and madonnas, devils and angels, the goddess Kali. "Why don't you come in, my husband is at war".
Two women—Helena Pikon a desperate Fantine and the cynical Mechthild Grossman whose voice drips irony and disdain—stand front stage and stare in confrontational stance, offer their breasts and pelvises for very little money, then tell us it's the interval. Of course...
A Pina trope, one never knows when the work is over, and the order of play seems random. Baring all, neuroses, peccadilloes, irrational behaviour, and fears, endlessly spinning, like life, cutting to an abrupt end, Two Cigarettes in the Dark is funny, tedious and mean.
A man berates a woman, a naughty incontinent dog, for water on the floor; a downtrodden Helena Pikon drags a tin pot tied with string to her waist behind her—another tormented animal image. Mechthild Grossman, cigarette hanging from lip, shovels hay; a black dog skitters on and off; she wheels a wheelbarrow and stacks its black contents against the white wall.
In an evening suit a smug little man (cheeky-faced Eddie Martinez) stands on a wooden stump, drinks tea from a delicate china cup and smiles sweetly at us. The stump serves the axe man (Michael Strecker), who slices an orange on it and passes drinks to the waltzing couples, waltzing in a bum shuffle across the floor with nowhere to go—an Exterminating Angel moment.
Love-making in the jungle and shootings; a man kneading dough; a cartoon caveman with an axe; skating men in pants, sunglasses and sweaters on their feet; peanut shells cracked using a woman as a hammer; Michael Strecker painting himself white till he blends into the wall; a wooden slide, head stands and ball games; a lipstick kiss; a cow…
And knowing looks, come hither glances; gender confusion; men dribbling and spouting champagne; abuse, arrogance, and objectification. But, "I'm a sweet lovely little thing," Thusnelda Mercy repeats. Crumbs, real and metaphorical, are thrown into the audience.
To classical music (Renaissance, Monteverdi, Beethoven, Purcell, Ravel) and Bing Crosby, Two Cigarettes in the Dark is portentous, some might say pretentious, demented and intriguing, if spun out.
Yet amongst these crazy mind games, there is a lovely image of a woman (Aida Vainieri) relaxing in a towel hammock of her own making, a moment's respite from the onslaught.
"You are not normal", a woman troubled by a man bumping into her at a gallery (both shuffling in gallery slippers over their shoes—he nails hers down) says, "You can't keep coming up to me from behind." Pina Bausch comes up to us obliquely, from behind.
Reviewer: Vera Liber