Two for the Seesaw
William Gibson
Moscow Sovremennik Theatre
Piccadilly Theatre
–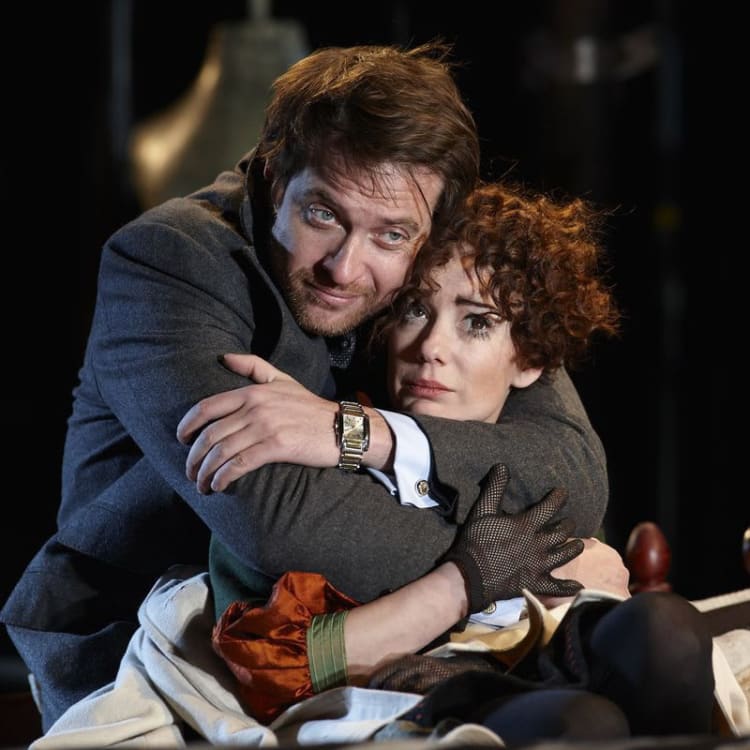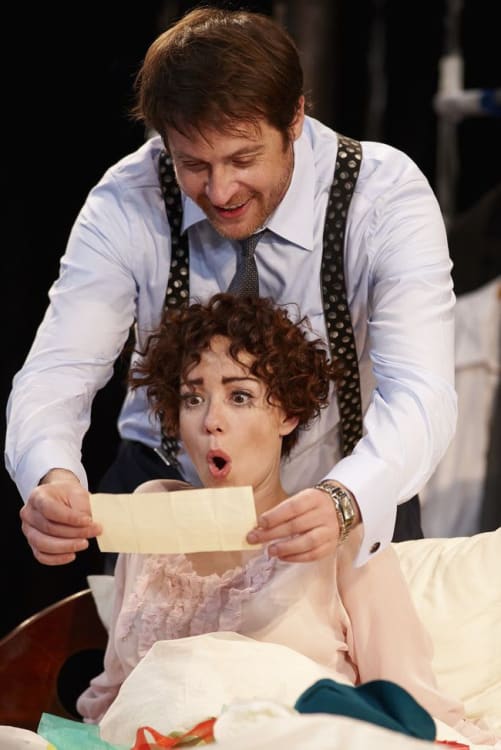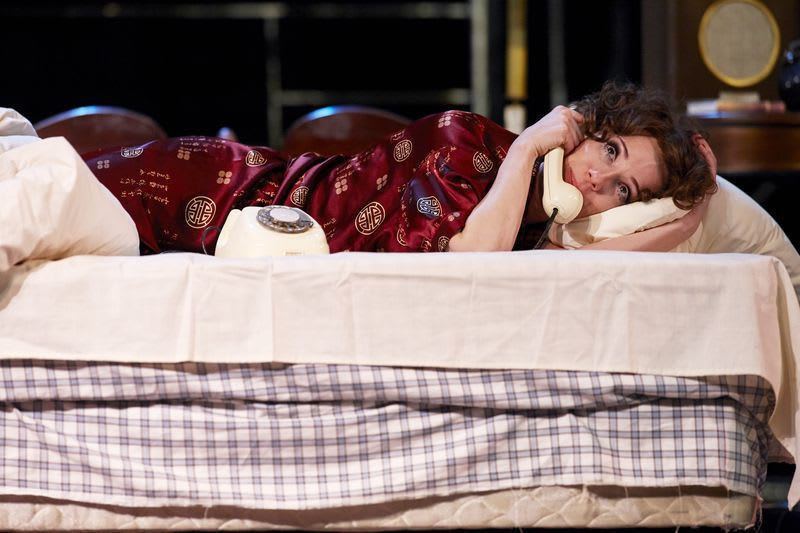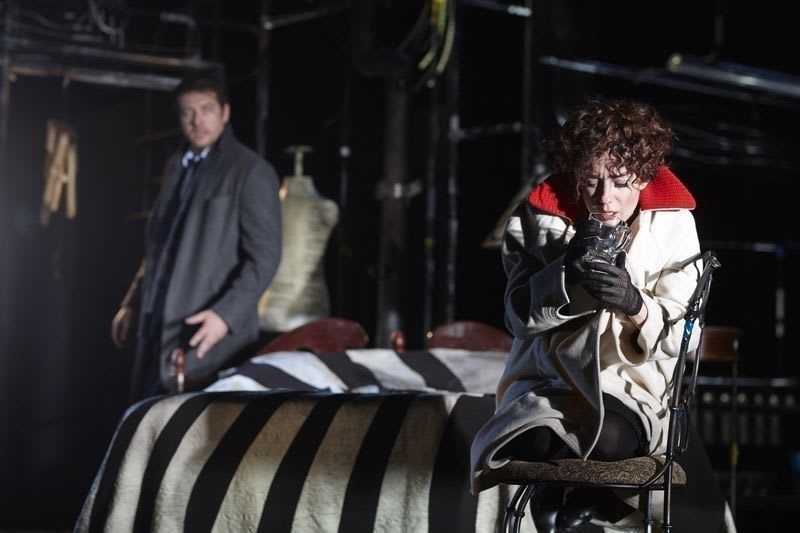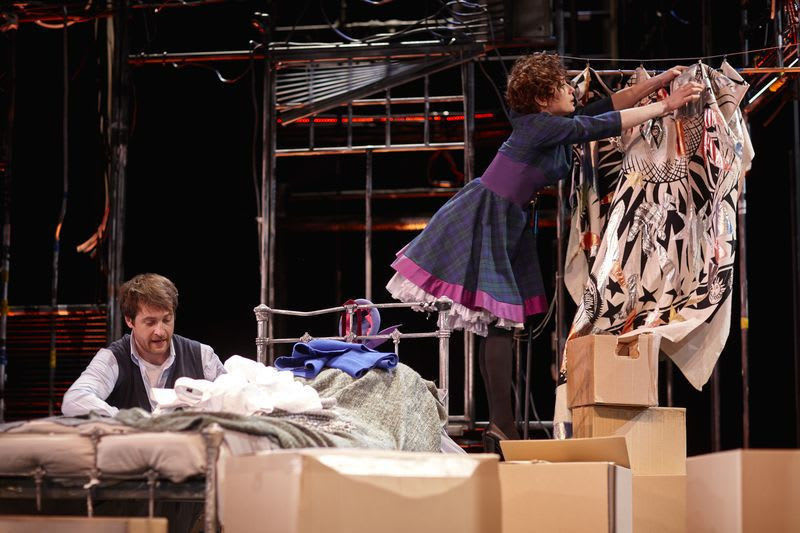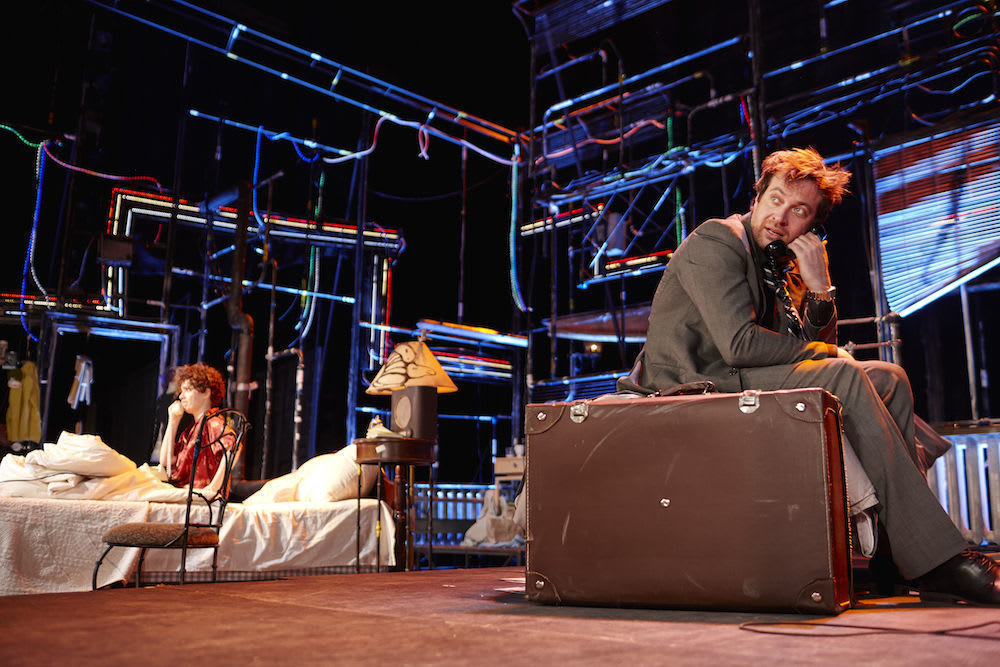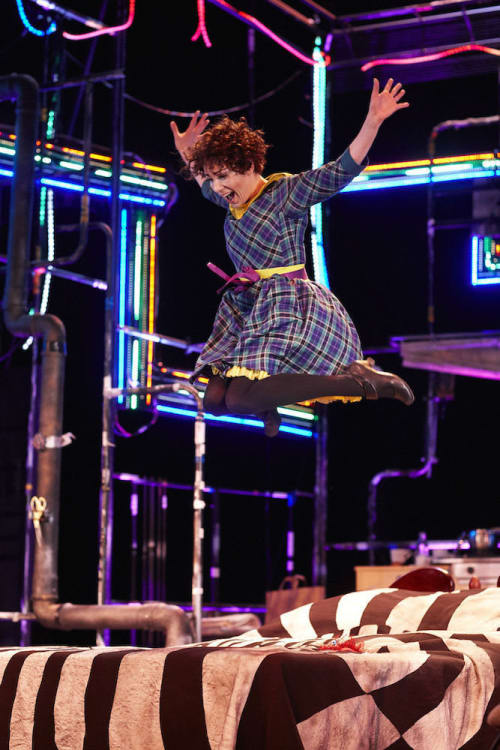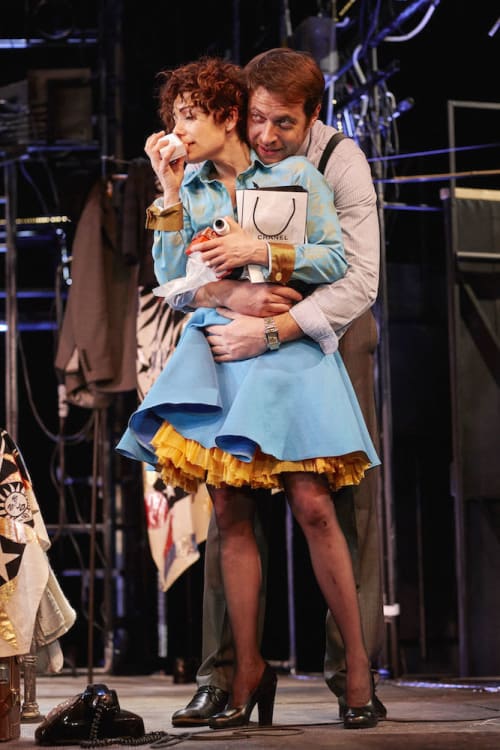 What a difference a zinging good script makes. After the plodding grand scale of Three Comrades, the light-on-its-feet, witty, bittersweet tragi-comedy for two Two for the Seesaw is a delightful offering. The street-smart dialogue rings the bell and sings.
William Gibson's play—staged in 1958/9 at Broadway's Booth Theatre with Henry Fonda and Anne Bancroft (making her Broadway debut), same year at the Haymarket Theatre in London with Peter Finch and Gerry Jedd (American actress who looked remarkably like Bancroft), adapted into a film in 1962 with Robert Mitchum and Shirley MacLaine in the lead roles—premièred in Moscow in 1962.
It was Sovremennik Theatre's long-standing artistic director Galina Volchek's directorial debut and it "ran for three decades". I hear several in the audience reminiscing about seeing it in their youth.
Having only seen the film, I can only say, perhaps sacrilegiously to some, that Kirill Safonov knocks spots off Mitchum's Jerry, and Chulpan Khamatova more than equals MacLaine as Gittel, the naïve, ditzy kind-hearted dancer from the Bronx—maybe because Two for the Seesaw works best as the stage play it is meant to be.
Both alumni of GITIS (Russian Academy of Theatre Arts), Khamatova and Safonov inhabit their roles—she sniffs his hat, he her pillow, their longing for human warmth apparent in every little touch, 'phone call and gesture. For some 160 minutes, one is delivered to the Bronx, to their two rooms, his shabby, temporary, hers prettier and more permanent though she does seem to live pretty much hand to mouth.
From Nebraska (there's a Nebraska / Nevada running joke—Gittel knows little outside her milieu) Jerry is alone in New York, going through a divorce, still hurting, his wife has gone off with his friend. He needs a stopgap, a woman to comfort him, to help him through his bad patch. Slowly he makes her need him. Talk about the ups and downs, the manipulation.
Amazing how this lonely male muscles his way so easily into the heart and room of a generous soul. She's used to looking after herself since the age of sixteen, and to being used by men. A free spirit, a mayfly, she asks for little from life.
That's her gullible gamine charm, but it's her bleeding ulcer that brings out the softness in him. He wants to look after her—needs to be needed, to control. Initially she is resistant to his provincial persuasiveness, but slowly he wins her over.
She even takes his loss of control, his striking of her, in her stride. That's what men do. Autres temps, autres moeurs. Different countries different laws, too. Jerry and Gittel are from two different planets. She's a soft touch; he comes across as a self-centred possessive bully.
The 'phone calls and letters from his wife continue. He's beholden to his father-in-law for everything, his job, their home, he wants to break free, but the tentacles and ties go deep.
The rupture comes when Gittel finds, as they are packing his things to move to hers, his decree absolute. He kept it from her, telling her he can't marry her yet. He strung her along. Strung himself along, too. He will never marry her whilst in his heart he is still married to another. He leaves, returns to Nebraska, on his own terms he says.
She understands. You can't tie her down and she in turn won't make demands. Their final words are of love. They'll live, altered by this brief affair, these two chalk and cheese characters maybe have learned something from each other, though she is the more sympathetic one (apparently Henry Fonda realised this and asked to have his role improved). The heart heals if bruising remains.
Gibson has written two richly rewarding roles, for which actors of subtlety ought to sell their souls. Charismatic Khamatova is full of sweet life, mumbling surly Safonov a macho male deflated by life's vicissitudes. Parallel lives, that by the law of mathematics, should never have met, flare for a little while then simmer down and return to what they know.
Designer Pavel Kaplevich—the one striking thing about Sovremennik Theatre is how good the set designs are—has constructed a split set, a his and hers under a labyrinth of plumbing pipes, which double as the city's neon lights. And the soundscape is excellent, too, jazzy numbers, New York cacophony, the breath of city life.
The curtain call is endless. Russian expats shower the two actors with presents and flowers. Why this production has only two performances and Three Comrades four is beyond me. Cast size, I suppose.
Reviewer: Vera Liber