Ugly Lies the Bone
Lindsey Ferrentino
Lyttelton Theatre (National Theatre)
–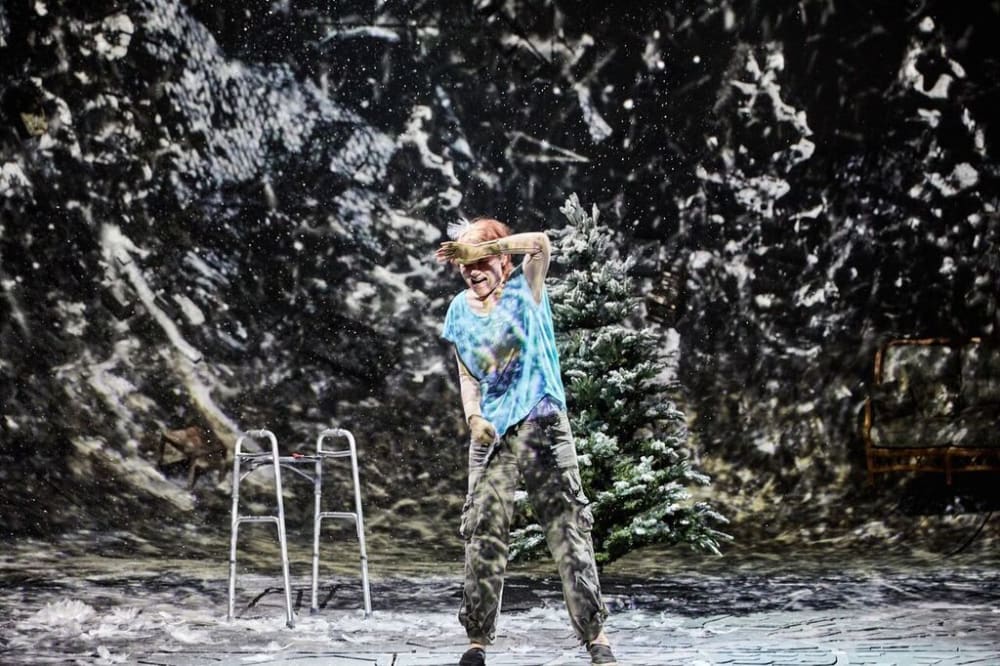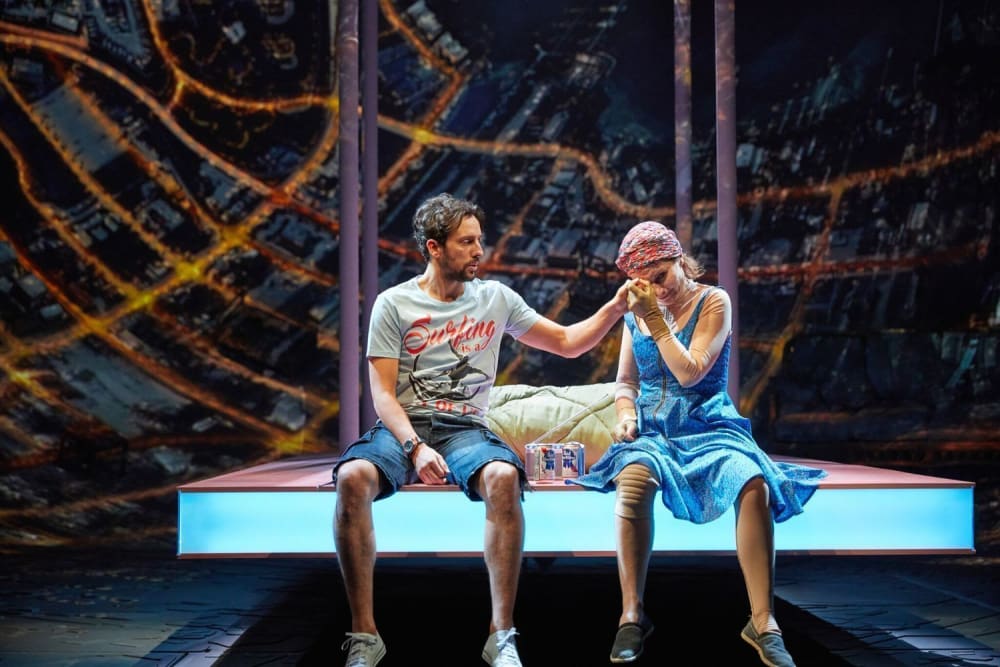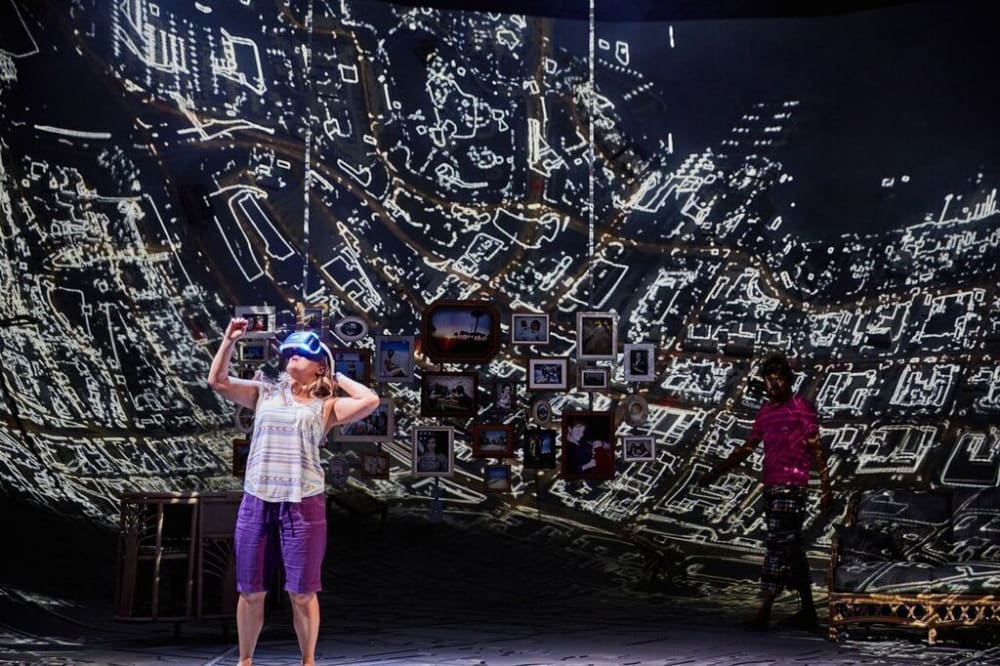 This highly-regarded American import, giving its writer her British debut, sits oddly in the large Lyttelton Theatre. It has the character of an intense Off-Broadway piece more suited to a studio space.
That is not to diminish the subject matter since, on one level, Ugly Lies the Bone is a state of the nation play circa 2011.
It centres on Jess, the kind of role that a top actress like Kate Fleetwood must inevitably relish and capitalise upon, even if the make-up must take hours each day. That is all to the credit of the hard-working wig, hair and make-up team supervised by Suzanne Scotcher.
Jess, a college-educated ex-teacher, doubled as an army officer and received what appear to be close to 100% burns courtesy of an IED in Afghanistan. If nothing else, this is likely to make the squeamish go weak at the knees at frequent points in the 90-minute running time.
The play combines a stark view of the United States, long before the arrival of President Trump with his promised bonanza for the working man, a vision of Jess's uncomfortable family and personal life on Florida's space coast and a vehicle for both the star and the show's designer Es Devlin plus CGI colleague Luke Halls to shine. In three of these four aspects, it works most effectively.
Viewers will soon realise that, despite the sunshine and oranges, Floridian life is almost as moribund as the Space Shuttle programme, which is about to witness its final mission.
The protagonist's mother suffers from dementia, while her sister, Olivia Darnley as Kacie, is an overweight teacher with an older, idler beau, Kris Marshall portraying sleazy Kelvin. Even Ralf Little playing the former soldier's weak ex Stevie is now unhappily married and, after losing his NASA job (in catering to be fair), seems happy enough working at the local service station.
All hope might seem to have gone were Jess not in VR therapy. This means that alternate scenes spectacularly demonstrate her virtual escapism into (Kacie's) paradise. This is truly beautiful to behold on the curving backdrop of an intricately designed set, primarily because it is so much better than un-virtual reality, her own or ours, and provides the psychological support and diversion necessary to aid movement and overcome almost unimaginable pain.
The exploration of America in decline, as viewed through the eyes of the ex-service woman and her disappointed neighbours, makes a good number of pertinent, if a bleak, observations about a society that has lost its sense of purpose.
Where Ugly Lies the Bone fails to convince is in the interactions between a group of frankly uninteresting characters of whom only Jess is fully realised. It is only in the presence of her ailing mother that we begin to get a serious view of humanity today.
Even so, this is an important and visually stunning, if small-scale, play that showcases the talents of the ever-reliable Kate Fleetwood, fully aided by her director Indhu Rubasingham and the design team.
Reviewer: Philip Fisher