Ugly Lovely
Ffion Jones
Velvet Trumpet
Old Red Lion Theatre
–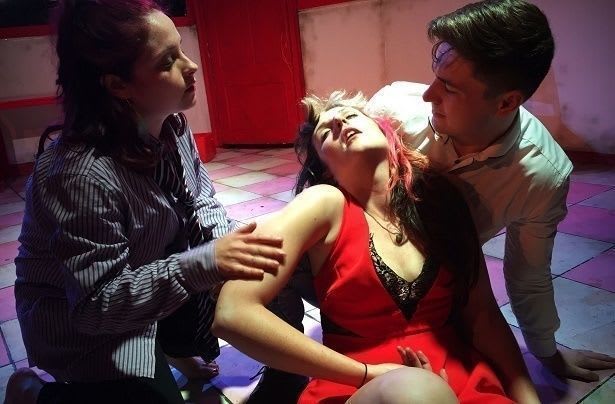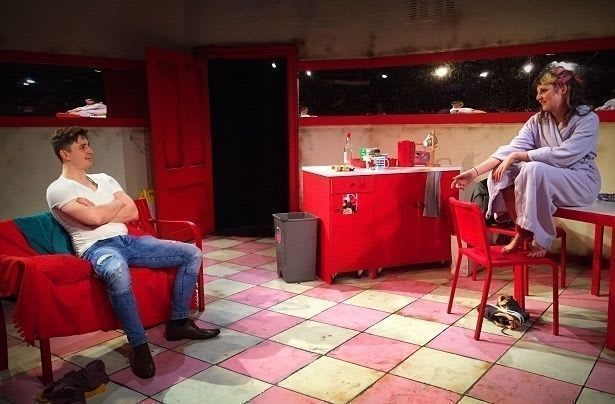 As a pub theatre, the Old Red Lion in Angel in many ways seems a perfect venue for Ffion Jones's debut play, although, to get full value, one probably ideally needs to be young, lonely and in Swansea.
Ugly Lovely lies somewhere between bittersweet comedy and kitchen sink drama. It depicts the dispiriting experiences of Shell, as she endures rather than celebrates her 26th birthday. The central character is played by the writer herself and one can only hope that as little of the script as possible is even semi-autobiographical.
To describe Shell as inadequate would be understating the case, were it not for the far greater problems of her best and probably only pal, Sophie Hughes's Tash.
The old school friend makes up in pounds what she lacks in intellectual rigour, having a good heart but suffering desperately from a poor upbringing. Indeed, it must be tough when your uncle is a paedophile and father appears to be an even nastier piece of work.
The girls, who seem to be unemployed, react to life's vicissitudes through the obvious escapist roots of drink and, when they can afford a hit, drugs.
Shell, at least, has the theoretical comforts of a live-in partner and son. Unfortunately, the former is sleeping around while, for reasons that are not made fully clear but connect to her inadequacies, beloved three-year-old Kieran is currently living with his grandmother.
It says a great deal about working class life today, in Swansea and probably almost any other deprived town or city in the UK, that Shell can achieve short-term happiness and a degree of self-fulfilment through casual sex.
The issue here is not that a night out (or in) with Oliver Morgan-Thomas's handsome, tattooed Robyn is to be sniffed at. Instead, the problem lies in his sexual tastes, which tend towards the violent but still leave our depressed heroine happy.
However, the alternative is yet another long chat with Grandma Wendy's sometimes surprisingly responsive ashes.
Nikolai Ribnikov, directs the 1¾-hour-long three-hander on behalf of Velvet Trumpet on a cleverly designed set courtesy of Lizzy Leech and ensures that the grimness of life and today's underclass is never downplayed.
It is hard for typically affluent London theatregoers to know the extent to which Ugly Lovely is an imaginative journey or a true representation. Either way, it continues the current Welsh theatrical trend of Dirty Realism, perhaps best exemplified by Gary Owen's magical Iphigenia in Splott.
Reviewer: Philip Fisher