Uncle Vanya
Anton Chekhov in a new version by Terry Johnson
Hampstead Theatre
–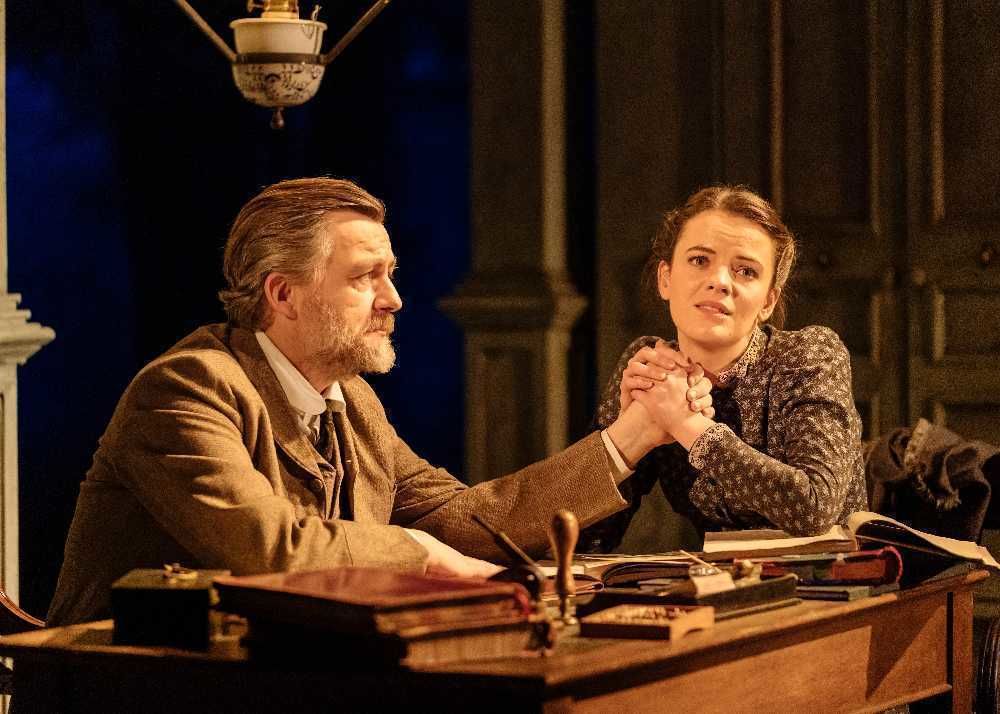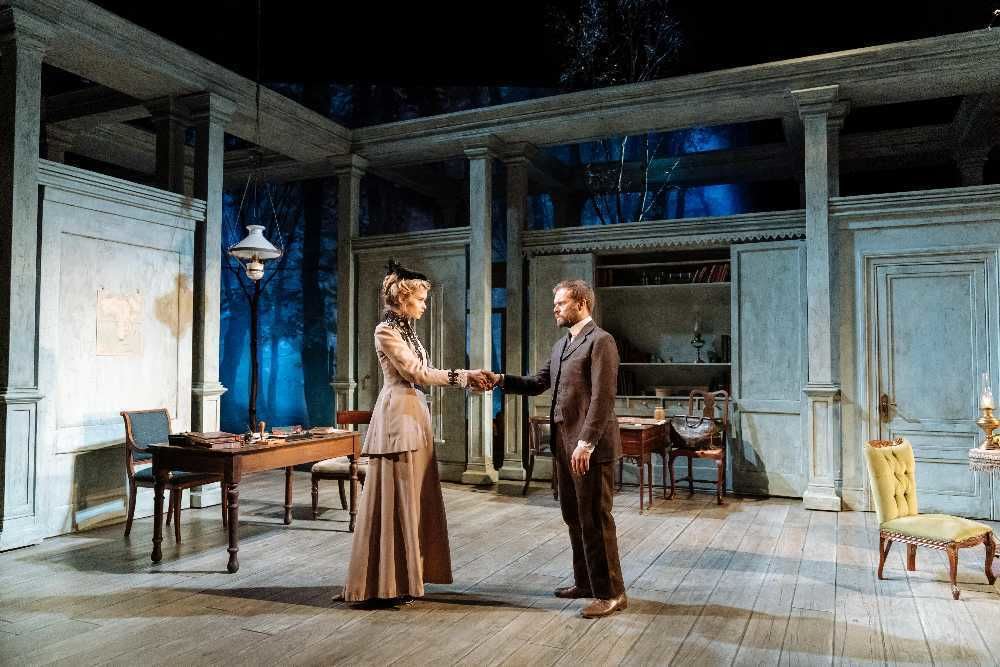 Throughout his tenure as Artistic Director at Hampstead, which now stretches to 100 productions, Edward Hall has been determined to champion new writing.
Therefore, at first sight, a revival of Uncle Vanya seems like a major departure. In fact, that is not quite the case since this new version has been written and directed by Terry Johnson, one of the most prolific creative artists at the theatre during Hall's period in charge.
Somewhat incongruously and in a reverse of current fashion, while the language is drawn from the 21st century, the look created for the two-and-a-half-hour-long evening by Tim Shortall is absolutely traditional. The participants find themselves wearing fin de siècle Russian costumes in pale green-washed wooden rooms, although trees have an unusual, symbolic habit of poking through some of the floorboards.
Johnson sticks faithfully to the plot of Chekhov's "Scenes from Country Life in Four Acts", although some of the characterisation has slightly different nuances.
At first sight, Alan Cox's eponymous protagonist could be mistaken for Alice's Dormouse and, for much of the evening, the error could perpetuate. This is a vague, lovelorn man disappointed by life primarily due to a failure to assert himself.
In this, he is echoed by his niece Sonia, played with superb feeling for her character by the excellent Alice Bailey Johnson. Sonia is utterly selfless, lost in love for Alec Newman's Dr Astrov, a Scottish-accented alcoholic dreamer who barely notices her existence.
That is because he, like Vanya, is totally besotted with the master of the house's new wife. Although the Professor, played by Robin Soans, is selfish and self-centred, somehow he has managed to attract a "simply lovely" woman young enough to be his daughter and quite possibly granddaughter.
Abbey Lee plays Yeliena, undoubtedly a beauty but thoroughly bored and lacking in personality in this interpretation.
This central group is supplemented by a series of ageing comic supernumeraries, each of whom subtly adds to the effect of ennui.
As one might expect from Johnson, this production makes the most of every comic opportunity and is very accessible thanks to the modernisation of the language and, to a lesser extent, the behaviour of the characters.
As with every modern rendition of a classic, there should be two measures to determine its success. First of all, does it illuminate and add to our understanding of the original play and secondly, is it offering something new that will appeal to contemporary audiences?
Many might question whether Terry Johnson's new vision of Uncle Vanya succeeds on the first count, but thanks to some fine acting from the majority of the leads with strong support from the veterans, it proves enjoyable, if not outstanding, in its own right.
Reviewer: Philip Fisher