Uncle Vanya
Anton Chekhov, in a new version by Anya Reiss
Jagged Fence Productions
St James Theatre
–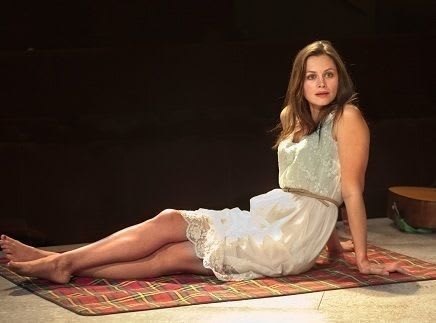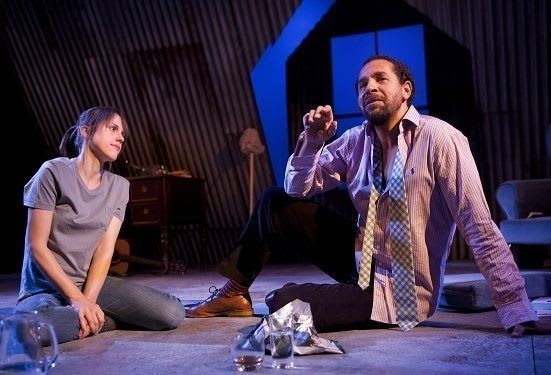 Updating a popular classic is always going to be a very risky venture. When the playwright is Chekhov, the stakes are even higher.
This is the third attempt that young sensation Anya Reiss has made to bring the works of the Russian master into the 21st-century and might well be regarded as the most successful.
She has remained faithful to the spirit of the play, while at the same time using contemporary language, sensibilities and cultural references to ensure that nobody could mistake this version for the original.
Pleasingly, with the assistance of director Russell Bolam and a more than capable cast, we are presented with a 2¼-hour-long modern play that has much to offer in its own right at the same time as paying due homage to Chekhov.
The local accents appear to hail from Yorkshire, while Janet Bird's concrete-floored set is backed by a collapsible, corrugated iron wall that symbolically oppresses the inhabitants of a country house that has seen better days.
The return of Jack Shepherd playing irascible old householder Professor Serebryakov with his much younger wife, Rebecca Night's Yelena, to the family's sizeable farm after decades of absence causes chaos for two reasons.
First, the old man is a dotty insomniac and Internet hypochondriac dedicated to driving everyone in the vicinity mad.
Secondly, as Vanya points out, Yelena is "the most beautiful woman I've ever seen", turning every male head and practically driving the men in this stripped-down version insane.
Spartacus star John Hannah plays the title role with the kind of depressing demeanour that will be all too recognisable from characters that we meet in everyday life. His devotion to an angelic if constantly bored sister-in-law and desperation in her presence ring true throughout a strong performance that can be, in equal measure, amusing and saddening.
While Vanya worships the stunning Yelena, Joe Dixon as intellectual Dr Astrov is generally more smitten by the bottle than anything else but still even he keeps returning like yet another proverbial bee around the honeypot.
This has cruel consequences for Amanda Hale, deeply sensitive to the role of dowdy Sonya, desperately in love with a man who barely acknowledges her existence.
As a comedy of manners and study of loneliness, this new Uncle Vanya feels right in its new setting and takes on darker, ecological and social consequences in the later scenes all of which somehow fit perfectly with 21st-century experiences.
Visitors might argue about whether this kind of experiment is worth the effort when Chekhov wrote a perfect play in the first place, but, as long as they take it in the spirit in which it is intended, Anya Reiss's Uncle Vanya will prove an enjoyable and illuminating reminder of its model.
Reviewer: Philip Fisher