Uncle Vanya
Anton Chekhov, translated by Christopher Hampton
Vaudeville Theatre
–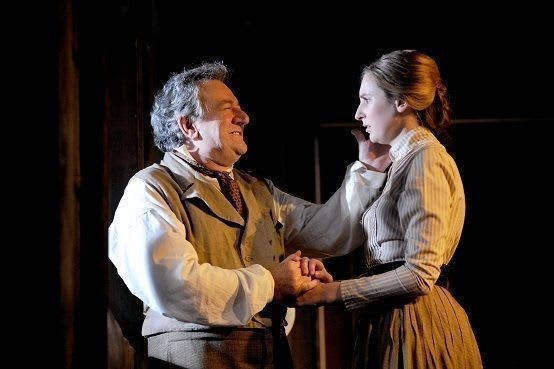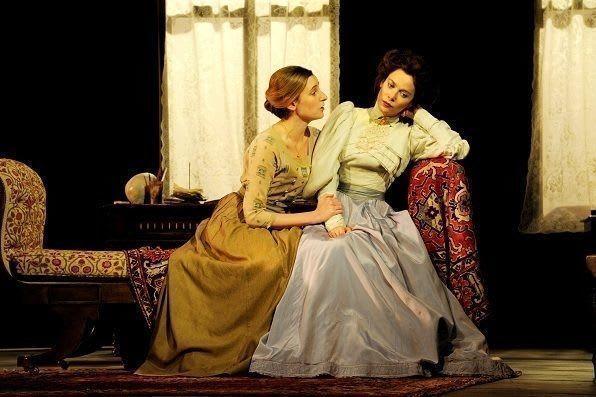 By one of those unfortunate coincidences that sometimes hit theatreland, this is one of two Uncle Vanyas that open either side of a weekend.
Lindsay Posner and his starry cast have set the bar high for the Russian visitors from the Vakhtangov Company in a determinedly traditional reading of the play.
He does so by making the most of a well-judged translation by Christopher Hampton and a kind of compressed wooden cabin design by Christopher Oram that might well be intended to pay homage to Marc Chagall.
Posner and Hampton present a version of Chekhov's tragicomedy of unrequited love and competing self-pity that may be only around 2½ hours but mines deep sources of wit and particularly pathos.
The benchmark for any modern Vanya is probably Sam Mendes's swansong at the Donmar, featuring an unforgettable performance in the title role from Simon Russell Beale, alongside the likes of Helen McCrory, Emily Watson and Mark Strong.
Physically, Ken Stott has similarities to Russell Beale and he is also a fine actor who oozes the pent-up frustration that his manic-depressive character can never fully mask until it finally boils over in an angry tour-de-force of denunciation.
His temper eventually gives way after a number of letdowns for Vanya, or Jean to his mother played by Anna Carteret. First, he finds that his love for Anna Friel's gorgeous, dispassionate Yelena, a bringer of infectious idleness that threatens to leave behind eternal unhappiness, is not returned.
Indeed, her Lara lookalike (Julie Christie in Dr Zhivago not Croft) makes him a sad laughing stock and, soon afterwards, our heroic hero sees quarter of a century of labour treated with equal disdain by the lady's dreadful old husband, Paul Freeman as the continuously tetchy, whining Serebryakov.
Nobody else is much happier. Samuel West is a particularly good Doctor Astrov, a failed arboricultural trendsetter suffering from low esteem and alcoholic excess that leaves him neurotically lunging for Yelena while at the same time effortlessly ignoring the increasingly desperate signs of devotion emitted by the tyrannical old man's "plain" daughter Sonya, played with great assurance by Downton Abbey favourite, Laura Carmichael.
The two women have a strange up-and-down relationship, which is seen so much in life, where lazy beauties almost always seem to hold sway over hard-working brainboxes with less striking features.
This cast has great strength in depth, all the way down to Mark Hadfield as Waffles and June Watson, whose Nanny Marina frequently threatens to steal the show and would do so in lesser company.
The story develops smoothly but the evening almost always hits the high points in monologues, at various stages most of the main players having a chance to strut their stuff.
The gauntlet has been thrown down to the visitors from Chekhov's homeland and it is to be hoped that they rise to the occasion and offer up something of equal stature.
Reviewer: Philip Fisher