Under Glass
Suzy Willson, Paul Clark
Clod Ensemble
Weston Studio, Wales Millennium Centre
–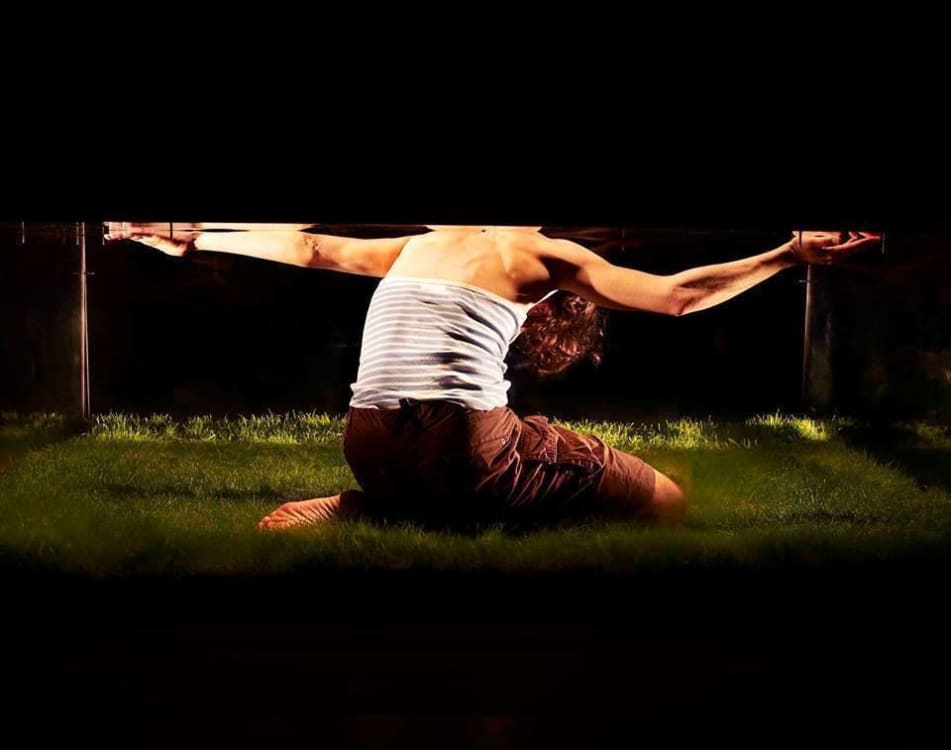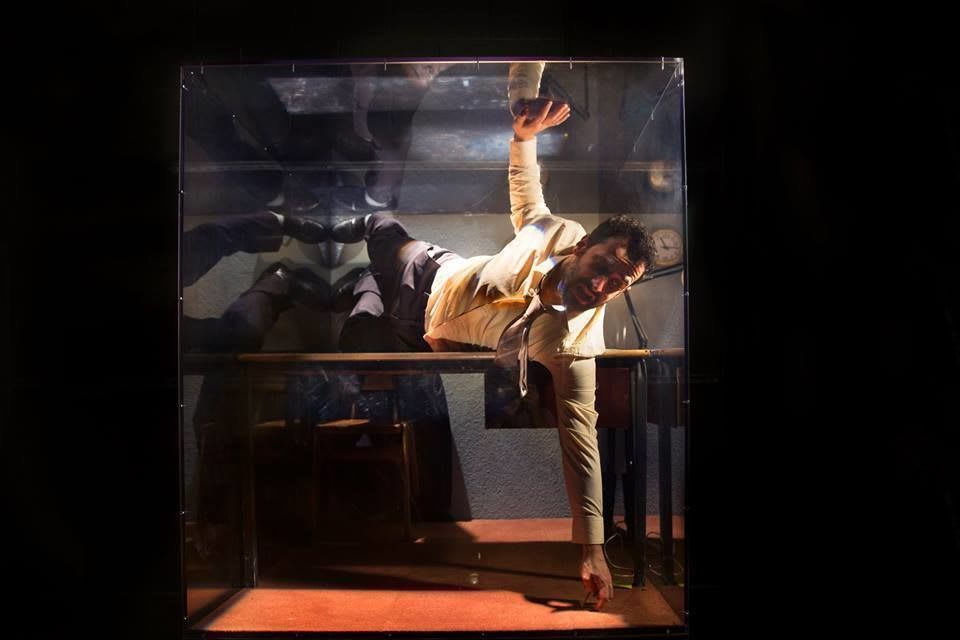 Every now and again, one is forced to confront the fact that one of the joys of theatre-going is the permission to do something which is frowned in everyday life—to stare at beautiful or interestingly non-beautiful people. Under Glass is a show whose very intention is to exploit and examine this forbidden pleasure.
The show, first developed by Clod Ensemble in 2008 under commission from Sadler's Wells, has been presented in several places with several combinations of performers. On its current UK tour, which ended in Cardiff, there is a cast of eight, each playing out dramatic scenarios whilst in a confined space, putting the audience in the position of scientific observers.
As we enter, the arena is completely dark (always a health and safety nightmare), and we are carefully shepherded around the space by venue staff. Presently, Paul Clark's pulsating score kicks in, and we are presented with a number of glass cases, each briefly spotlit.
There is the Wallflower (Maëva Berthelot), wearing a small green dress, giving the most orthodox balletic performance in the largest case. On the floor, in a large Jam Jar, another dancer (underwear-clad Sachi Kimura) crouches and contorts herself. On a higher level, in a rectangular case containing a red velvet chair, is the Spectator (Elisabeth Schilling) dressed as though for an evening at the opera, possibly waiting for a lover to arrive.
Meanwhile in The Office, a man (Sam Coren) struggles with mundane tasks, grapples clownishly with an uncooperative desk-lamp and attempts to change his clothes, whilst coping with the fact that the glass ceiling is barely head-height. And elsewhere, in Telephone, a rural housewife (Sarah Cameron) gossips about the things and people she sees from her window / test-tube—her text being Village, a specially commissioned poem by Alice Oswald.
We are twice directed to move elsewhere to observe other dramas. In End Of The World Cabaret, a woman (Silvia Mercuriali) relaxes on the grass, apparently communing with nature, but still constrained and under observation.
Elsewhere, there is Twins, in which we watch a couple (Hayley Carmichael and Riccardo T) asleep or half-asleep in bed as first one, then the other tries to connect; this scene benefits from a clearly discernible narrative.
Finally, we return to the main space, where, assisted by Clark's soundtrack—string quartet with occasional percussion and a brief rock song—the other pieces continue, none of them definitively concluding, since, as darkness finally falls, we are intentionally left with the impression that life goes on irrespective of the presence of an audience.
The post-show discussion was helpful in terms of clarifying the aims of the creators, Clark and Suzy Willson: to explore the concept of the medical gaze (rather than the gendered one, despite the concerns they reported of members of previous audiences being sensitive to possible sexual objectification).
While some of their characters are trapped under glass, others feel perfectly free; while some are conscious of being observed, others are blissfully unaware. We are free to observe, appreciate and interpret.
Under Glass is a forty-five-minute nature documentary whose subject is ourselves. Despite moments of intentional obscurity, it is aesthetically pleasing, beautifully performed and intriguing throughout.
Reviewer: Othniel Smith