Underground and The Awkward Ghost
Isla van Tricht / David K Barnes
VAULT Festival
The Vaults
–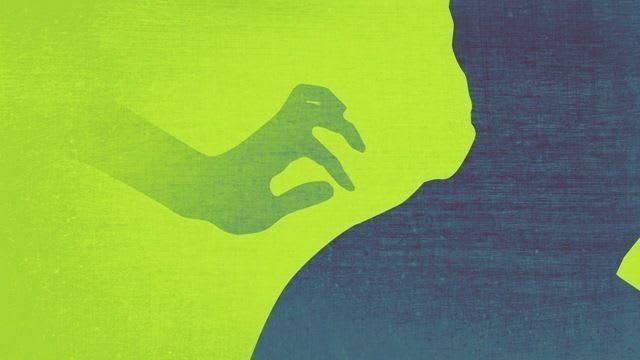 VAULT Festival is back. Every Wednesday to Sunday until 6 March, a rolling programme of performances and events fills the hours from 6 o'clock (earlier at weekends) to the turning of the next day.
You can gorge on shows back to back or you can alternate performances with prandial entertainment as this labyrinthine (you'll hear that word used a lot about The Vaults) venue boasts a restaurant and three bars as well as seven performance spaces.
On a Friday, after a tough day at the office job, I enjoyed two funny shows which shared themes of loneliness and routines disrupted.
The first was Underground created by Shrapnel Theatre for VAULT Festival.
This is a site responsive piece in the most spartan of the railway arches that make up The Vaults' theatre spaces.
The story is set against a backdrop all too familiar to Londoners whose daily commute requires them to go underground and experience the loneliness of the crowd and the inhibiting closeness of strangers.
Fellow commuters James and Claire have shared many jostling journeys on the Northern Line but what brings them together is a dating app.
Their relationship is propelled at warp drive speed as the awkwardness of their first date gives way to the uneasy enforced intimacy of being trapped together in the early hours on a broken down night train.
As the time passes, secrets are prematurely shared and physical boundaries crossed amidst a series of comically surreal tannoy announcements that taunt and mock them. The ordinary has become extraordinary and what is at issue is how this blow to the expected pattern of events will be of significance.
Whilst the trains rumble overhead, the tunnel–set traverse staging mimics a train and director Kate Tiernan has the action move along the space naturally.
The performances are assured and the improv required thanks to a collapsing bench was handled confidently and with wit.
Isla van Tricht's dialogue is a joy to listen to. It is delightfully comic and convincingly captures Claire and James's early relationship self–consciousness.
She has given Claire the more independent and single–minded character whilst James is the tenderly less confident one. They are suitably sketchy and have a commonness about them that is very apt for this funny story of everyday commuting folk.
There is nothing everyday about the story of The Awkward Ghost, or at least I hope there isn't.
The action is set in a society that looks comfortably like our own except that ghosts share the same world as the living who remain oblivious to their ethereal neighbours as the power to be seen and heard by the living is held by the dead.
One such is reclusive Jo who continues to stay in her flat after passing on, cohabiting with its new resident, Robin.
Whilst other inhabitants of the next world spend their eternity entertaining themselves, Jo stays in and cares for painfully shy Robin in the most subtle and endearing of ways, receiving nothing obvious in return as he doesn't know she exists.
Jo and Robin's calm and predictable symbiosis is smashed to pieces with the arrival of Jo's partying sister Linda. Dying inebriated, she arrives in the next world brash as ever and with the inconsideration of the sloshed.
This is a wonderfully humorous play by David K Barnes who creates a credible universe for the action to take place in that is at once very familiar and also very strange.
The play's messages are un–laboured and Barnes's portrayal of sisterly disrespect and one-upmanship undimmed by death is spot on, searingly vicious in its comedy.
His characterisations are proficiently drawn but miss nothing. Jo who is timid and kind is also strong in herself whilst Linda is made up of shades of shallowness alternated with attention seeking that ultimately brings things to a destructive conclusion.
Tom Crowley directs an excellent cast. Those who take the roles of Jo and Linda have a poisonous familiarity that is entirely believable. Jo is an especially detailed portrayal.
Crowley deftly handles the arc of tranquillity to apocalypse to dignified conclusion providing an elegant ending to Barnes's melancholy comedy.
Underground runs until 31 January; performances are at 6 o'clock with a matinée at 2:30PM on 30 January.
The Awkward Ghost runs until 31 January; it is part of Locker, a series of events curated by Crowley & Co for VAULT Festival.
Reviewer: Sandra Giorgetti