Underground Railroad Game
Jennifer Kidwell, Lightning Rod Special and Scott Sheppard
Curious Theatre Company
Traverse Theatre
–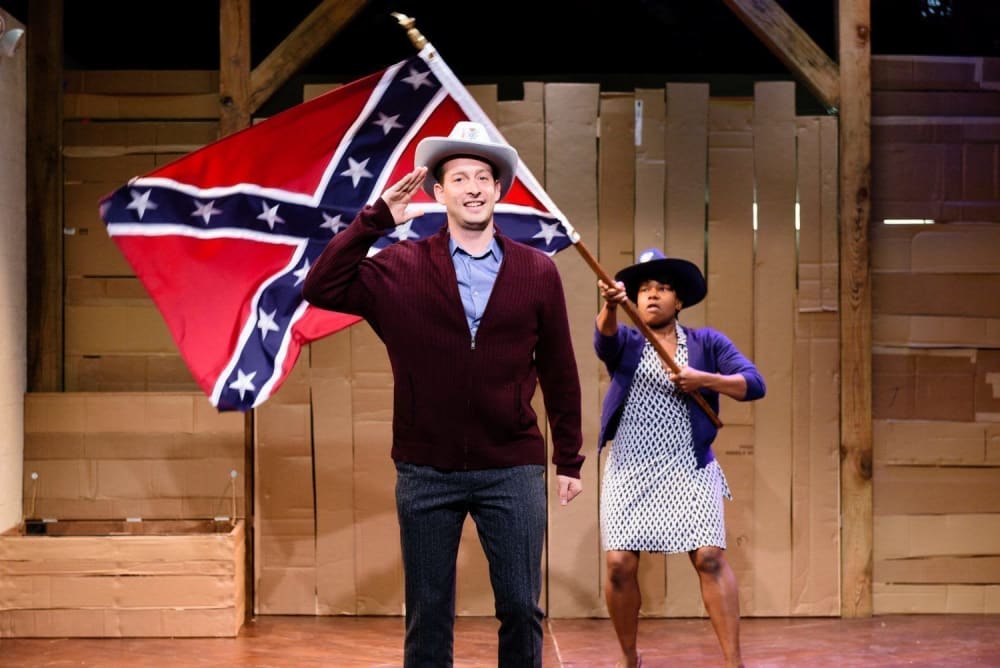 The theatre's 2018 contribution to the Traverse's programme follows the trend, addressing the evil of racism in bizarre fashion.
The opening is tame enough. A pair of American schoolteachers played by the show's creators, John and Cindy, explain to the audience (expected to play their pupils through the 75-minute duration) that, rather than using traditional teaching methods, they prefer to re-create history as a kind of game.
In this case, that history is of the American Civil War and focuses on the difficulties faced by Caroline, a slave desperate to escape north across the Mason Dixon line. Her attempts to do so are aided by brave Quaker Stewart, who risk his life to facilitate a long, dangerous journey to Canada and freedom.
Just as tensions are building nicely, our guides break the fourth wall, drawing audience members into chanting and arm waving in an attempt to divide them between Confederates and Unionists.
From there, the evening descends into anarchy. The activities and behaviours soon leave the realm of reality far behind, becoming a tediously sexualised role reversal in which a sadistic black woman brutalises a white man, presumably trying to make the point that comfortable middle-class audience members should have a glimpse of the terrors faced by slaves.
Some will laugh at increasingly tawdry activities portray graphically on stage, but what should have been a very serious message will have been forgotten long before the lights finally go down.
Reviewer: Philip Fisher