Underwater
Luke Richards, Eloise Bonney and David Allen
Gare Du Nord Theatre Group
The Whiskey Jar, Manchester
–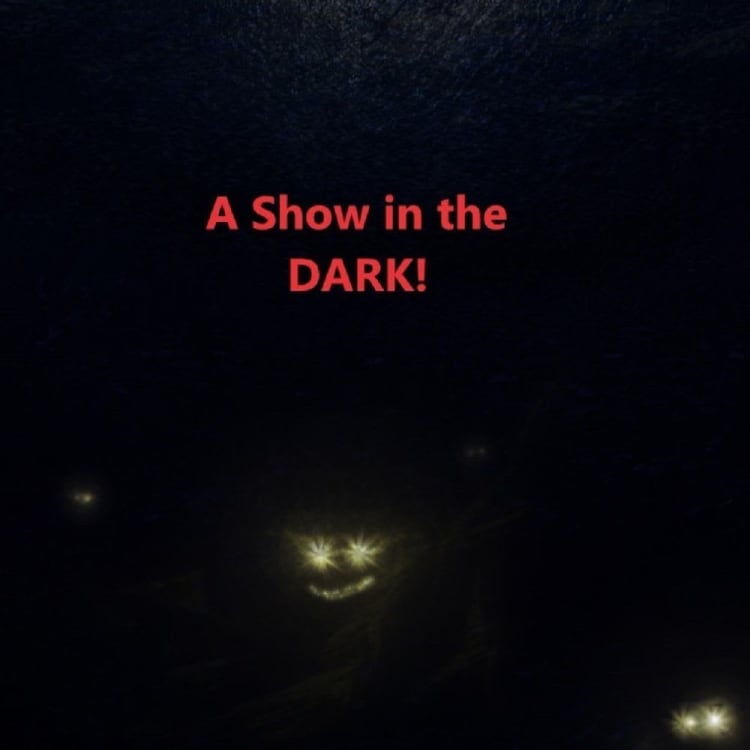 Gare Du Nord Theatre Group is all over the place in this year's GM Fringe. They pop up at Stockport Station and Manchester Roman Fort as well as tonight's show at The Whiskey Jar. Accustomed to performing in unconventional outdoor locations that do not allow the use of props and stage sets and feature environmental distractions, the company has developed an exaggerated declamatory style to attract and hold audience attention. In a more conventional indoor setting, there is a possibility this approach could become overwhelming.
Underwater has an environmental theme but Gare Du Nord does not seem to be simply exploiting current concerns about green politics. Indeed, the closing of the play, set after an apocalyptic event has reduced the population of the earth to prawns, includes a realisation that causes once deemed to be worthy seem trivial when put in that context.
The environmental concerns of Gare Du Nord are apparent upon entering the theatre. Plastic debris—currently regarded as the root of all evil—litters the stage and trips the cast during the performance. Underwater promises to be a show in the dark; which is partly true. The show comprises three short plays and the final one is staged in darkness.
Director Paola Arzuffi tackles heavy themes with a light touch; all of the plays are comedic in nature. In the opening play, the perils of slavishly adhering to political correctness are spoofed as a charismatic leader persuades the whale population to turn vegan—with suitably catastrophic results. Jellyfish find their efforts to develop a safe space frustrated by predatory turtles.
But the comic style is far from subtle with a heavy reliance on slapstick. Actors taking constantly taking pratfalls might work well in the outdoor environment but the broad comedy is over the top in the intimate surroundings of an indoor venue.
The comic style of Gare Du Nord Theatre Group is not well served by indoor venues but the more unconventional setting scheduled later in the festival may better showcase their skills.
(Gare Du Nord Theatre Group is at the Manchester Roman Fort on 4, 6 and 7 July and Stockport Station on 11 and 12 July.)
Reviewer: David Cunningham