Unicorns, Almost
Owen Sheers
The Story of Books
Bristol Old Vic
–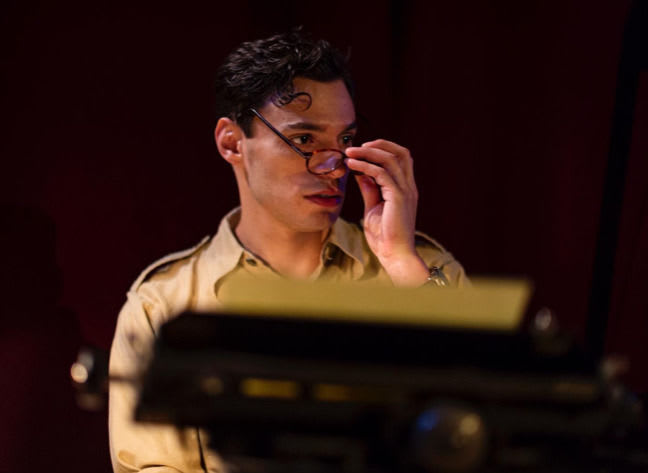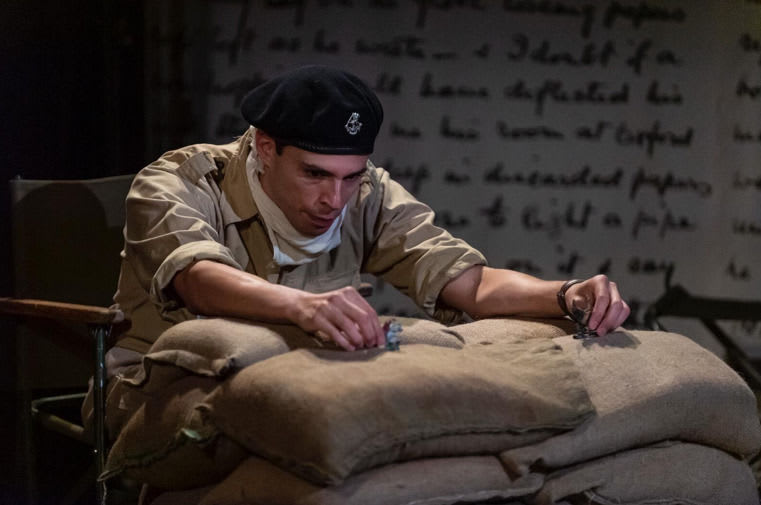 Having so movingly captured the physical and psychological traumas of three Bristolian soldiers fighting in Afghanistan with Pink Mist, Owen Sheers now brings his lyricism to the 80th anniversary of the outbreak of World War Two. Unicorns, Almost commemorates the life of poet Keith Douglas, who survived the hell of tank warfare in the Western Desert, only to be killed by a mortar shell three days after the D-Day landings in Normandy, aged just 24.
As a child, Douglas dreamt of fighting on horseback, joining the cavalry only to find horses had been replaced by tanks. Such romanticism also led him to hijack a truck in Egypt and escape his safe army headquarters desk job, heading for the heart of the action; fearing death, it seems he also raced towards it.
In this one-man play, Dan Krikler embodies Douglas's contradictions and pent up, relentless energy, pacing the stage as he relives childhood memories or tells of the women he has loved so ardently; urgent, whirlwind affairs of dancing and stolen nights leading to four broken engagements—no time to waste when the next day could be your last.
With a change of scarf or the donning of a beret or coat, Krikler's performance is beautifully judged, the words seeming to pour out of him. He frequently addresses the audience directly, inviting us into the sombre theatre of war and its overture of bombardment. Director John Retallack and sound and lighting designers Jon Nicholls and Ben Pickersgill support rather than overshadow this narrative with a simple army encampment staging, a typewriter to the side and banner of handwriting melding with voiceovers, projections and a soundscape of gunfire and shelling.
Interspersed between Douglas's reminiscences are his poems—unsentimental but compassionate in their spare and honest tone. He describes the brutalities of warfare, depicting mangled and decomposing corpses and his own increasing facility for killing: "how easy it is to make a ghost". Yet here too is the comradeship a soldier begins to feel for his enemy in their suffering on war's common stage. Douglas looks directly where many of us would look away; not for him the British officers' tendency to contain horrors within sporting metaphors of cricket and horses.
While recognising the works of Great War poets such as Wilfred Owen and Isaac Rosenberg, Douglas seeks to carve his own path. Predicting his demise—perhaps obsessed with it—and knowing time to be short, many of his final battles are internal. He struggles to put his thoughts into words that will satisfy rather than frustrate him, to leave a legacy for those who will view him through "time's wrong-way telescope" ten years hence.
In the context of the play's final moments, "Simplify Me When I'm Dead" emerges as a paean to a life of compressed intensity. Though it took time for Douglas to be recognised in the aftermath of war, with the slender volumes of his poetry languishing untouched on bookshop shelves, Unicorns, Almost is a sobering but poignantly illuminating memorial to a voice silenced far too early.
Reviewer: Claire Hayes