Unprecedented
James Graham, Charlene James, John Donnelly, Tim Price, Anna Maloney, April de Angelis, Duncan Macmillan, Prasanna Puwanarajah, Deborah Bruce, Matilda Ibini, Josh Azouz, Chloe Moss, Nathanial Martello White, Jasmine Lee Jones
Headlong, Century Films and BBC Culture in Quarantine
–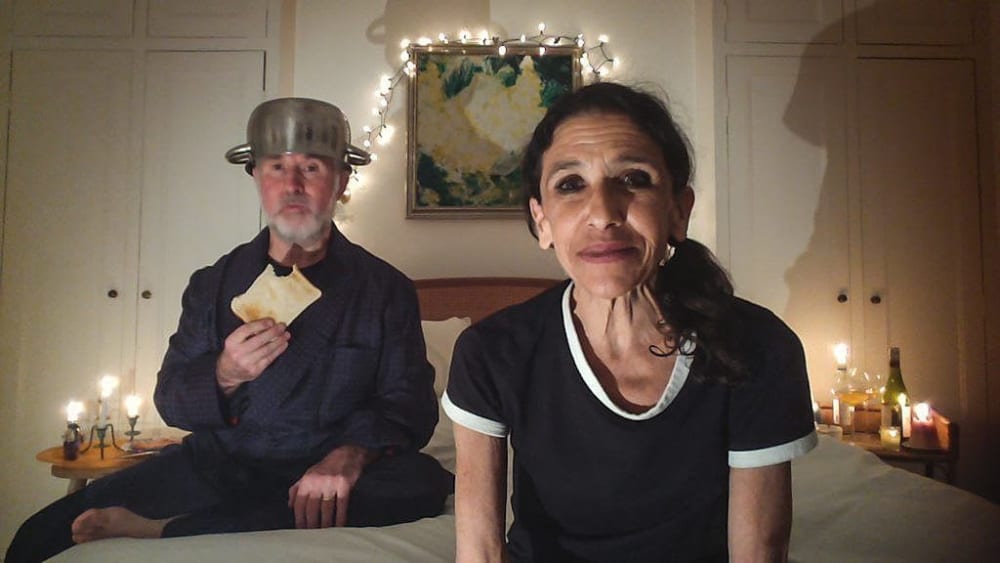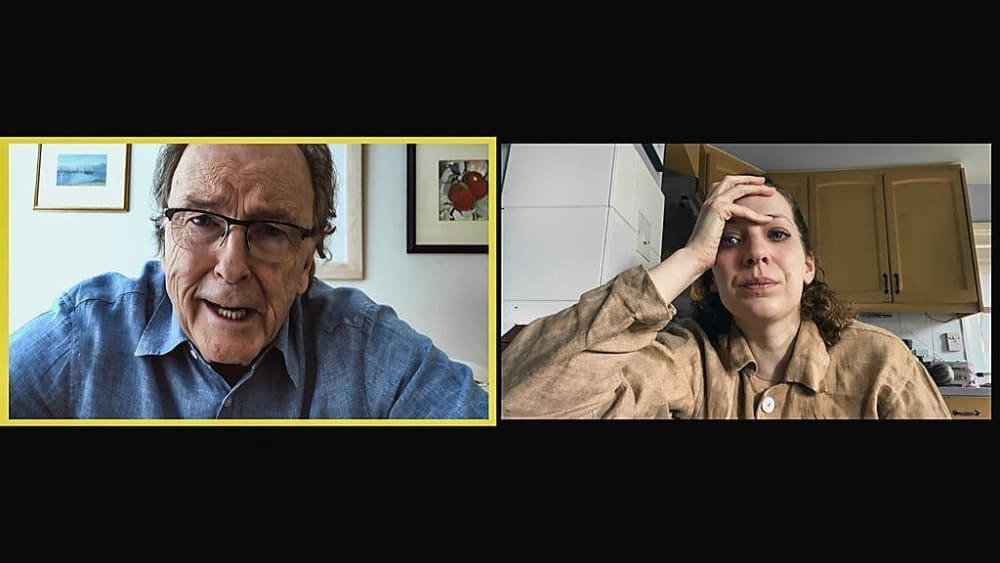 Under the auspices of Jeremy Herrin, the recently departed Artistic Director of Headlong, that company in association with Century Films and the BBC Culture in Quarantine project rapidly developed a series of 14 plays that run between 5 and 20 minutes.
These have been spread across five half-hour lockdown programmes featuring top writers, directors and actors, charged with looking at the ways in which our society was changed overnight by the pandemic.
Viral by James Graham
This superb opener, directed on Zoom by Ola Ince, features three boys whose 'A' levels have been sacrificed to the pandemic and agree to replace their exit prom with a virtual equivalent choreographed from their bedrooms.
Louis may have failed his English exam but aspires to speak for young people as the next London Mayor, Tyler shows greater empathy for society but is burdened by the prospective death of his gran, while Alex comes out as bisexual, eliciting a moving communal video hug.
The fourth character, Tyler's sister, only makes a brief appearance but we can feel the pain on both sides as her prospective romance with Louis is temporarily suspended by their inability to meet.
In little more than 10 minutes, James Graham gets to the heart of lockdown life for bright London teens.
Penny by Charlene James
In this politically charged solo, Holly Race Roughan directs Lennie James as Ray on one end of an online video call with silent Penny from the hotel where he has been rescued from sleeping rough.
Going Forward by John Donnelly
This ambitious 7-minute allegorical satire directed by Blanche McIntyre features a dozen actors in a distanced business meeting. Their mission is to build 5,000 machines but their capacity is only 10% of this number, much to the frustration of chair Siobhan, played by Frances Grey.
Romantic Distancing by Tim Price
This short romantic comedy centres on the troubles of long-distance dating as London-based Danny played by Arthur Darvill tries to remain close to Ines de Clercq as his new girlfriend Kate in Dorset. A remarkable amount is fitted into a few short minutes including a host of all-too-familiar Internet communication issues and even a lovely song.
Safer at Home by Anna Maloney
It seemed unlikely, given the constraints, but Brian Hill directs a tense thriller featuring Gemma Arterton as pregnant Ellie, Rory Keenan playing her husband Mike and Geraldine James his mother.
The initial interactions will seem familiar to everyone in lockdown but as this taut play develops, it takes on worryingly sinister connotations.
House Party by April de Angelis
In the rat race that is the 21st century, few of us know our neighbours, so it is wholly commendable that Meera Syal as Alice arranges a party with barely known friends from along the street.
As with the real thing, when the alcohol flows, the unexpected happens, with depression taking over proceedings, along with bickering, passes and even a disapproving youngster.
Grounded by Duncan Macmillan
Almost everyone watching Grounded will identify with one or more of the characters in a play directed by Jeremy Herrin, which opens on the day that the government shut down the country.
That is because the piece features a young woman working in events played by Katherine Parkinson attempting to din the need to isolate into her septuagenarian, party animal parents played by Alison Steadman and Michael Elwyn.
What starts off as an amusing triple character study becomes shocking and quite terrifying, even as we observe clever use of anti-stereotyping from the comfort of our armchairs.
Fear Fatigue by Prasanna Puwanarajah
Unexpectedly, given the pressures, Prasanna Puwanarajah has created a double-length special in the form of a tear-jerking, verbatim drama based around views from those in the medical profession.
As if these stories weren't moving enough already, it is bookended by a video call between Anna Madeley as Annie and her ageing mother, who appears to be close to death.
The views of the medical fraternity largely seem to predict disasters to come, as the doctors and other healthcare workers recognise the risk to themselves, the massive impending death toll and identify such problems as the inability to source adequate protective equipment.
Whether it is a weary and wary doctor working in ITU (Rory Kinnear), a bubbly physiotherapist (Jodie McNee), a researcher with a young family (Natalie Dew) or a chirpy A&E doctor (Esh Alladi), the messaging is similar. We know that we are at risk but we just have to carry on regardless.
This is most forcefully demonstrated by Paterson Joseph's anaesthetist, literally forced to choose between leaving the family home for six months to save patients or looking after his three-year-old son, who has cancer and is undergoing chemotherapy.
Kat and Zaccy by Deborah Bruce
Deborah Bruce's two-hander features Monica Dolan as a neurotic single mother and Alex Lawther her student son. A series of awkward exchanges are built around the kind of social difficulties that arise from the broken relationships that are so common in society today.
The Unexpected Expert by Matilda Ibini
Debbie Hannan directs this play about the difficulties faced by the disabled, represented by influencer Roxy, played by Saida Ahmed.
Golda Rosheuvel is her unfortunate social worker, charged with informing the young woman that her care plan has been cut as part of a streamlining of the social budget due to the virus.
The highlight is an impassioned plea by wheelchair-bound Roxy, powerfully attacking "unchecked ableism" and making a strong case for the value to society of those with physical limitations.
The Night After by Josh Azouz
To bring some variety to the series, Ned Bennett directs a two-hander in which grandparents, played by Kathryn Hunter and Marcello Magni, behave badly, wittily utilising physical theatre as well as verbal skills to explore their lives for the benefit of a granddaughter at the end of a video link.
Everybody's Talkin' by Chloe Moss
Chloe Moss has written an incisive play, directed by Caitlin McLeod, about the problems faced by a recently widowed, locked down granny portrayed by Sue Johnston.
While many of us might have the same concerned attitudes as her three daughters, played by Denise Gough, Rochenda Sandall and Rebekah Staton, the playwright gets to the heart of loneliness.
Central Hill by Nathanial Martello White
This comedy with a dark heart opens in a dystopian world where a divided couple, played by Erin Doherty and Abraham Popoola, can only communicate electronically.
Before long, the conversation is literally cut by Julian Barratt as a film director whose best laid plans have been destroyed by the virus.
In what might otherwise have been relatively run-of-the-mill short drama, an unexpected element of black comedy is introduced in simultaneously witty and chilling fashion.
Batshit by Jasmine Lee Jones
The series ends in startling fashion with a five-minute-long monologue superbly delivered by Kae Alexander under the expert direction of Tinuke Craig.
The premise is wonderful, as the actor portrays an angry bat, furious that the world is blaming her species for a virus that might literally eliminate mankind.
In a twist on standard assumptions, she levels accusations that will get every viewer thinking.
Reviewer: Philip Fisher