Unscorched
Luke Owen
Papatango
Finborough Theatre
–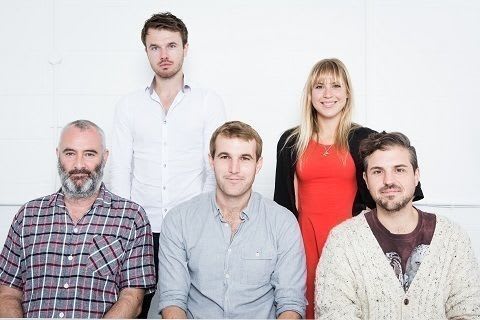 Unscorched is a brave, if very slight, attempt to look at one of society's most abhorrent taboos.
On Georgia Lowe's traverse set, which has tardis-like qualities constantly revealing exciting hidden secrets, a cast of five helps the audience to examine the impact of child pornography.
The bulk of the drama takes place in a couple of offices belonging to what is presumably a government department responsible for reviewing web sites to discover abuses that might be referred to police departments across the globe.
The men involved, like The Censor of Anthony Neilson, who also started off life in this pub theatre, spend their days watching web sites that would shock even the most hardened perverts, let alone office workers.
The psychological effects are recognised and Mark, the ebullient manager played by George Turvey, does his best to counteract them. His employees are encouraged to take breaks watching TV or playing Xbox, as well as making the most of free counselling sessions with experts in the field. Even so, many fall by the wayside.
It takes far less than the 75-minute running time to see why and scene is set in the first few minutes. John Hodgkinson is very good as experienced, battle-hardened Nidge, who may seems effortlessly able to laugh off even the worst abuses featured in category 4 or 5 videos but Ronan Raftery, sensitively playing his new colleague Tom, has to start from scratch.
An urge to help people is all very well, but seeing what criminals are willing to do to the most innocent is still likely to prove deeply distressing, even if you quickly become inured.
Office life is balanced by the elements of a witty rom com as Tom meets Eleanor Wyld's Emily at a couple of pitch perfect speed dating events and begins a relationship that looks promising.
She works in a museum and seems like the kind of lady with whom he could bond for life. However, when it comes to the cleverly-hidden bed, work begins to impinge on normal life.
While the subject matter is treated sensitively in Justin Audibert's production, debutant playwright Luke Owen skates over several moments where plot development was required, leaving a play that feels under-developed.
Even so, it is the winner of this year's Papatango New Writing Prize and will shock viewers, making them think about a difficult subject afresh. It might also manage to influence public policy and if that is the legacy of any play, it can be regarded as a major contribution to both theatre and society.
Reviewer: Philip Fisher