Vamos Cuba!
Director and Choreographer Nilda Guerra
Ballet Rakatan
Sadler's Wells
–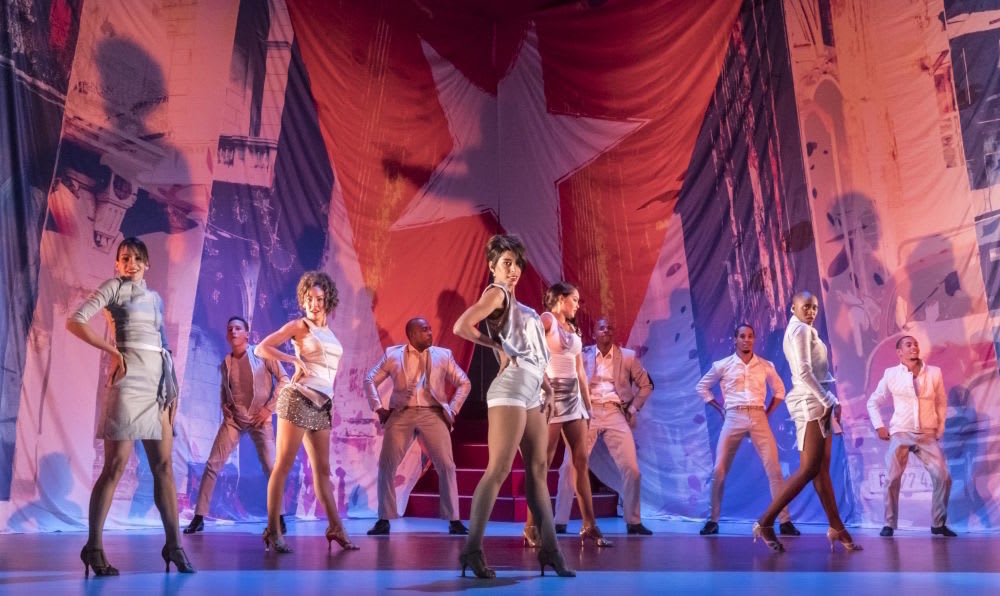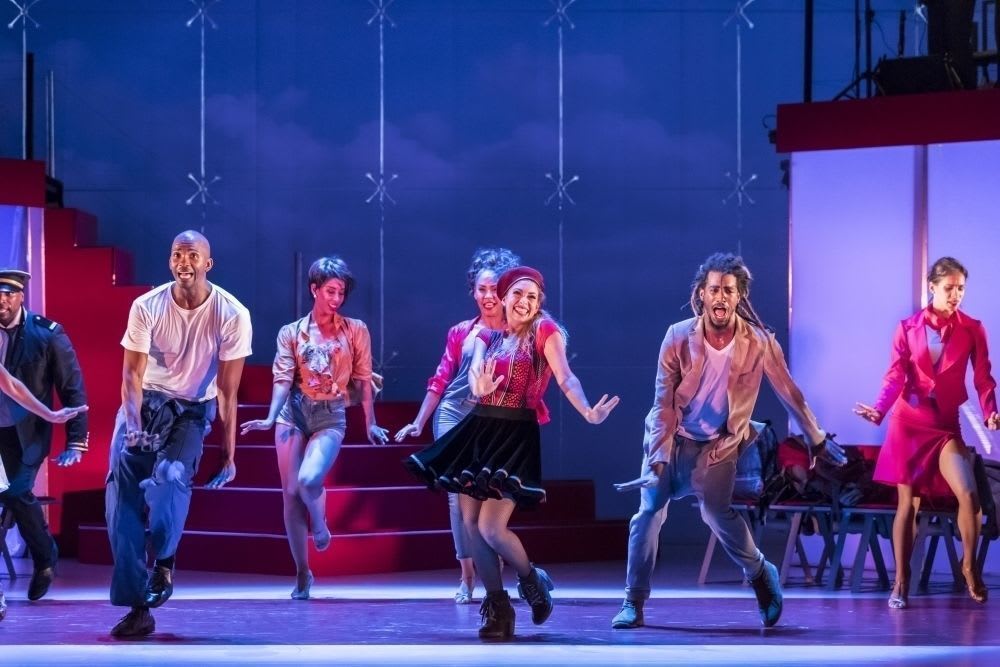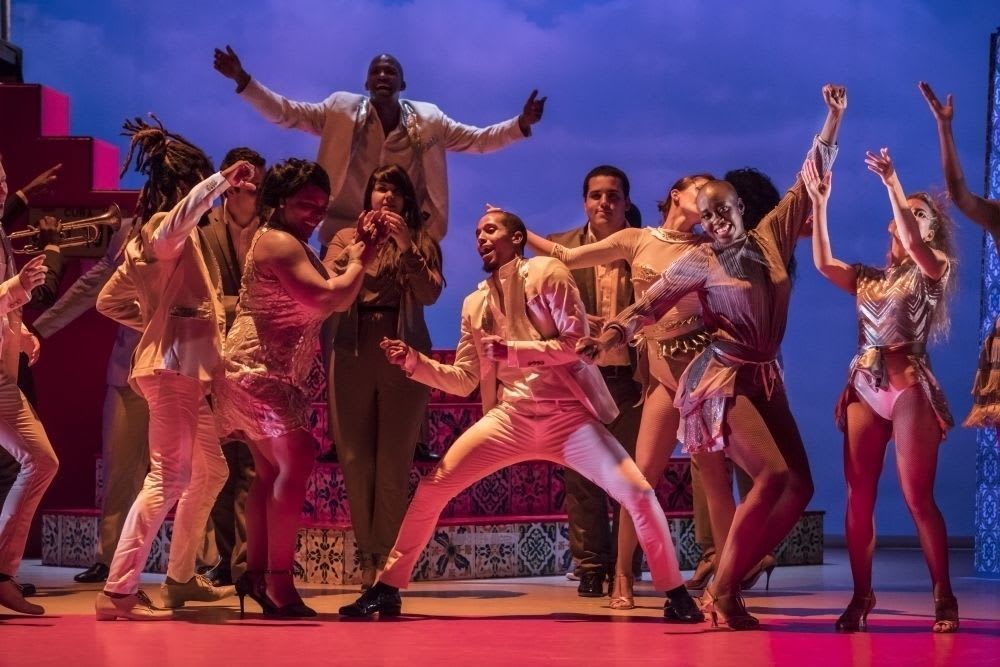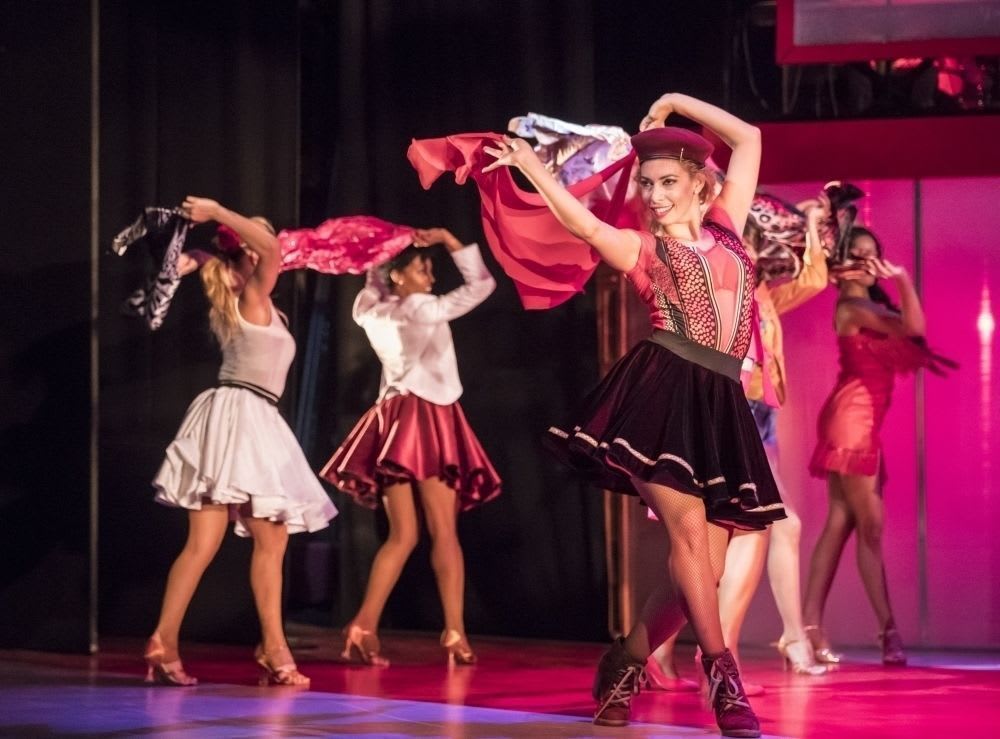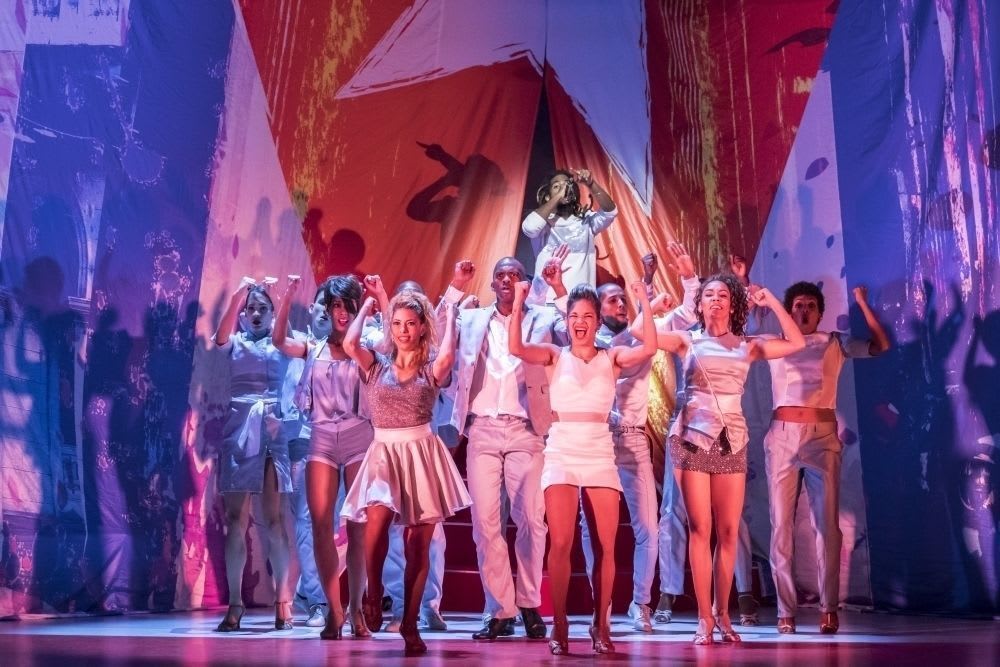 If you can't afford to go to Cuba, well then, fret no more, Cuba has come to London for a whole month with an exuberant, kitschy, touristy, clichéd show.
Sample what the great and the good did at the Tropicana and the Sans Souci Nightclubs, where Marlon Brando played on bongo drums, or at the luxury Hotel Nacional de Cuba on the Malécon—in the fifties before the revolution. Yes, Brando is referenced, as are Che and Castro: capitalism and socialism, Cuba is loosening up. Let's go Cuba!
Vamos Cuba!, a generous, inclusive show, a mishmash of the old and the new—salsa, rumba, cha-cha-cha and reggaeton—in nineteen unstinting numbers conveys everything close to choreographer Nilda Guerra's head and heart, but the result is as messy and repetitive as life itself.
Flight delayed from Havana to Miami: what would you do to kill the time in the departure lounge? Guerra has her troupe of excited aspirational travellers and crew dance and sing the time away, fall in love, and perform Orisha ritual to help that love along.
And whilst doing all that somehow fit in a bit of nostalgic Cuban history with some justified pride—they have survived embargos, poverty... A lot is packed into a two-hour narrative.
There's a terrific band on stage and two belting singers that move as well as the dancers if not better. I'm thinking of Oprah lookalike Geydi Chapman (those who saw Havana Rakatan will remember her well), but Maikel Ante also croons and belts out torch songs to match hers in volume.
The dancers' routines—from airhostesses in red with pink suitcases to a peculiar cockroach dance to a Copacabana cabaret number with leggy girls in tall headdresses and barely there costumes—decorate the music, but the choreography eventually merges into one for me. There is only so much sway-backed sexy posturing one can take. We get it: the girls are hot, and the men are in their thrall.
The sudden love affair between Ana Aylén Salazar's hopeful traveller (has anyone told her that from a distance she looks like Jane Horrocks?) and the airport janitor, Yoanis Pelaez, is sweetly done, and the photography by Francesco Innocenti and Andrew Lang is interesting—is that a young Omara Portuondo or Lena Horne?—but it's the jazzy music that holds the day. My companion complains there are no hummable tunes.
There are so many casas de la musica in every nook and crany of Cuba, so much pleasure in feeling the music in the body, and I love it in its natural habitat—Guerra says "you have to wear movement like a dress"—but the same dress can get wearisome, especially when it's, of necessity, to attract the tourist dollar.
"We are a warm people. Sometimes loud, sometimes crazy but very caring and very concerned about each other." I go along with that, witty too if the tannoy announcements are anything to go by, but the Vamos Cuba! concept (dramaturg Norge Espinosa) is too strung out with little variation.
The finale has us finally able to join in the tempo of the music and clap to our hearts content. The girl in front of me can barely contain herself, the beat is so infectious: a cabaret environment with a dance floor might have helped the party to swing a bit more. As it is, being a passive observer does not help this delayed passenger one tiny bit.
Reviewer: Vera Liber