Vanya and Sonia and Masha and Spike
Christopher Durang
Lincoln Center Theater
Mitzi E Newhouse Theater
–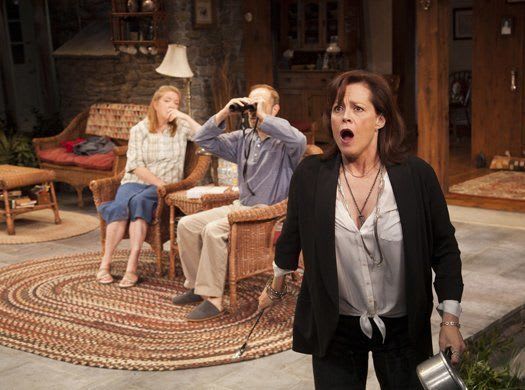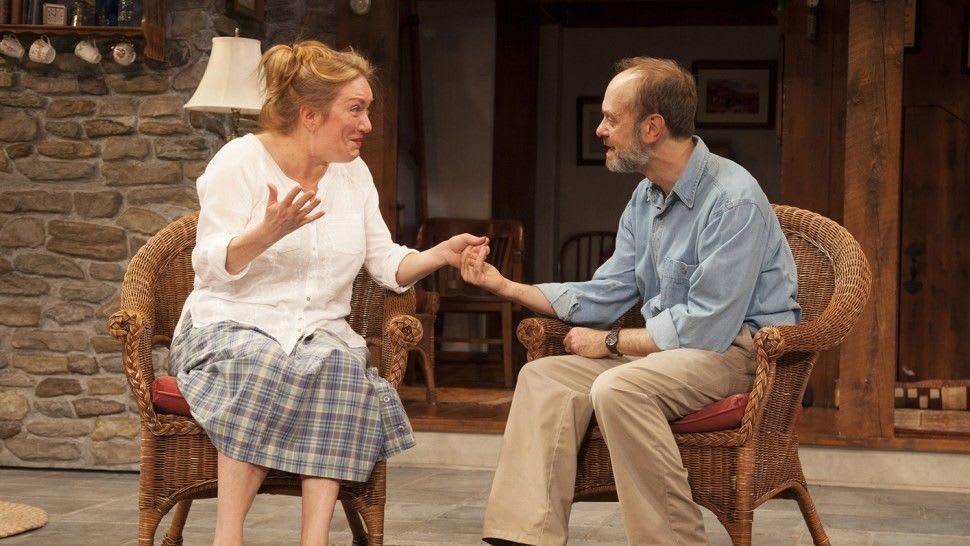 Theatrical serendipity means that some playwrights become popular in one country without ever hitting the big time in another. Anyone on this side of the Atlantic watching Vanya and Sonia and Masha and Spike will be mystified as to why Christopher Durang is barely known here.
This two-hour-long Chekhovian tragicomedy, which won a Tony Award for Best Play, might be completely bonkers but is a glorious homage to the theatre, as well as being great fun. In addition, the casting was exceptional for Nicholas Martin's production recorded in October 2012 at LCT ahead of a Broadway transfer.
The events depicted take place at the Pennsylvania home of the family of thespians, who named each of their children after characters from Chekhov plays. The permanent residents are insecure, gay (Uncle) Vanya played by David Hyde Pierce and insecure, depressed Sonia, portrayed by Kristine Nielsen.
Their empty lives and weary conversations could have been created by Chekhov, as could Sigourney Weaver in the role of their live-wire sister Masha. She is a self-obsessed actress of a certain age (though she won't admit it), tight with money and fearful of losing both her image and her latest man.
Five times married Masha turns up with toy boy Spike, Billy Magnussen as an aspiring actor with no talent but a memorable physique that he delights in exposing. Anyone who has read Chekhov would know that trouble is on the way for the family but, in case they are in any doubt, the future is foretold by cleaning lady Cassandra. Not only does Shalita Grant in this role have the talents of her Grecian forebear but mischievously plays with voodoo on the side.
In case there were not enough Chekhovian allusions, Durang brings in Genevieve Angelson playing Nina, a rip off from her namesake in The Seagull. Given these ingredients, the Russian Doctor had the ability to create understated comedies that shone a light on life in his home country over 100 years ago.
Christopher Durang does something very similar with America today, the comedy much broader and less subtle but the pathos intelligently portrayed, never more prominently than when David Hyde Pierce gets the rant to end all rants, his Uncle Vanya getting close to upstaging the original in the aftermath of a telling fancy dress party featuring Snow White, a bevy of dwarfs and a remarkably convincing Maggie Smith.
Vanya and Sonia and Masha and Spike is the opening play in a season entitled "Private Reels", which LCT is making available without charge via Broadway on Demand. To do so, it is using film that was never intended for broadcast but is of a perfectly acceptable quality and will provide great entertainment for those of us yearning for high quality theatre and unable to see it in real life.
Reviewer: Philip Fisher