Theme and Variations / Enigma Variations / The King Dances
Choreography George Balanchine, Frederick Ashton, David Bintley
Birmingham Royal Ballet
Sadler's Wells
–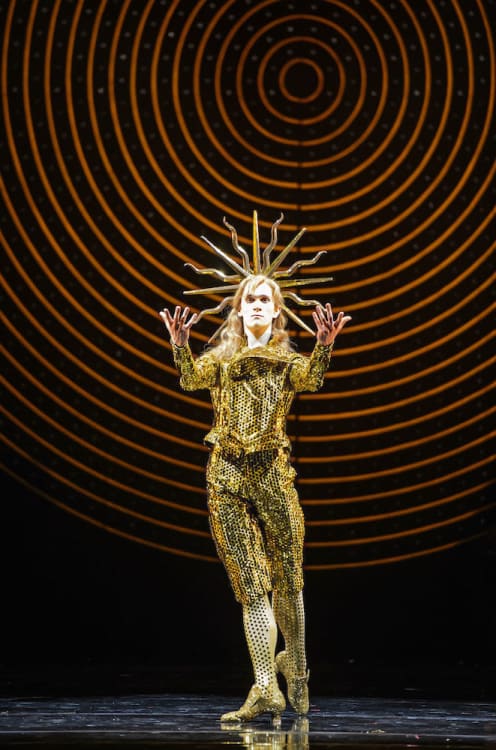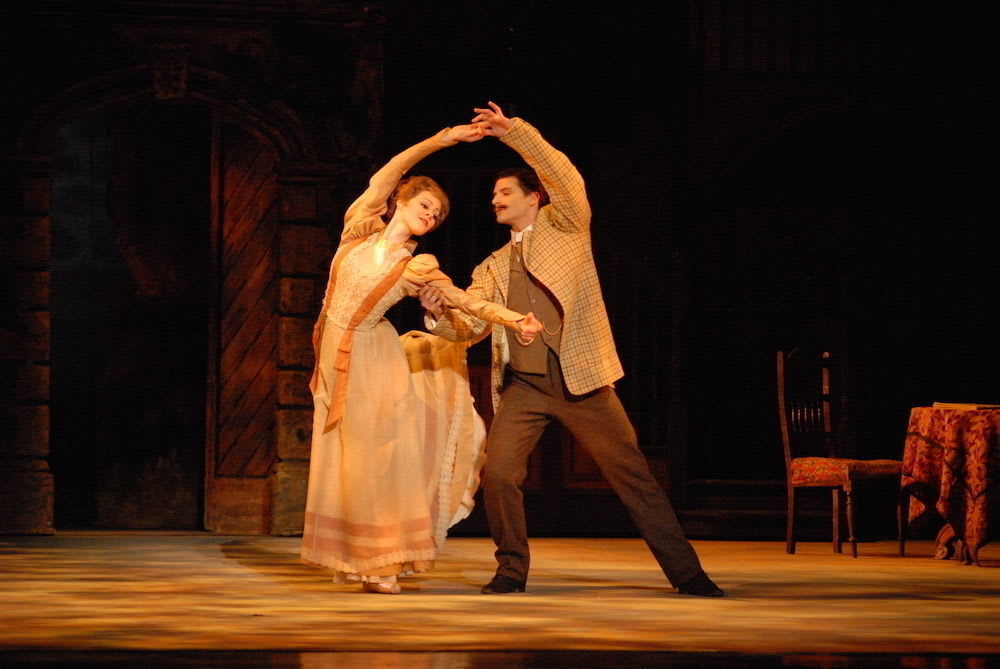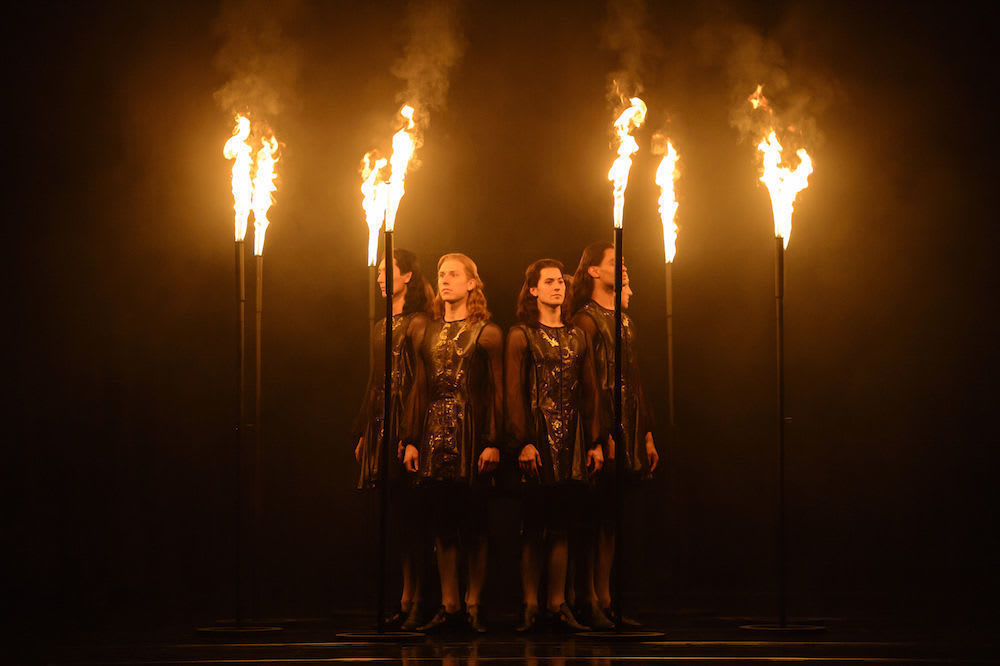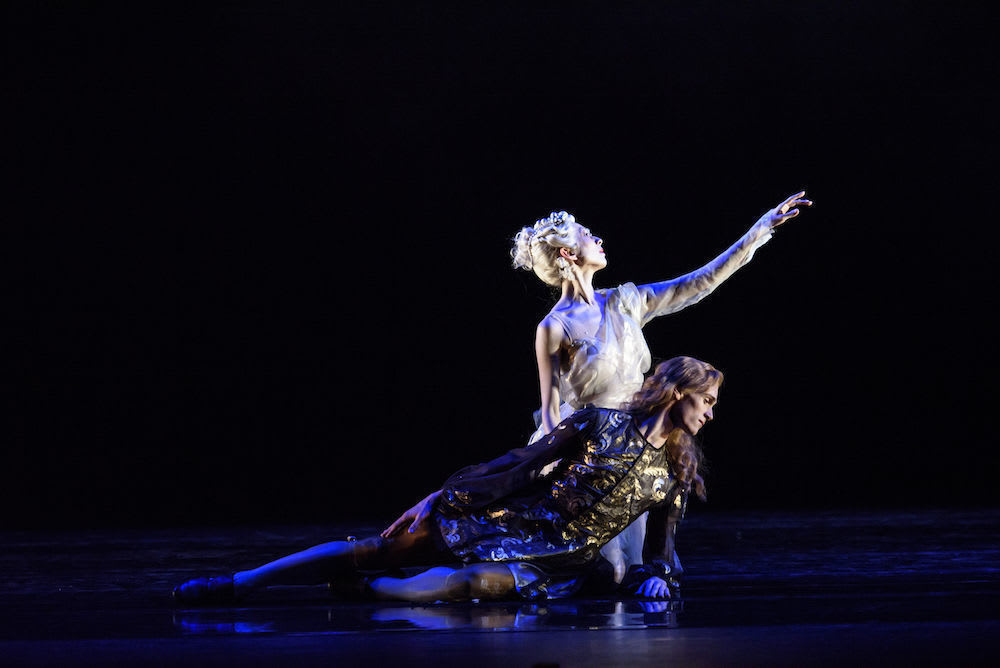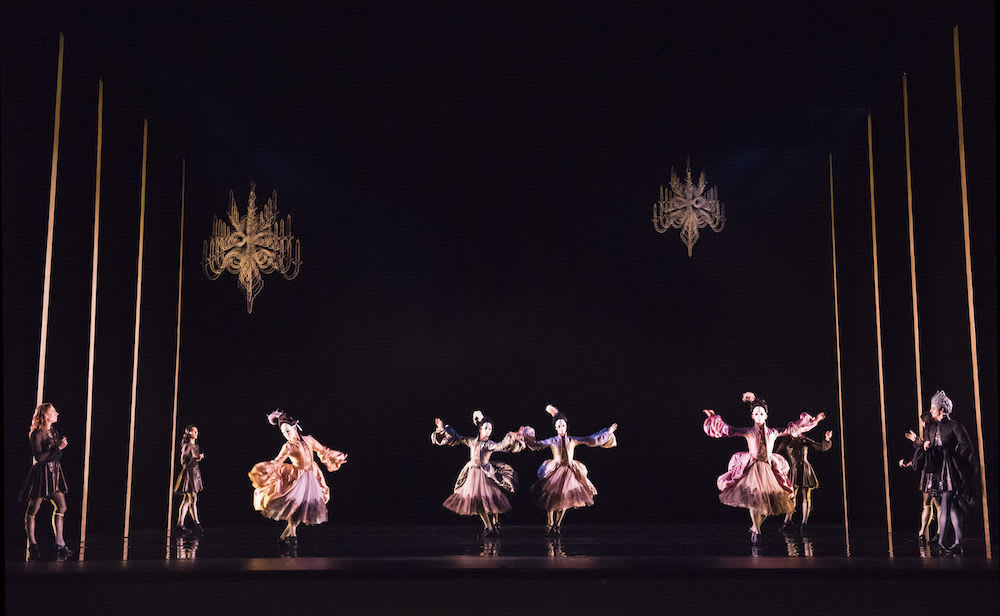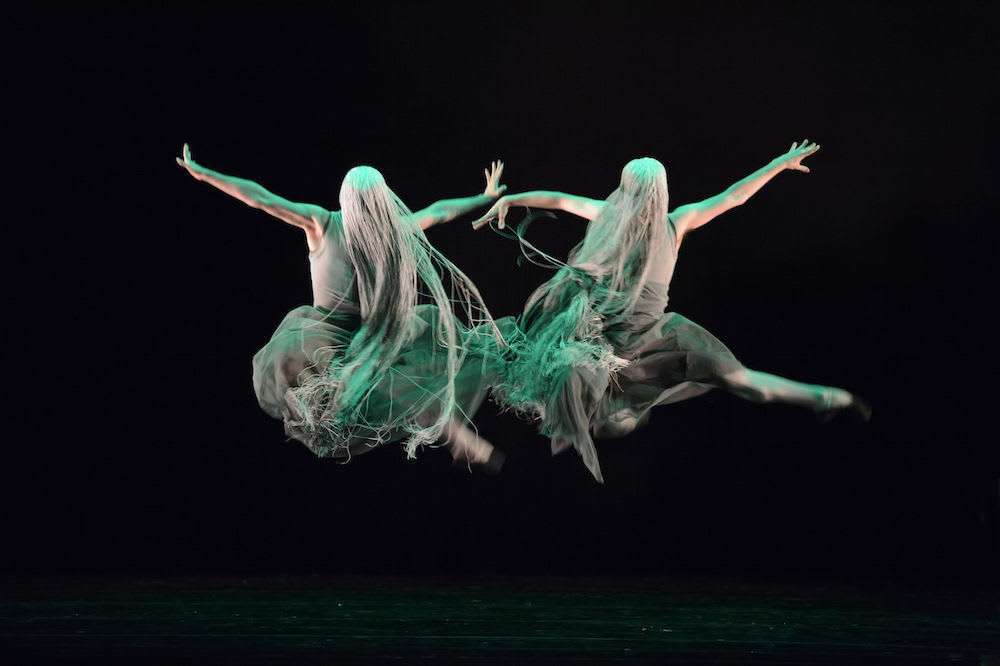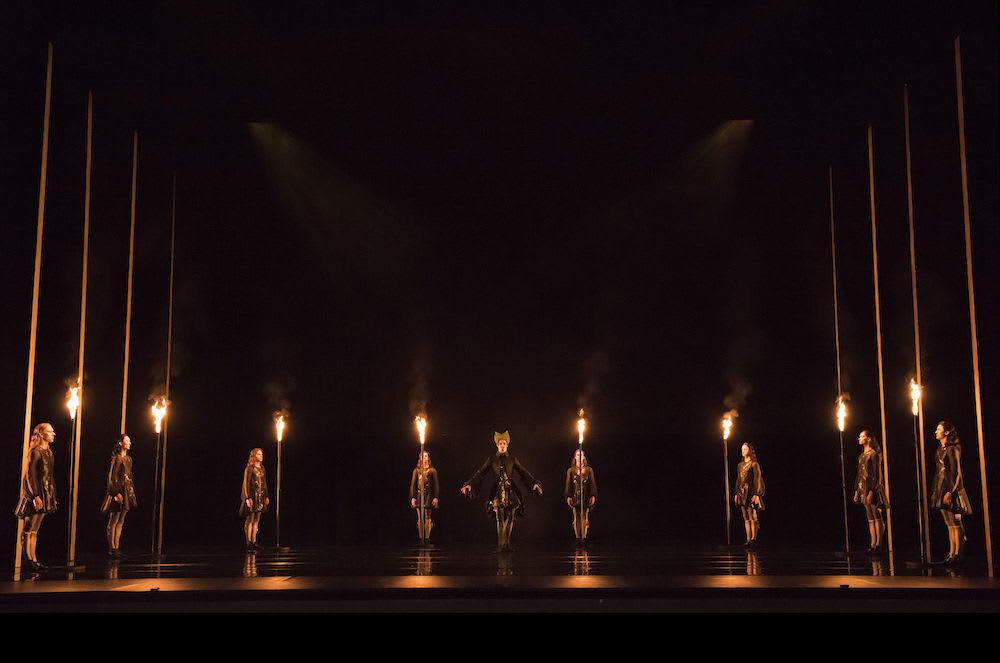 Apollo's Angels, the title of Jennifer Homans's magisterial work on the history of ballet, is undoubtedly the leitmotif of Birmingham Royal Ballet's Variations triple bill. As most Russian literature is said to come from Gogol's Overcoat, so ballet comes from le Roi Soleil of France.
Ballet was born and codified in the seventeenth century in the court of the young Sun King Louis IV of France. Mid-eighteenth century, the first Russian dance school was founded in St Petersburg. A century later, French ballet masters Jules Perrot and Marius Petipa left their indelible marks on ballet as we know it today.
Balanchine's direct lineage from nineteenth century Imperial Ballet of Russia is made evidently clear in his homage to the court of the tsars, Theme and Variations to the final movement of Tchaikovsky's lovely Orchestral Suite No 3.
And then to England and founder choreographer of The Royal Ballet Frederick Ashton, the most English of choreographers notwithstanding that his early muses were Anna Pavlova and Bronislava Nijinska, and his 1968 dreamy evocation of Elgar's Enigma Variations of 1899, fourteen variations on a theme, fourteen personalities described.
Finally, celebrating not only twenty-five years of Birmingham Royal Ballet but his twenty years at the helm, full circle comes David Bintley's twenty-first new ballet for the company, his contemporary tribute to the Apollo of dance, The King Dances, with a new score from Stephen Montague.
Theme and Variations is pure delight and the angelic company dances it with finesse and verve, each move crystal clear, sublime développés, crisp entrechats and lovely phrasing. Momoko Hirata and Joseph Caley make light of their solos and duets, their fast enchaînements.
Balanchine's essence of classical ballet, a hierarchy of dancers, women the jewels of the court, plaiting pretty daisy chains, men their noble chevaliers, in fine arrangements, intricate shapes, and delicate plotting, is a powerhouse of dance. Twenty-four minutes of Tchaikovsky's twelve variations are given beautiful form, on Peter Farmer's set of chandeliers, marble pillars and heavy grey-green spangled drapes.
From Imperial Russian Court to English country house and a cosy group of friends (My Friends Pictured Within) delineated so cleverly by Elgar and Ashton. Elgar's daughter was apparently amazed at how exactly Ashton had captured character in gesture and dance the people she knew.
Capture it he does good-humouredly in individual mannerisms and movements. I see Jeremy Fisher from the later Tales of Beatrix Potter (1970) in Tzu-Chao Chou's (GRS or 'rather his bulldog Dan') hyperactivity, and Yslaev and Rakitin's elegant duet from A Month in the Country (1976) in Elgar and his friend AJ Jaegar's (Nimrod).
A large cast, each member having their moment in the spot, paints an episode in the life of... There's a loving duet between Elgar (Jonathan Payn) and his gentle wife (Samara Downs), contented mature love. Young love, relationships, the woman of his dreams Lady Mary Lygon (Yijing Zhang), and village life intrude, it seems an important letter is awaited. From whom we don't know, but it makes all the difference when it arrives. A happy group photo ensues, encapsulating a thirty-four-minute elegy for its sweeter moments.
Julia Trevelyan Oman's garden and house—hammock, bikes, children, servants—lit in a golden glow by Mark Jonathan, her tweedy plus fours Edwardian costumes and beribboned gowns evoke an idyllic time, if not without its hidden tensions.
Katrina Lindsay's fabulous design for The King Dances is of a completely different order: spectacle and mystery, allegory and nightmare, black on black, gold on gold, spidery chandeliers, flaming torches and candelabra. There's something Masonic about it: a company of male dancers entertain and attend the king throughout the night.
Bintley, as he demonstrated in his BBC Four programme, The King Who Invented Ballet: Louis IV and the Noble Art of Dance, took lessons in the baroque style of dancing, all wrists and hands, walking, stamping and posing, and its social context, from which he has concocted a fantasy, 'freely based on Le Ballet de la Nuit, 1653'.
Taking place from sunset to sunrise—the king also rises—a Masque of sorts is enacted. Tyrone Singleton is commanding as the MC Cardinal Mazarin, La Nuit and Le Diable in twin-horned perruque and red devil's horns. There's Selene, La Lune (Yijing Zhang the only female) to duet with the fourteen-year-old Le Roi (William Bracewell); Messieurs with the torches and Mesdames in white masks and meringue gowns, demons (reminding me of Christopher Bruce's 1981 Ghost Dances), magicians and wolves.
And finally there's Honour, Grace, Renown and Valour who pay reverence to the Sun King in all his early morning radiance. Peter Mumford's lighting is dazzling. Puissance I hear from Mazarin, but the rest is drowned in glorifying music. Gold lamé Hofesh Shechter thinks the most embarrassing costume for his dancers: the King however is never embarrassed.
If this is your type of thing you'll love The King Dances. It's not entirely mine, though Stephen Montague's music with its bells, tambourines, drums, castanets and folky melodies mixed with persuasive baroque keeps my open-mouthed attention.
Visuals and choreography that blow you away, high curiosity value, and the dancers can't be faulted—a stupendous display - but the sleep of reason monsters I can do without.
Reviewer: Vera Liber