Venus in Fur
David Ives
Theatre Royal Haymarket
–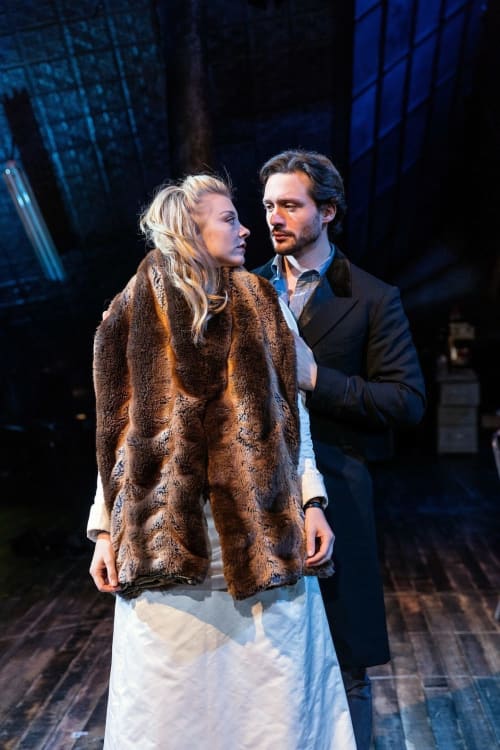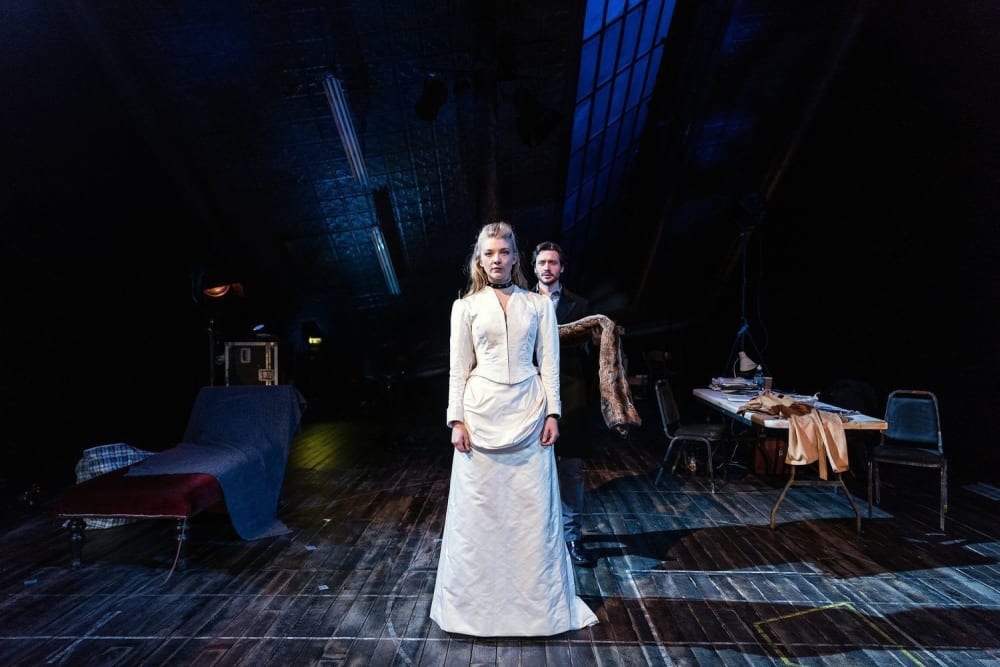 The London theatre is currently finding itself overrun by two handers—plays with two actors trying to fill large stages. Venus in Fur is the fourth to open in a fortnight and, like its comparators, struggles to make a strong enough case as to why small is beautiful.
The producers have obviously decided that the twin attractions of screen stars Natalie Dormer from Game of Thrones, The Hunger Games: Mockingjay and The Tudors and David Oakes, whose CV includes Victoria and The Borgias are a big enough draw without the need for a supporting cast.
This play that they have chosen to grace started life in New York in 2010 and, following a spell on Broadway a couple of years later, was turned into a movie by Roman Polanski.
The subject matter is suitably salacious, drawn from the book of the same title by Leopold Sacher-Masoch, which gave a formal name to the sexual enjoyment of submission—masochism.
Patrick Marber directs the London incarnation, which will inevitably live or die on the two performances. Oakes plays Thomas, a playwright / director who has decided to adapt the highly controversial novel Venus in Furs for the stage. As the 90 minutes commence, in a deliberately dingy New York loft space designed by Rob Howell, he has endured a hard day auditioning actresses, none of whom proved even vaguely suitable for the leading role of Vanda.
Mysteriously, as an electric storm symbolically shakes the outside world, an actress who just happens to share the name of the novel's leading figure rolls up explaining why she is hours late for her audition, despite the fact that a name is not on the roster.
The brash, overtly aggressive New Yorker has come equipped for the part, complete with a bag full of costumes including her own number, which given its skimpiness features a surprisingly large quantity of plastic and chains.
From this point on, playing themselves (with American accents) and their characters (with English), the in-your-face lady and reluctant director flirt, fight and generally attempt to amuse, while making the occasional meaningful point about feminism and sexuality.
Miss Dormer's loud American seems a little bit too far over the top even for this character, although when acting the historic character she comes into her own, while Oakes gives a quieter, more vulnerable performance as a weak figure just waiting to submit to fate and his heart's desire.
While Venus in Fur is intermittently humorous and occasionally insightful, it is very slight, with limited appeal unless you happen to be seriously into voyeuristic sadomasochism or a big fan of either of the leading players.
Reviewer: Philip Fisher