Victor/Victoria
Book by Blake Edwards, music by Henry Mancini, lyrics by Leslie Bricusse, additional music and lyrics by Frank Wildhorn
Produced by Danielle Tarento
The Vault, Southwark Playhouse
–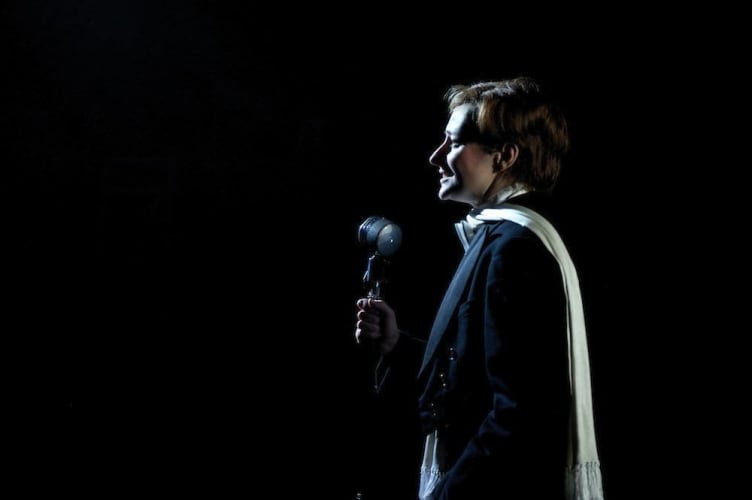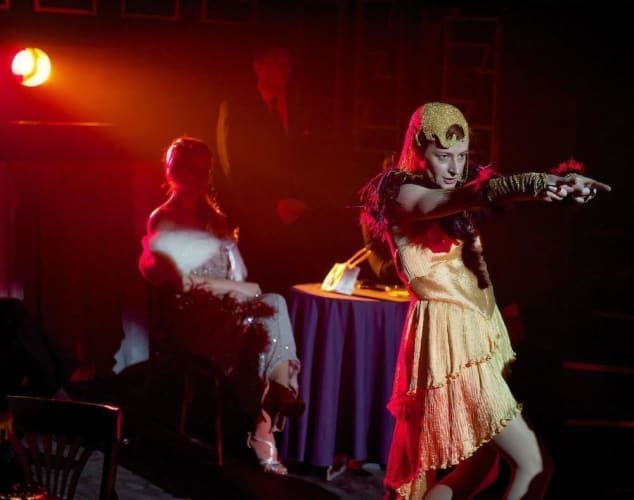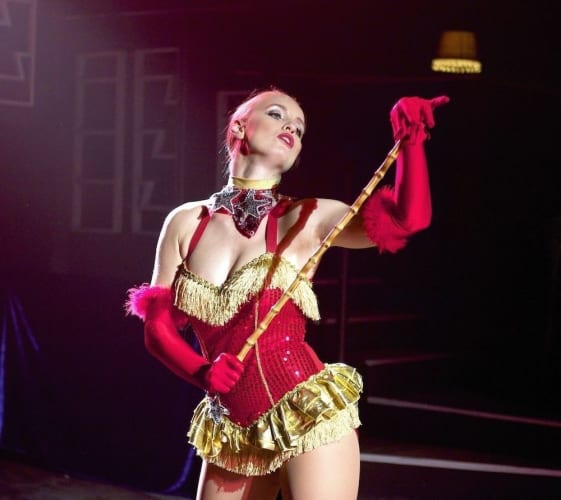 This stage show first saw light some twenty years ago having been adapted by Blake Edwards from his 1982 version of the much–remade German musical comedy Viktor und Viktoria (1933). Both on film and on stage (and later TV) Edwards's wife, star and now Dame, Julie Andrews, took the leading role and was on the receiving end of awards actual and nominated.
Here director Thom Southerland has done another splendid job with an updated Victor/Victoria at The Vault of the Southwark Playhouse with not–yet–in–the–firmament, Anna Francollini as Victoria Grant / Count Victor Grazinski.
The story remains the same: a tale of penurious English soprano Victoria Grant stranded in 1930s Paris, starving and unable to find work. Her unlikely saviour is Toddy, a gay cabaret singer recently fired from Chez Lui, the club where he heard Victoria audition.
At Toddy's instigation a plot is hatched to launch Victoria onto the Paris cabaret scene as Polish female impersonator Count Victor Grazinski. It is a ruse that makes Grazinksi the toast of gay Paris and all goes well for Victoria and Toddy until Chicago mobster–businessman King Marchand finds himself falling for him/her.
Characterisation was not high on Blake Edwards's list when writing this frothy tale; it is a book which doesn't bear much scrutiny but in Thom Southerland's re–working the issues of identity, deception, honesty and each finding their own liberation lend it a certain decorum.
Most importantly, unlike the film where King Marchand makes certain of Victor's provenance before finally making his move, in this 21st century approach, he summons his courage and goes for it.
More joyous in its gayness, more risqué in its innuendo and very much funnier than the film, this Victor/Victoria is very entertaining and some of the songs are more than good and get the treatment they deserve.
There are also some songs that are not. In each case though choreographer Lee Proud fills the stage and does especially good work in "Le Jazz Hot" whilst set and costume designer Martin Thomas gives Victor a memorably backless dress as Marie Antoinette. The splendid band under musical director Joe Atkins produces a great sound really evoking the period, though the amplification needs some tweaking.
Anna Francolini, no novice to roles of cross–dressing women making it in a man's world, is excellent: as convincing as Victor as she is Victoria and nothing too much Dame Julie about the place. Matthew Cutts, who plays King Marchand, developed in assurance across the two acts and their duet "Almost a Love Song" is beautifully sung.
Richard Dempsey is heart–winning and energetic. His chichi Toddy is a hoot, endearingly relishing some of the shameless lines and witty quips that pepper the dialogue, and although he looked fabulous in white ostrich for the finale, the lights going down on his much yearned-for kiss with Squash rather than Victoria and King seemed an odd choice, albeit very popular with some of the audience.
This Victor/Victoria, if nothing else, has certainly shaken off the 1980s Tootsie–ness of the original and given it a new lease of life. And hooray for that!
Reviewer: Sandra Giorgetti