Ma Vie en Rose
Devised by the company, based on the film by Alan Berliner
Young Vic
(2007)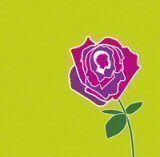 The Young Vic has put together a community dance/physical theatre piece that features six professional actors, a trio of musicians but, more significantly, 29 other performers from Lambeth and Southwark, who are given a chance to strut their stuff on the traverse stage for the show's 90 minutes.
Ma Vie en Rose is based on a 1997 Belgian film that shows the interaction between a 7-year-old boy, Adrian DeCosta's dreadlocked Ludovic, and those around him. It is not to be confused with the recent Piaf biopic, La Vie en Rose.
Pete Harris' production, played out on Liz Cooke's grass covered set, is created entirely from dance and movement with not a single word spoken. It is a compliment to all involved, that the story comes across loud and clear.
Young Ludovic is not like other boys. He is the one that wears the dresses in his family, much to the anguish of his parents (Michelle Butterly and Keith Lancaster).
His penchant for female threads repeatedly causes problems in a series of scenes, after an initial enticement when, accompanied by ethereal music, his mother's wardrobe of dresses dances its way into his heart.
At a wedding and school as well as play, he sides and dresses with the girls but surprisingly suffers little bullying, even when he shows too much interest in another little boy, Jerome, played by Ian Bonar.
Redemption comes, first through the auspices of tomboy Christine (an energetic Adura Onashile) and then from a degree of acceptance by his family and the community.
The highlights of the evening are inevitably visual, though the music composed by Gary Yershon, with concentration on percussion, has its moments. There is a lovely scene using a swing and a school play that goes hilariously wrong.
Where this play scores most highly is in sympathetically portraying an outsider, without missing out on the humour thrown up by his odd situation. It is also good to see such a large local contingent involved, all of whom appear to have fun and contribute to an enjoyable evening.
Reviewer: Philip Fisher