Vignettes
Cathy Crabb, Zoe Iqbal, Alex Keelan, Debbie Oates, Hannah Ellis Ryan and Abena Taylor-Smith
HER Productions, Hannah Ellis Ryan, Alex Keelan, Naomi Albans and Kayleigh Hawkins
Hope Mill Theatre, Manchester
–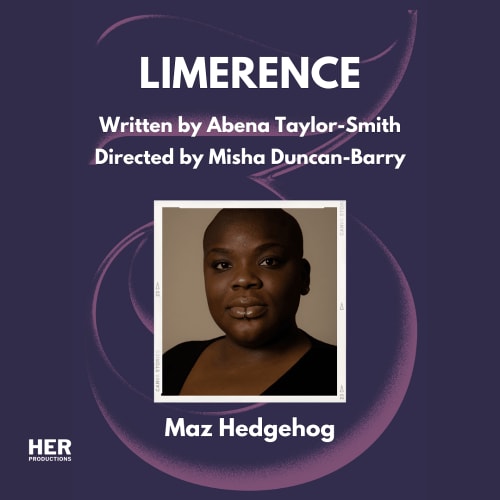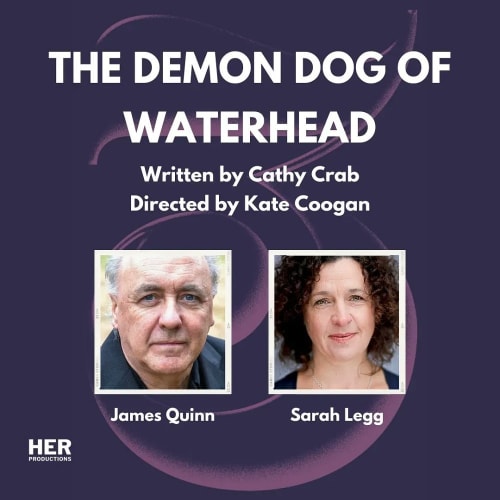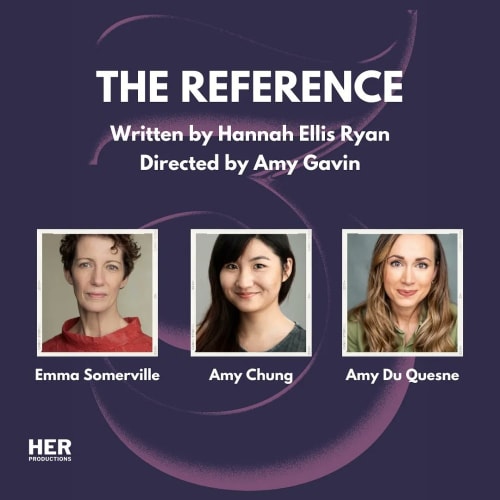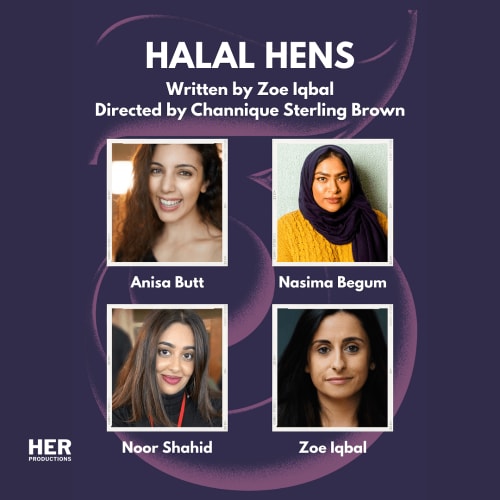 The mood in Hope Mill prior to the commencement of the third collection of Vignettes is that of a party waiting to happen. A collection of ill-matched chairs litter the stage, a bar is set up to the rear and members of the cast wander aimlessly swapping smalltalk while waiting for the guests to arrive.
Although Abena Taylor-Smith's Limerence is essentially a tragic tale, the tone is remarkably upbeat, even comedic. This reflects the endlessly positive outlook of the central character and the exuberant, wholly endearing performance of Maz Hedgehog. Keziah (sole performer Maz Hedgehog) is a cock-eyed optimist so infatuated with a potential new lover as to ignore warning signs she might have a sinister side to her personality. A fine script describes Keziah's reluctant but growing acknowledgment of the need to face the truth; reciting a breathless rush of obvious fibs from her lover, she remarks, "none of this feels alarming to me". Maz Hedgehog builds a sense of Keziah's baffled comic outrage running from girly declarations of endless love to wounded offence, so the bittersweet conclusion is all the more moving.
Cathy Crabb's The Demon Dog of Waterhead is a dryly affectionate portrayal of a couple nudged into considering their success as parents and the value of their marriage by the death of their dog. Dorn (James Quinn) and Sue (Sarah Legg) are, to put it mildly, an eccentric couple who consider it appropriate to hold a wake for their deceased pet at which they and guests not only dress as dogs, they go so far as to shag someone's leg and mournfully sing a country and western tribute. The dialogue is sharp and very funny, catching the sense of a couple who do not adhere to the norm—their pet was purchased because they were "bereft, needy, stoned". A confused sense of affection lingers with Legg and Quinn making a classic odd couple—the former over-dramatic ("Don't you dare to die before I've leant to drive") and the latter laid back and laconic.
The comedic theme to act one continues with Alex Keelan's Perspective, although the tone turns decidedly darker. Janice (Emily Heyworth) feels her professional achievements make her a shining example of female empowerment. Actually, the central joke of a strong script is that Janice is so brainwashed by the patriarchy, she views life from a male perspective and thinks like a clichéd version of a man—repulsed by women discussing their biological needs and feeling their concerns to be trivial. A stunning performance from Emily Heyworth raises concerns about Janice's mental health from the start—tightly wound with a fixed smile and staring eyes. The conclusion is ambiguous—the script suggesting Janice might have finally developed a healthier perspective on her life and achievements while Heyworth's disturbing performance hinting she has succumbed to her demons.
Director Ellie Rose certainly scores points for the most unexpected and hilarious opening scene of the evening with Debbie Oates's Tangled. The script mixes deep thoughts with the mundanity of daily life as Jo (sole performer Sally Ann Matthews) find herself in a position where she has time to consider philosophical matters and to review her life. Her respect for the non-judgemental attitude of the younger generation conceals shame at a choice made in her past. Debbie Oates creates a wholly admirable heroine; Jo is utterly without self-pity, acknowledging the mistakes she has made with a realistic, grown-up attitude and slowly accepting the action she must take. Sally Ann Matthews makes the most of the great comic lines in the script but excels at digging under Jo's skin to ruefully explore her regrets. Her thoughtful approach draws out Jo's humanity making it impossible not to hope she succeeds in finding happiness.
Hannah Ellis Ryan's The Reference is unusual in being the only drama of the evening and the only play to illustrate negative aspects to sisterhood. The need to secure a reference for a new job compels Beth (Amy Du Quesne) to approach her former boss Maeve (Emma Sommerville), but past experience makes the encounter difficult. There is no sense of a sexual connection between the characters; they resemble mentor and pupil or mother and daughter, although the relationship is clearly dysfunctional. Emma Sommerville's cool, almost cold attitude shows an austere, frightening abuse of petty power—of being cruel for cruelty's sake—and the script indicates she continues her games, just finding a new victim. The Reference is an intense and uneasy play—it is certainly troubling to watch Amy Du Quesne descend from a confident character to a nervous wreck.
Zoe Iqbal's Halal Hens is a culture-clash comedy examining how a group of teetotal Muslim friends celebrate a hen night, which is generally seen as an opportunity for debauchery and binge-drinking. A strange air of innocence hangs over the play. The friends are under the impression Grindr is the German version of IKEA and remind each other what happens in Blackpool stays in Blackpool. Author Zoe Iqbal (who also acts in the play) reverses norms using Muslim equivalents of non-Muslim terms—"OMG!" becomes "OMA!" and, with Anisa Butt, Nasima Begum and Noor Shahid, creates a giddy mood of girls on the town. The play works best as a tribute to friendship and director Channique Sterling Brown seems most comfortable with the light-hearted material. The momentum slows when the characters discuss controversial topics as if to demonstrate they are being taken seriously.
The third time for Vignettes results in a charmed production—of chain of plays without a single weak link.
Reviewer: David Cunningham