Viktor - Tanztheater Wuppertal Pina Bausch - World Cities 2012
Pina Bausch
Tanztheater Wuppertal Pina Bausch
Sadler's Wells
–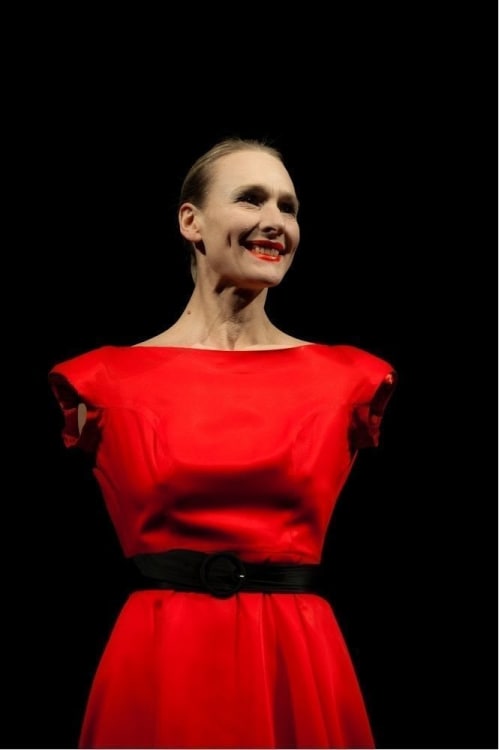 Hats off to Sadler's Wells and the Barbican. The legendary Pina Bausch is being celebrated and remembered in a month-long (6 June–9 July 2012) season of ten works set in 'ten global locations', a huge undertaking by the two venues: a company of twenty-nine dancers, guests, vast number of supernumeraries, musicians, nearly forty technicians, livestock, and sets that fill forty-five trucks…
Ten co-productions with ten cities—Rome, LA, Santiago de Chile, Saitama, Hong Kong, Kolkata, Istanbul, São Paulo, Palermo, and Budapest—a response to time spent in each, inspiration taken from the experience, eclectic eccentric questions and responses woven into a contemplation of each sojourn with her company, set designer Peter Pabst, and musical collaborators Matthias Burkert and Andreas Eisenschneider.
An overarching concept, a memorable event if one notches up all ten… Hats off, too, to the Cultural Industry, to Wuppertal, North Rhine Westphalia and Arts Council England, to all involved.
Pina Bausch changed the face of dance theatre, the impact of her creative influence not halted by her sad death three years ago. And, her company, her DNA coursing indelibly through them like a stick of rock, has remained intact. For how long, one wonders—all the more reason to seize a unique opportunity to see a clutch of productions ranging from 1986 to 2009.
Wim Wenders 2011 film Pina raised her profile. The world has caught up with her—an acquired taste has hit mainstream. The downside is that tickets sold out a long time ago, and the demand is so huge that BTG itself is one card short of a full pack and will not be reporting on Pina's response to Istanbul, unless the waiting list miraculously diminishes.
The first work in her world cities series, Viktor—created with the Teatro Argentina di Roma—is an uncompromising look at Rome in all its colours, rich and poor, more than three hours of Felliniesque collage seen through a surreal Buñuel / Magritte prism. And there's a crazy homage to Cinecittà.
One takes not only oneself to foreign cities, but also one's preconceptions and prejudices. But, Pina's international company is a microcosm of the world… So what we get is personal, cryptic, loaded, and we make of it what we bring to it… Caricatures, charades—spot the Italian films—and gesticulation, both the language of Mafioso hand gestures and a woman saying 'no' emphatically.
A macho society, sexist, sexual: a girl cups her breasts at us and says 'I want to talk seriously', women are objectified, groomed like horses, auctioned like the goods at antique and pedigree dog shows (post-war black marketeering?), whilst men primp, pimp, and paw.
Rome in 1986, an accretion of time immemorial, but what do the two cobblestones signify? Why is the woman screaming? Why are we given buns to eat? A man moving down the aisles tries to sell us postcards—cinema paradiso?
Pina rewinds and repeats images fashioned from the circularity of life—all enfolded in a deep earth pit the width and height of the stage with Piranesi Carceri ladders leading up and down. A mass grave, an archaeological dig, or are these the seven hills of Rome? 'I was born in a bunker' is a throwaway remark.
A lone man shovels earth on la comédie humaine, for this is surely what this is, whilst a stooped figure in black, stick in hand, stalks. Two sheep pose at the back, a dead couple are wed on the floor, the officiating man facilitating their kiss, and a woman in an Anna Magnani black slip bum-shuffles across the floor with compulsive arm actions—many seem to be suffering from OCD.
A smiling woman with no arms (concealed inside a red shift dress) has a fur coat thrown over her shoulders. The empty sleeves a joke? A take on the Italian draped coat style ubiquitous amongst both sexes in the fashion world? Mafioso in fedoras; women shackled by their feet to fur coats, dragging them as they walk—Pina having wicked fun at their expense?
La Dolce Vita? A pretty young woman becomes a human fountain at which men wash their hands and feet, and another a prize to be displayed, pinned like a butterfly in arabesque. A subversive happy-ever-after. A woman in hat and elegant gown cleans shit from the floor.
Neo-realism and the fantastical mix in complex lunacy and absurd comedy. Three slatternly waitresses cigarettes stuck to bottom lips (there's lots of smoking) provide a hilarious vignette. An impassive man in a café has a woman telling him a parable of a lonely boy on an empty planet.
Pina, brought up in a café, returns to this locale frequently, her observational default position, as are her long-haired, high-heeled women in forties tea dresses dancing passively with older men.
Beckettian, Sisyphian, it ends where it began. Sex and death, neuroses and cigarettes… But the music—Italian folk songs, German torch songs, baroque, classical, New Orleans, and American big band with Fred Astaire singing "Puttin' on the Ritz", "The Way You Look Tonight" and "Cheek to Cheek" whilst ladies in floaty evening gowns swing on gym hoops—is uplifting amongst all that black madhouse humour.
One hopes the standing ovation—and this was not press night—brought some uplift, too, to mature dancers who looked spent by their intense journey. But what a journey this was, and there is so much more yet to come.
Reviewer: Vera Liber