Vincent River
Philip Ridley
Green Carnation Theatre
Hope Mill Theatre, Manchester
–

Listing details and ticket info...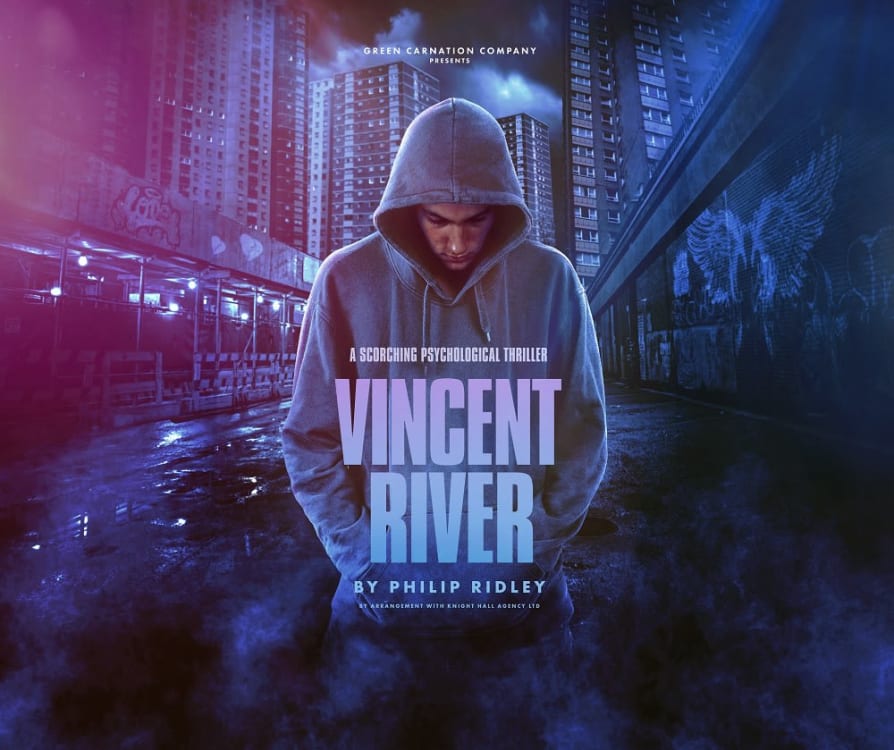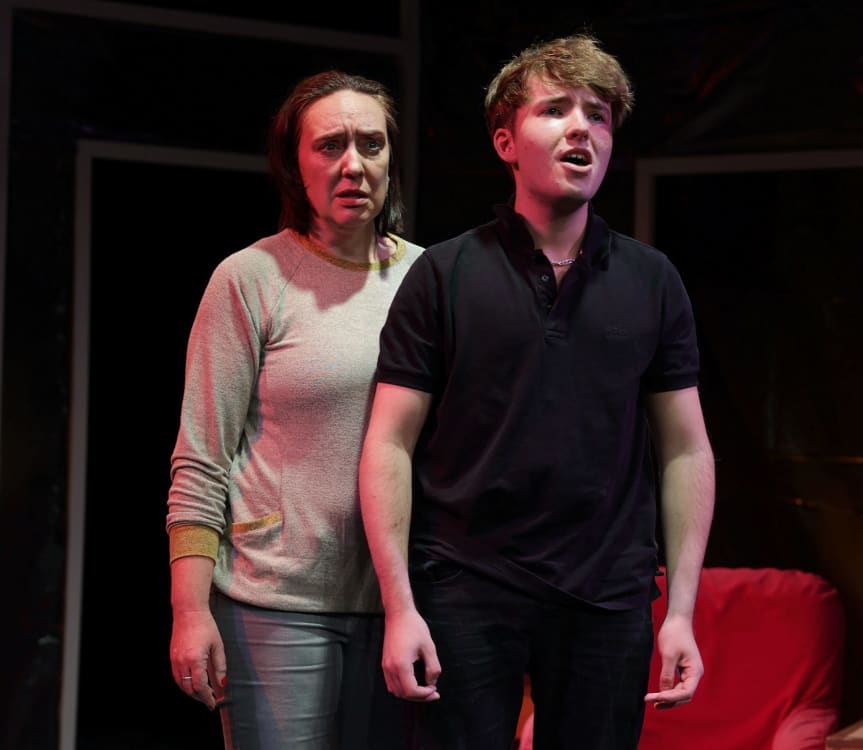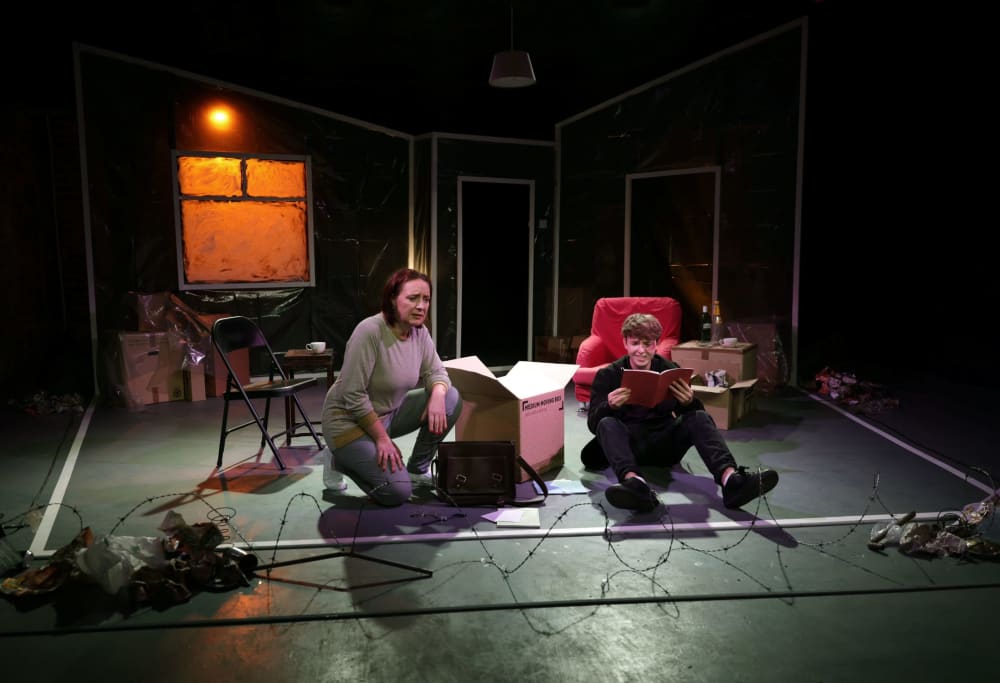 Vincent River concerns a hate crime, but it turns out hatred can be directed at oneself as well as at others.
Vincent River was murdered during a homophobic hate crime. After his death, the harassment inflicted on his mother Anita (Maddy Myles) forces her to move to a new home. She is not surprised to be visited by Davey (Rory McMenamin); after all, she has seen him carefully stalking her house for some time. Davey claims to be the person who found Vincent's body and has become obsessed with learning more about him. But both Anita and Davey have guilty secrets they wish to conceal.
Vincent River is less concerned about events on the night of the murder, which are not difficult to work out, than the motivations and shame of the characters. Anita and Davey are damned by their own prejudices and extreme behaviour. Although not present, Vincent seems a passive character, effectively married to his mother and willing to conceal his sexuality to avoid causing her distress or perhaps awakening her prejudices.
Although the subject of judgemental comments by other people in the past, Anita does not hesitate to remark on how the names of her new neighbours are hard to pronounce. Maddy Myles gives a forceful performance. Despite all the evidence, Anita struggles to accept Vincent was gay so her efforts to defend his reputation amount to trying to cover up, even from herself, his sexual preferences by destroying his porn collection far from home. A tormented Myles shows the harrowing consequences of Anita deliberately denying her son's sexuality.
It takes a while for Rory McMenamin to grow into the role of Davey; the initial heavy swearing comes across as a young man trying too hard to seem butch. But McMenamin brings out the nasty, manipulative side of Davey who seems to feel having cared for his ailing mother for years entitles him to exploit others. It is a shocking portrayal of a thrill junkie so addicted to squalid, illicit sex he cannot become aroused in a simple bedroom.
Vincent River is directed by two people—Dan Ellis and Dan Jarvis—so appropriately features a mixture of styles and techniques. The opening scenes are staged as a police procedural with Maddy Myles playing the bad cop mercilessly hectoring Rory McMenamin towards a confession. When the scenes shift into recalling events, the cast move from conversation into monologue, directing their speeches to the audience rather than each other.
The discovery of Vincent's body is played out with a horrified Myles looking over McMenamin's shoulder as if actually witnessing the crime scene. Most disturbing is Anita becoming absorbed into the character of her son and playing out his sexual adventures. But the jumping from natural to artificial staging slows the pacing of the play to the extent there is surprisingly little tension, and it occasionally becomes hard to maintain attention. You begin to appreciate, rather than be absorbed by, the techniques.
Despite the sluggish pace, Vincent River remains a well-acted and harrowing depiction of the consequences of intolerance.
Reviewer: David Cunningham