Vincent River
Philip Ridley
Trafalgar Studios 2
(2007)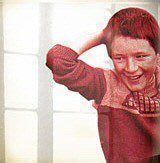 Under the impressive direction of relative novice Rebecca McCutcheon, Lynda Bellingham and Mark Field give outstanding performances as two lonely souls in this revival of a two-hander first seen at Hampstead in 2000.
The selection of the small space at the Trafalgar Studios is wise, as it almost literally draws the audience into the shabby living room of a Dagenham house recently acquired by Anita. This hard-nosed cockney could hardly be further away from the figure with which Miss Bellingham will eternally be associated, the archetypal, middle-class Oxo mum.
A single mother who was ostracised by her community when she became pregnant by a married man, she lavished all of the love that she never had herself on to her son Vincent. As folklore always has it, this turns him into not only a mummy's boy but also a homosexual, although one who is closeted.
Unusually, the titular figure is an absentee from the stage but nevertheless remains a central figure in the drama, having died as the result of a queer bashing a few weeks before we enter his mother's household.
The play opens as Anita nurses 17-year-old Davey, a local boy with something of the vulnerability of Rodney from Only Fools and Horses. She needs to, as he has just suffered a thorough beating, which is never explained.
She is well aware that in the last few days, he has been stalking her and for the ensuing 85 minutes, the pair suffer and enjoy a cathartic discussion that will change both forever.
Initially, Anita reminisces about the good old days while Davey talks of his recent engagement and the pleasure that this gave his parents. It is only a matter of time though, before the Gordon's and a spliff work their tongue-loosening magic.
Then, a mother has to face up to the truth about her son, and even more poignantly her young visitor must look into his own soul and confess a love that has turned into a terrible tragedy. Bright Vincent, a man who had everything to live for, was destined to die for love but pointlessly rather than as the hero that most literature would demand.
Philip Ridley's script, which might possibly be at least semi-autobiographical, ensures great pacing with secrets gradually revealed throughout. By the end, the characters and quite possibly many audience members are both shaken and tearful as the memory of a good life snuffed out is painfully brought to the surface in a style of reportage that is almost reminiscent of Greek tragedy.
Vincent River works so well because by the end, in their collective hour of desperate need, the pair offer comfort by becoming surrogate mother and son respectively.
With two memorable performances and tension maintained throughout, this small-scale, naturalistic production deserves sell-out houses and rich praise.
Reviewer: Philip Fisher