Voices Made Night
Based on the Stories by Mia Couto
Magnet Theatre
Assembly Hall
–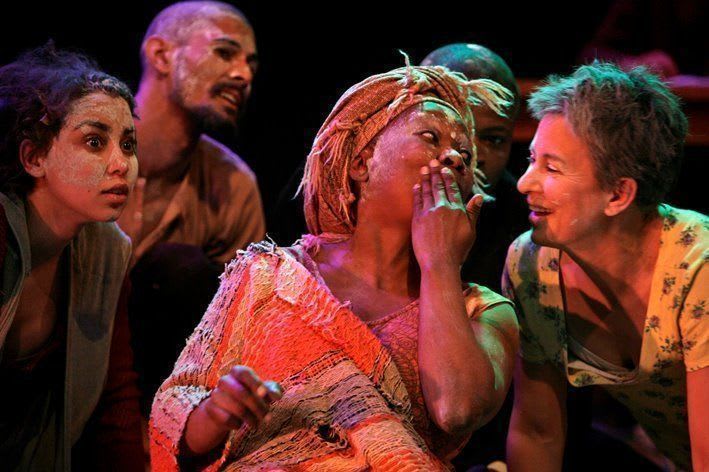 Magnet Theatre are physical performance specialists from South Africa and use these skills to bring to life a series of fables, originally written in Portuguese by Mia Couto from Mozambique.
On entering the theatre, visitors find the seven-strong cast strewn around like as many corpses, covered in chalk to symbolise their ghostliness.
For 90 minutes, the ensemble share around the telling and embroidering of the stories, which have the feel of traditional folk tales and are intended to be "torn pieces of a life".
Starting with "The Talking Raven", they deal with love and death usually with an element of magic realism involved.
Each of the performers gets into the limelight at some point and, when they are not, become strong support, moving, singing and imitating assorted wildlife.
The pick are "The Future Priest" about a religious man oblivious to the approaches of a pretty young woman who wants to be his bride and "The Fire". In the latter tale, a man intuits that as his wife is so old, she will soon need a grave, which he begins digging. The ending may be predictable but it is still satisfying.
Reviewer: Philip Fisher