Wait Until Dark
Frederick Knott
Tabs Productions and Theatre Royal Nottingham
Theatre Royal, Nottingham
–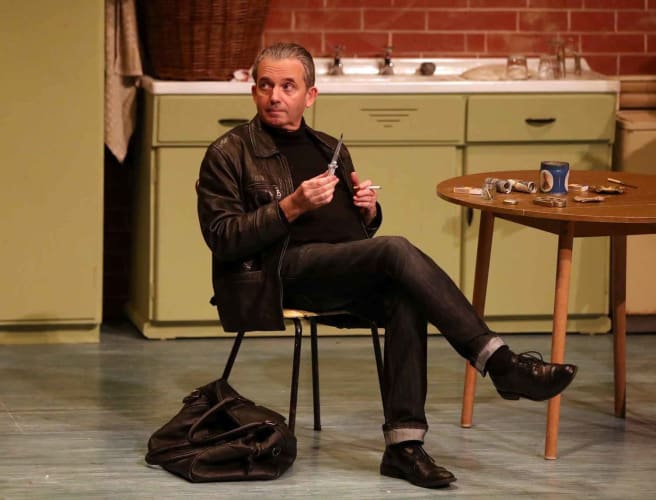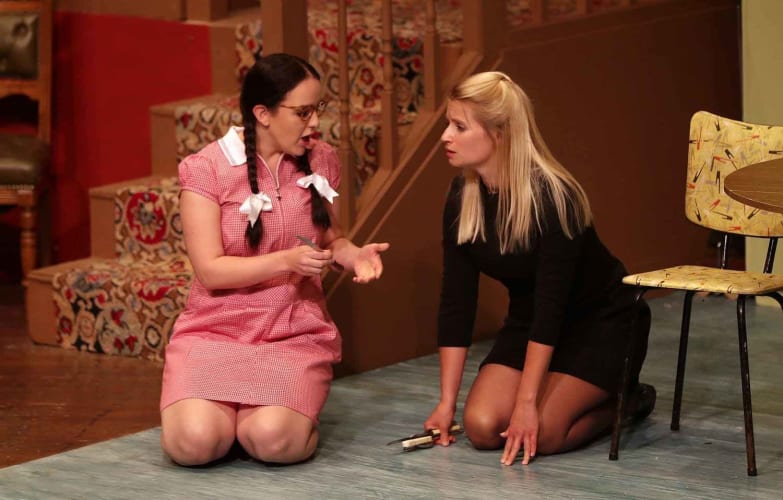 In a British Theatre Guide podcast, David Martin said he is always proud of the plays presented by Tabs Productions as part of the Colin McIntyre Classic Thriller Season at the Theatre Royal, Nottingham. On the strength of Frederick Knott's Wait Until Dark, the whole team has every right to share his pride.
Some versions of Knott's 1966 psychological thriller haven't in the past struck the right chord with BTG reviewers, with laughter replacing tension in some of the most suspenseful moments. But not in this masterful offering.
In the past few years, the Thriller Season has been transformed from a month of cosy crime capers at a time when most theatres are dark into a series of plays that any venue would be delighted to host at any time of the year. Wait Until Dark raises the bar to another level.
Two years ago, Tabs presented Knott's masterpiece Dial M for Murder which I described as a "classy" production. Now the company has repeated the formula with Wait Until Dark, a play that is also a masterpiece in its own way.
It has a complex plot with endless twists, ensuring the audience doesn't know the outcome right until the end.
Three conmen including two who have recently been released from prison have traced a doll filled with heroin to the flat of photographer Sam Henderson and his blind wife Susy. The tricksters pose as policemen in a bid to find the doll but Susy suspects something is afoot and tries to uncover the truth.
Anna Mitcham gives a stunningly good performance as Susy. She is entirely convincing as someone who can't see, tripping over furniture whenever anyone moves it to an unexpected position, and also adopts a slightly awkward gait as she appears to be having difficulty with her balance.
Several of the Thriller Season ensemble return year after year and it's not difficult to see why: they get the opportunity to take on roles they might not normally be cast in. David Gilbrook, for instance, has played a variety of roles for Tabs and in Wait Until Dark he shows his versatility as menacing Roat, the clever head conman who adopts a range of disguises.
The tense ending in which Mitcham and Gilbrook battle for supremacy with lights going on and off is both charged and nerve-racking.
As for David Martin, he revels in the role of Croker, the crook lacking in intelligence who is easily intimidated by his colleagues. A mop top wig gives him a look to go with his personality.
Juliette Strobel gives an impressive performance as Gloria, the young girl living in an upstairs flat who petulantly throws things around Susy's home yet has compassion for her neighbour.
Chris Sheridan produces his customary effervescent interpretation of ex-convict Mike while John Goodrum offers good support in the short time he is on stage as Sam.
Set in 1967, Wait Until Dark is dated insomuch as it's difficult to grasp whether the conmen are getting a good deal when they agree payment for Roat's subterfuge.
But there's nothing outdated about the rest of the play which is sensitively and astutely directed by Karen Henson.
It will be fascinating to see whether the next three plays in the season can match the thrills and quality of Wait Until Dark.
Reviewer: Steve Orme