Waiting for Sunrise
William Boyd
Bloomsbury
Released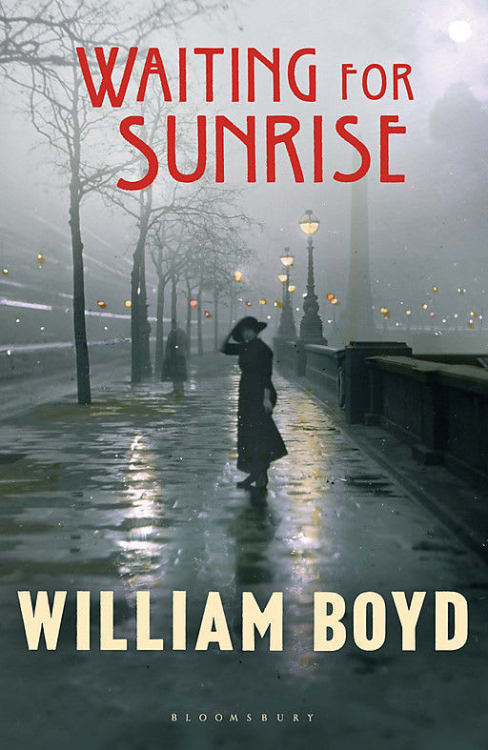 Waiting for Sunrise was published at almost exactly the same time as the announcement came through that William Boyd has been invited to write the next James Bond novel.
Without wishing to be unkind to the late Ian Fleming or any of his successors, it might be suggested that Boyd could consider himself rather too good a writer to accept such a brief.
Long ago, Boyd established that he could create really memorable male characters in such novels as A Good Man in Africa, the hero of which, Morgan Leafy, has stuck in this reader's mind across 30 years.
The Dickensian sounding Lysander Rief actually has far more in common with Logan Mountstuart, the main figure in the recently serialised Any Human Heart, although he was born many years before, in the 1880s.
We first meet this actor, good enough to star alternately in an intriguing pairing of Measure for Measure with the London premiere of Miss Julie, in Vienna. He is there seeking help from one of those new-fangled psychoanalysts who sprang up in the wake of Sigmund Freud, an iconic historic character whom the half-Austrian Rief actually manages to bump into as war clouds loom over the Austro-Hungarian Empire.
It is the Great War that begins to define our protagonist as something more dashing than merely an onstage hero. His considerable talents as an actor are brought to the fore in a new profession, after Rief is blackmailed by a pair of British diplomats following some sexual foibles with an irresistibly louche lady-sculptor.
Now Rief, who also happens to be the son of the Henry Irving of his day, is sent back into Europe, this time Switzerland, on a secret mission. This is to discover the name of a British traitor who is sending the Germans enough information about troop movements to lead to mass slaughter of Allies in the First World War trenches.
Taking advantage of his linguistic skills but even more importantly, those of an actor who can disguise himself and chameleon-like become someone else at the drop of a borrowed hat, Rief finds himself embroiled in a series of mysteries. These threaten his life but eventually lead to the satisfaction of solving the crime and a chance to live happily ever after with the actress love of his life.
In Waiting for Sunrise, the early sections in Vienna are pure William Boyd, a classically stylish writer who is on top of the novel form. Later, the plotting reminds one of John le Carré at his best in what becomes a breathless page-turner that is highly likely to end up as either a TV series or film.
This novel also suggests an interesting career opportunity for some resting actors. While most have reluctantly considered clerical work and waiting in restaurants, one wonders whether those with the right inclinations should be looking to the secret service when they next need a filler between engagements?
Reviewer: Philip Fisher