Waitress
Book by Jessie Nelson, music and lyrics by Sara Bareilles, based on the motion picture written by Adrienne Shelly
Adelphi Theatre
–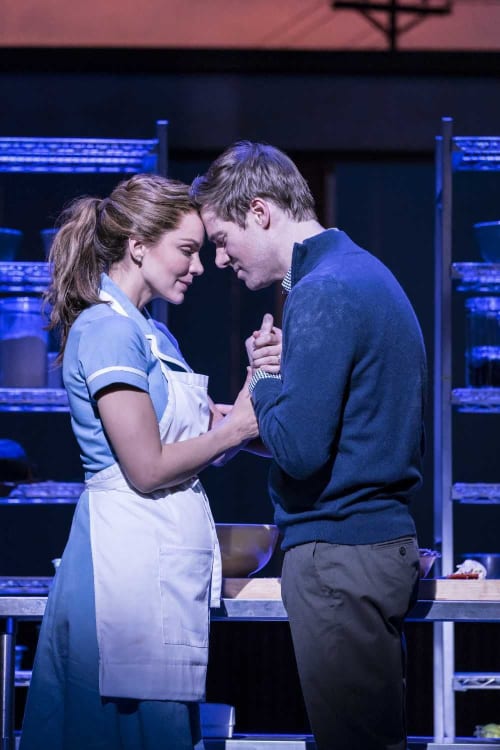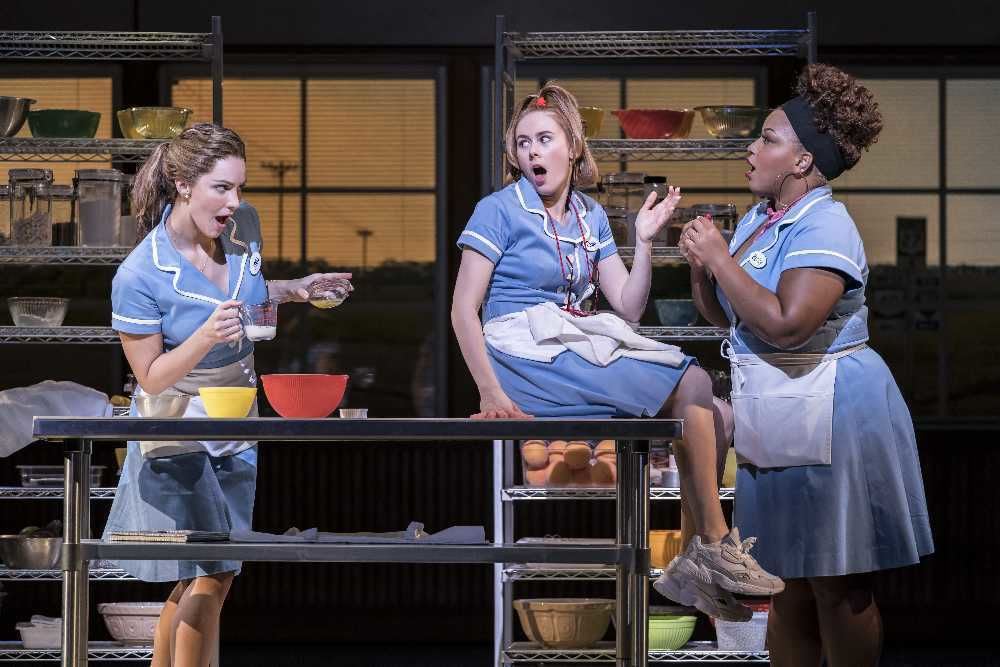 Waitress started life in 2007 as a film that achieved something close to cult status before it was produced as a stage musical by Diane Paulus for her American Repertory Theatre at Harvard University in 2015, successfully transferring to Broadway the following year where it is still going strong.
Oddly, considering that its protagonist Jenna Hunterson is a waitress at Joe's Pie Diner somewhere in the American South, the character played by Katharine McPhee, who has already taken the role on Broadway, is practically a superhero(ine).
In the early stages of a 2½-hour evening, this seems unlikely, given that Jenna has a bad marriage, is bullied by the restaurant manager and treated with apparent disdain by its owner. Coincidentally, all are male and in Jenna's world men are typically lowlife caricatures, although the best of them are merely caricatures.
On the plus side, in addition to waiting tables, every day this plucky lady makes more pies than a typical factory and without exception they are heavenly.
Dramas fall over each other to pile into her life. In no particular order: she becomes pregnant; lazy, bullying husband Earl loses his job; she falls for a dishy, married gynaecologist; her two best friends start relationships on opposite ends of the cliché scale; and the chance to enter a pie-making competition with a prize that could change anyone's life appears out of the blue.
This structure allows Katharine McPhee, who has strong stage presence and winning personality, to get lots of laughs, largely at the expense of the menfolk.
The star receives strong support from Marisha Wallace as loud, sassy Becky, a powerful soul singer who peaks vocally in "I Didn't Plan It", and Laura Baldwin playing shy ugly duckling Dawn. The latter finds love with tax auditor Ogie, played so camply in London by 30 Rock's Jack McBrayer that one fears for the long-term future of their marriage.
Otherwise, the main romantic interest lies with Jenna's two men. Peter Hannah makes Earl into a misogynistic brute to the point where when he announces that if she ever stops loving him, he will kill himself, audience members almost literally scream "do it".
On the other hand, David Hunter's Dr Pomatter is a hunk, desperately attempting to be kooky without ever really convincing.
Unusually for a musical comedy, this leads to an ethical dilemma, not with regard to Earl but regarding the prospect of breaking up two existing marriages in exchange for love.
For the most part, though, this is a relatively lightweight, mildly feminist presentation which strongly suggests that all American men are idiotic, leaving the women doing their best to give their own lives value and keep the world balanced.
The music from popular musician Sara Bareilles is largely country rock, played live on stage by a band that blends into the back of the diner. While there are only a few memorable tunes, "Bad Idea", which closes the first half, is tremendous and a series of other songs highlight the talents of the performers, particularly Katharine McPhee who shines both vocally and with her comic acting skills.
Having done so well on Broadway, the producers must have strong hopes that the London production will endure and, in the era of girl power and gender equality, with this show's storyline and entirely female creative team there is every chance that their confidence will be justified.
Reviewer: Philip Fisher