War Horse
Based on the novel by Michael Morpurgo, adapted by Nick Stafford
National Theatre in association with Handspring Puppet Company
Sunderland Empire
–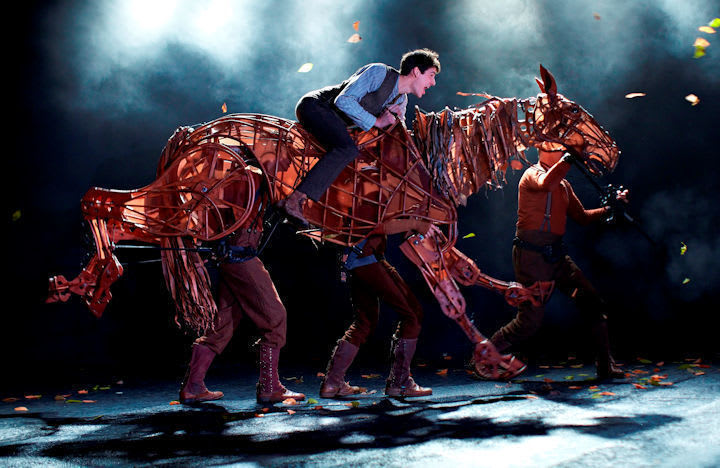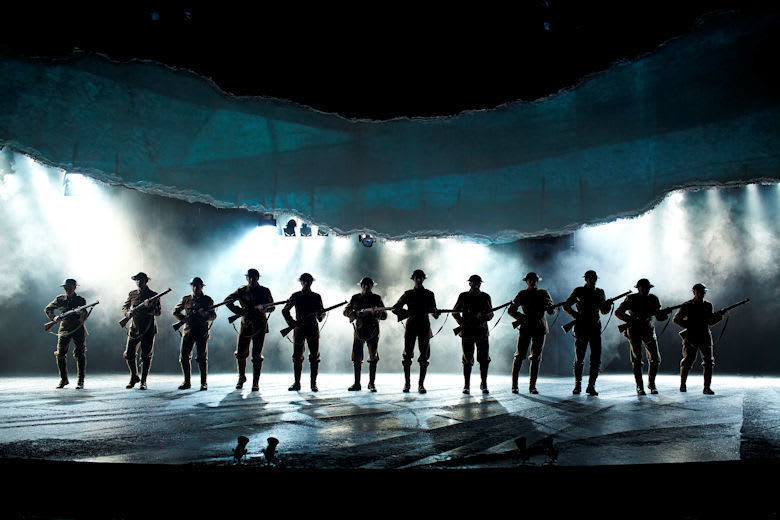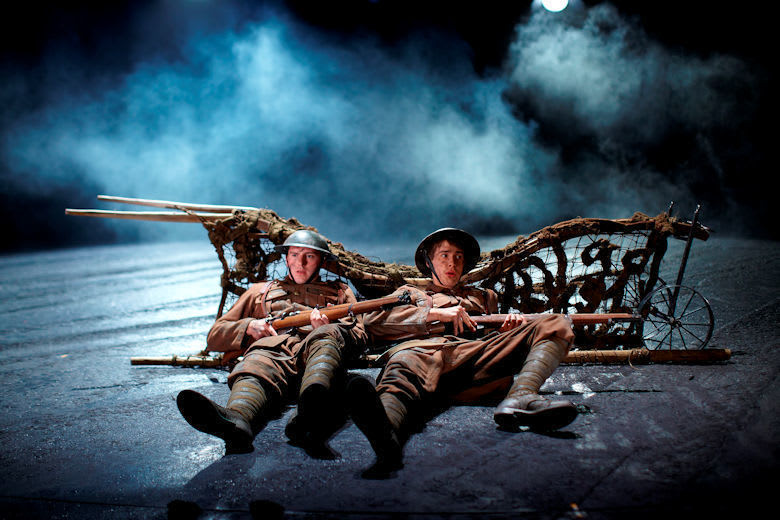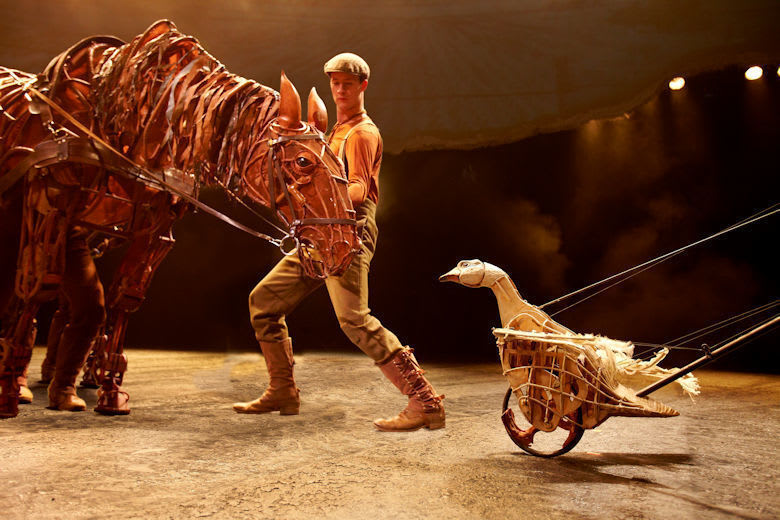 When I reviewed War Horse on its first visit to Sunderland Empire five years ago, I wrote, "War Horse opened at the National in 2007 and is currently playing in the West End. It's been on tour since 2013 and I have no doubt that it will run and run."
I wasn't wrong, but, to be honest, it didn't take much of a talent for prophecy to foresee that!
It has everything going for it: a simple heart-warming story of the love between a boy and Joey, his horse, amidst the horrors of the Great War—there are certainly more than some "tears in the true performing of it"; the message that everyone, British and German alike, are the same beneath the skin; amazingly convincing animal puppets, with the horses, of course, being particularly impressive; music which, while you don't go out humming the tunes, works its way into your head and drives your emotions; and, perhaps most important of all from the point of view of the impression it makes on the audience, the sheer spectacle of it all.
For Aristotle, spectacle may have been the least important ingredient in tragedy, but it certainly isn't for the War Horse audience!
This is, of course, a National Theatre production and it is therefore inevitable that we are going to get first class, totally believable performances—and we most certainly do. It's a huge cast, with 22 actors playing more than 30 parts between them and there is not a weak link anywhere. Of course Scott Miller deserves special mention for his performance as the central character (one of the few who run through the entire play), the young Albert Narracott, and other performances will catch the eye, but really there is so little to choose between them in terms of the quality of their work.
And that is without mentioning the puppet operators who succeed in the difficult task of making themselves invisible so that we see just the animals.
There's a big creative team, too: we have two directors, Marianne Elliott and Tom Morris, both bringing huge experience and expertise to the production; there's a leading designer, Rae Smith, and two puppet designers and fabricators, Basil Jones and Adrian Kohler; there's Paule Constable, one of the UK's most experienced and highly regarded lighting designers, sound design by Christopher Shutt, music by Adrian Sutton and songs by John Tams; Toby Sedgwick is movement director and horse choreographer; and finally there's animation and projection by the wonderful 59 Productions Ltd who contributed so much to the success of Northern Stage's production of Sting's The Last Ship.
It's a massive undertaking and it all works like clockwork, never a hitch or a hiccup that I, at any rate, could see.
There are some moments which stand out: the instant when Joey the foal transforms into Joey the full-grown horse and the sheer assault on the audience by sound, light and movement during the battle scenes. It's little wonder that, at the end, the audience rose as one with the same long-lasting standing ovation that they gave in 2014.
And I still love the goose. It's brilliant—a real character!
Reviewer: Peter Lathan