We Are Brontë
Angus Barr and Sarah Corbett
Publick Transport
VAULT Festival
–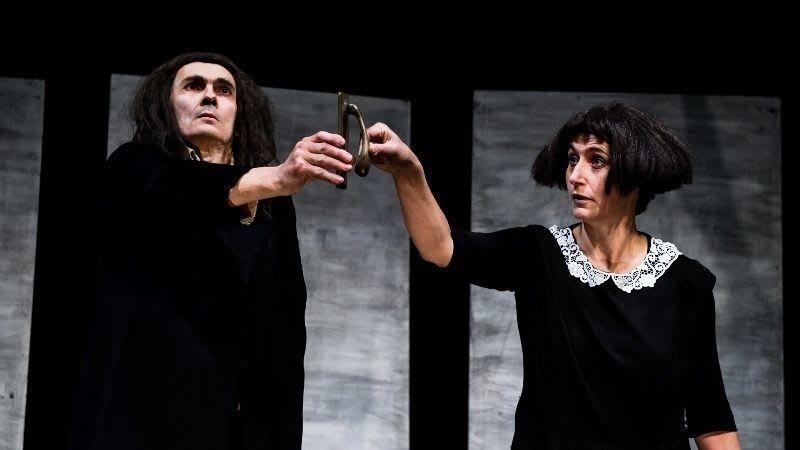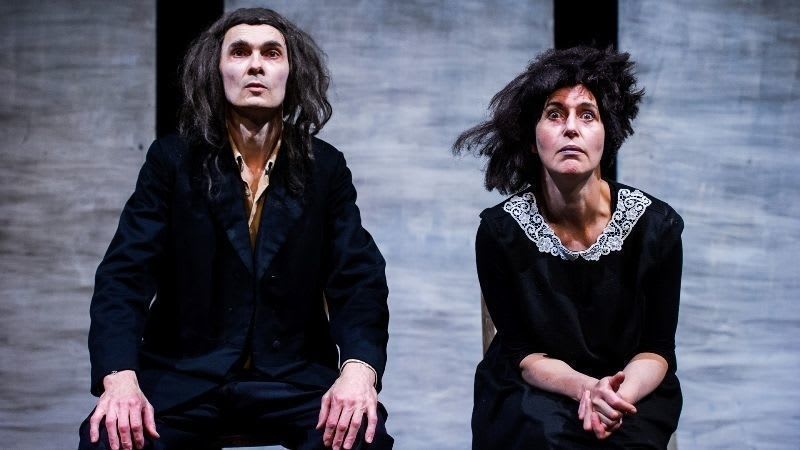 We Are Brontë from Publick Transport is a witty and irreverent look at the life and work of the Brontës.
A short way in, the action stops and to the apparent horror of co–performer, Sarah Corbett, Angus Barr breaks the fourth wall to explain, "we are an amalgam".
Barr stops the action of this largely wordless two–hander more than once to check we, the audience, are following what is going on and picking up on the imagery, boldly going for an excruciatingly funny mid–show Q&A in case we have questions.
And well we might as the action is a collection of scenes illustrating episodes from the works of the writing siblings as well as their real lives, but it is not always clear which.
With such carefully devised movement, as fine as any intricate choreography, and funny minimalist dialogue, the lack of clarity between the Brontës' reality and their fiction becomes paradoxically both unimportant and central to the play's use of the device of checking in with the audience.
Between them Barr and Corbett, using the barest of props, recreate the harsh living conditions of rural Yorkshire, eerie gothic mansions and windswept moors. They are Jane Eyre and Rochester (Barr doing a wonderful air piano), Cathy and Heathcliff, Branwell and his sisters. An amalgam indeed.
The seriousness with which the characters approach their work and deal with prop malfunctions is endearing and the show is self–mocking in some of its imagery: a much abused bird metaphor culminates in Heathcliff being surreally described as cookoo–esque, and the white, gaunt–faced Barr (Rochester) puts on a top hat for his marriage to Corbett's Jane but he achieves a look more akin to a crazed funeral director.
We Are Brontë is engagingly absurd and imaginative; a visual feast, I was unable to take my eyes off Barr and Corbett—I didn't want to miss so much as a wink.
Director Ed Rapley has the knack for knowing how long a vignette or visual gag can be maintained and this hour-long show packs them in.
Corbett has the most mobile and expressive face I have ever seen and the performances of Barr and Corbett are detailed, precise and beautifully comic. This is physical theatre at its most skilfull.
VAULT Festival runs until 5 March.
Reviewer: Sandra Giorgetti