We Are Proud to Present a Presentation About the Herero of Namibia, Formerly Known as Southwest Africa, From the German Sudwestafrika, Between the Years 1884 – 1915
Jackie Sibblies Drury
Bush Theatre
–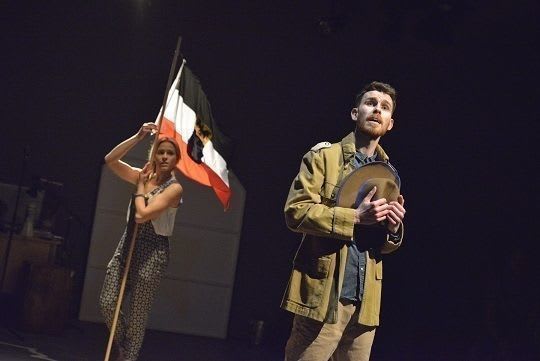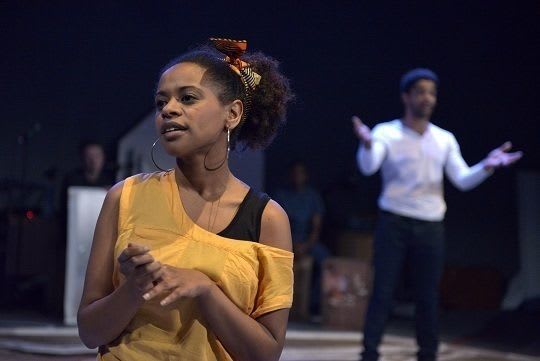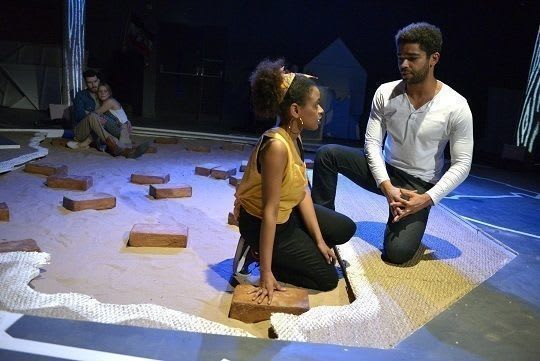 You will instantly either buy into this extreme example of metatheatre or be very bored by it.
Those anticipating a serious exploration of genocide in the country that would eventually become Namibia will be sorely disappointed by this transatlantic import.
They might also find the light-hearted treatment insulting to the memory of those natives who died at the hands of German colonialist invaders.
The Bush has been stripped back to basics, with practically no set and limited props, while even the six actors under the direction of Gbolahan Obisesan have been denuded of names, instead bearing titles like White Woman or Another Black Man.
For 100 minutes, they play at being actors finding motivation and character from limited data.
Someone, possibly Ayesha Antoine playing the dictatorial Black Woman, has decided that this sextet of ego trippers will improvise a play depicting the massacre of the Herero people of Southwest Africa
The first few minutes provide a prologue that summarises all that follows.
From then on, the evening comprises a view of actors bickering and seeking attention without paying much heed to the subject that they are supposed to be illuminating for their audience.
The only hard information that they have to go on is a collection of flowery letters written by German soldiers to their distant wives back home.
Everything else is invented and rarely seems to get beneath the surface of a story that should be heartbreaking.
Reviewer: Philip Fisher