Welcome Home
Will Hudson
Daisy Hale for Willy Hudson Ltd and Soho Theatre
Soho Theatre
–

Listing details and ticket info...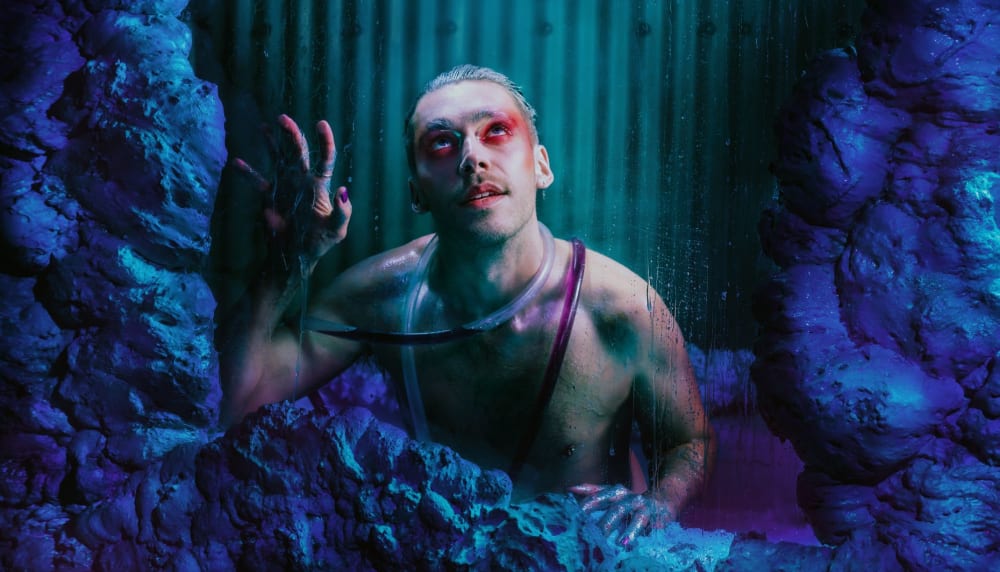 Willy Hudson's story is a familiar one for many gay people. In fact, I myself had a similar experience to a lesser degree as a younger man.
Coming to terms with your own sexuality against the backdrop of a religious society that disagrees with everything you feel can leave some lasting damage. That feeling of shame and guilt because of 'unhealthy' desires and lust towards other men can be hard to shake off. So Welcome Home felt personal, and it will for many others. But that aside, this is also a play about family, relationships, shame and inner strength, so it has a narrative all of us will be able to relate too.
Its beauty is its honesty. Unfortunately, much of that beauty and rawness is lost by the plethora of gimmicks and needless props used throughout the 1 hour 20 play. This is a compelling story that doesn't need the tat used to keep the audience's attention. You have it!
Welcome Home follows on from Willy Hudson's debut play Bottom, which was also performed at the Soho Theatre back in 2018/2019 to critical acclaim. It was a queer coming-of-age story and, like it, this latest show explores some very personal issues with humour, passion and a healthy number of well-known anthems that got the audience rocking in their seats. The strong emotive and provocative declaration at the beginning of the show doesn't really come to much, with the sucker punch not happening until well into the show. Despite that, it's impossible not to feel so much love and concern for the young Willy growing up in this strict religious family.
This is a brave new autobiographical piece that's told with genuine passion and humility, which manages to highlight the damage and vulnerability of a young Willy coping with a relationship break-up and the demons of the past as he moves back home.
This will be a difficult play for some who may be damaged by the subject matter. It's a no-holds-barred reflection of a very sore subject, but Hudson's skill is that he tells it with sensitivity, albeit the twist at the end leaves you with more questions than answers. Maybe that's the point and a prompt for play number three!
Reviewer: Thomas Magill