West Side Story
Music by Leonard Bernstein, lyrics by Stephen Sondheim, book by Arthur Laurents, choreography by Jerome Robbins
ATG
Palace Theatre, Manchester
–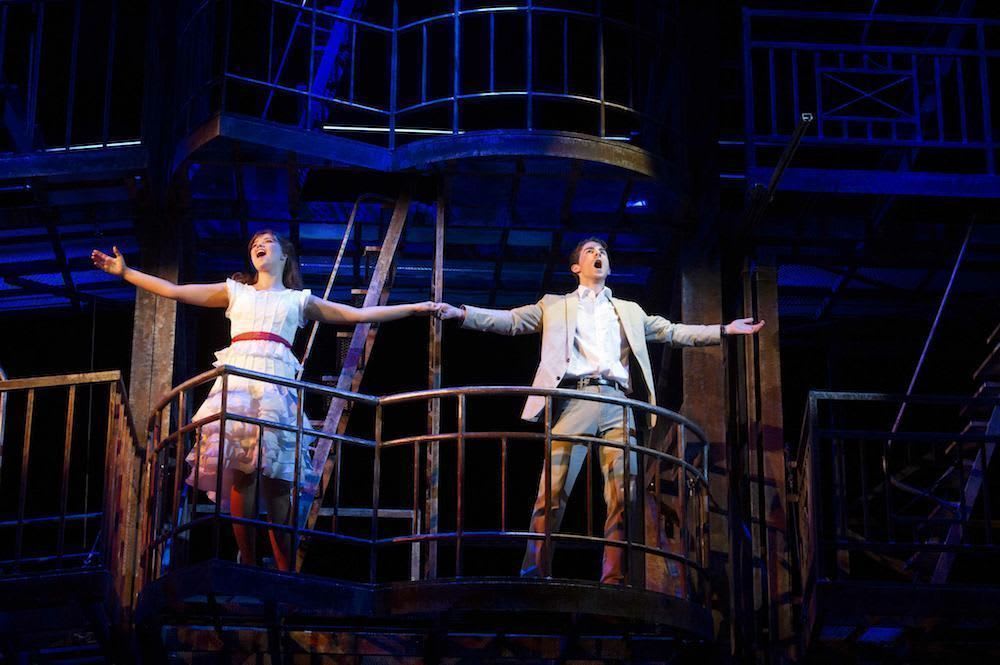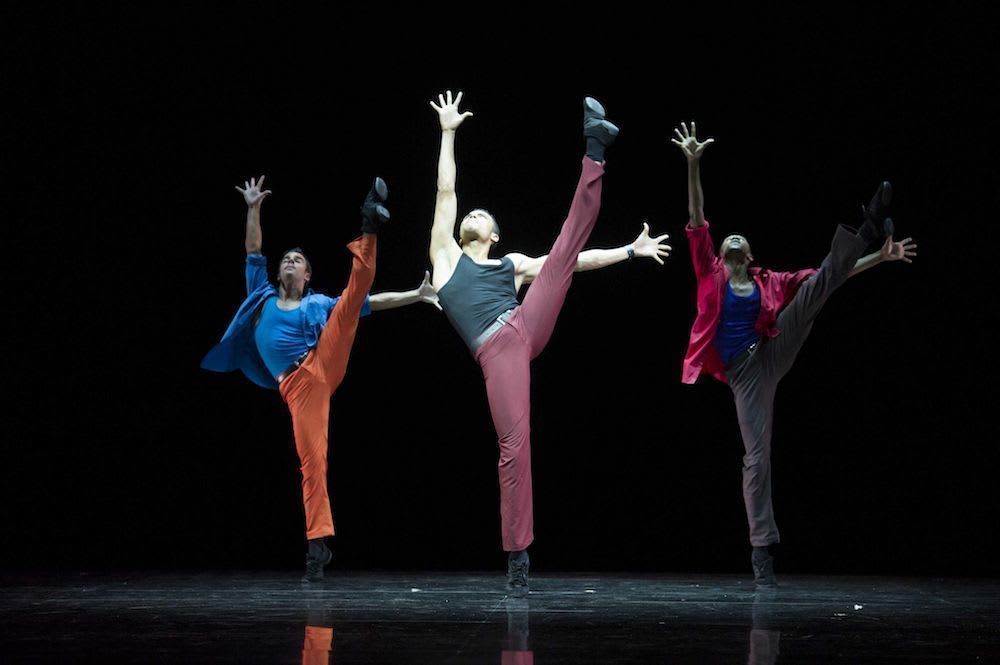 Just to prove that not all Christmas shows have to be bright and cheerful, The Lowry is running the tear-jerker War Horse over the festive period and at the Palace we are offered the tragic tale, based on Shakespeare's Romeo and Juliet, of West Side Story—and both have extended their runs due to popular demand.
Conceived by choreographer Jerome Robbins when it originally opened in 1957, this groundbreaking musical, with a very distinctive score from Leonard Bernstein and lyrics by a young Stephen Sondheim on his first Broadway outing, transforms Shakespeare's warring Montagues and Capulets into rival street gangs in 1950s New York: the Polish-American Jets and the Puerto Rican Sharks.
The basic outline of the plot follows much of Shakespeare's story quite closely, as Jet Tony falls in love with Maria, newly-arrived sister to Shark leader Bernardo who has already been promised in marriage to Chino. If you translate these characters to Romeo, Juliet, Tybalt and Paris and cast Jet leader Riff as Mercutio, it is easy to work out who does what to whom.
Other than the score, quite avant garde for 1950s Broadway but very melodic in parts with some beautiful songs that have stood the test of time, the most memorable element to this show is the choreography, through which much of the story is told. Director Joey McKneely has reproduced Robbins's dance routines for this production, which still look fresh and original compared with most musical theatre even after more than half a century.
This is the same production that came to The Lowry five years ago, but somehow it seems much slicker and much more alive than it did then. The testosterone is flying when the two sides clash, with some really believable young anger in the summer heat of New York. Jason Griffiths as Lieutenant Schrank is despicable in his bitter prejudices but never the pantomime villain. Gang leaders Javier Cid as Bernardo and Jack Wilcox as Riff struggle to keep their men in check.
Louis Maskell is believable as a Tony who has been brought up as a Jet but has now outgrown the gang culture and wants to move on. His love for Maria—a lovely performance from Katie Hall played with wide-eyed naïvety and total commitment—is clear and both have great singing voices. As Bernardo's girlfriend Anita, wiser and wittier than the others, who becomes a crucial turning point in the plot, Djalenga Scott gives another great performance.
West Side Story is never going to have the impact it had in 1957 as it is too familiar to us now, but it's surprising just how modern and radical it still looks against most commercial musicals.
This production is slick and clear with great pace and perfect comic timing on numbers like "Gee, Officer Krupke" and "America". I admit I wasn't too excited when I heart the Palace was bringing this show to Manchester again for Christmas, but it turns out that it is a production well worth seeing.
Reviewer: David Chadderton