Wet House
Paddy Campbell
Live Theatre
Live Theatre, Newcastle
–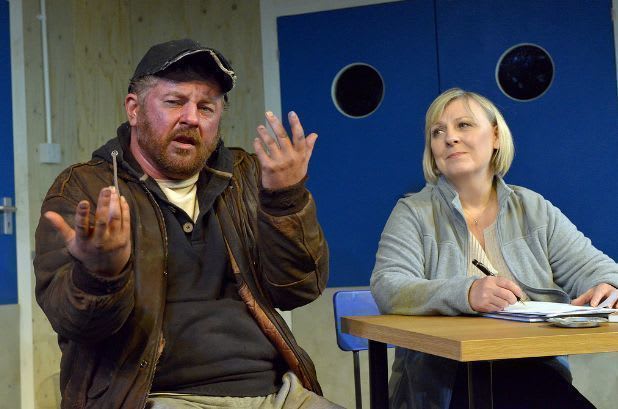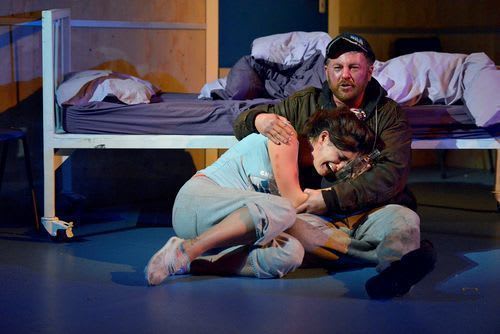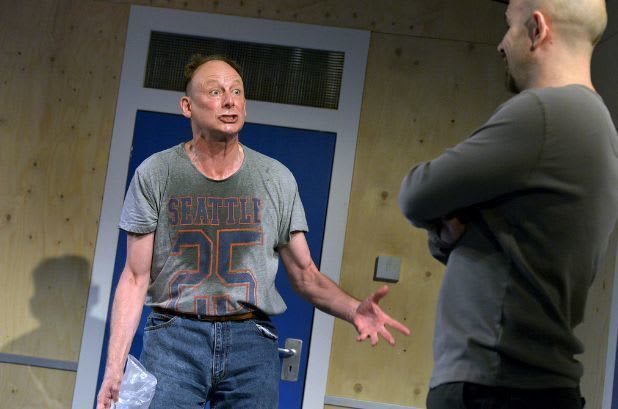 Wet House is brilliant, an example of what theatre can—and should—do, for it takes us into some of the darkest parts of our society and seduces us into empathising with those whom we would prefer to ignore, to shut out of our awareness.
Set in a homeless hostel in Jarrow, a "wet house" where the residents are allowed to drink alcohol on the premises, it introduces us to the inhabitants, both residents and staff.
The structure is simple, a series of scenes depicting events in the hostel over a period of time, focusing on the lives of all the characters, but this simplicity masks the complexity of the emotions which the play excites in the audience.
All the characters are, to a greater or lesser extent, flawed, from the rather weak and easily-led History of Art graduate Andy (Riley Jones), just starting to work at the hostel, to the sadistic ex-para Mike (Chris Connel), an established staff member; from the paedophile Spencer (Simon Roberts) to the drink-sodden tart Kerry (Eva Quinn); from the disgustingly filthy alcoholic Dinger (Joe Caffrey) to the needy, long-established staff member Helen (Jackie Lye); and yet we find ourselves empathising with them all, even though we are often, at the same time, repelled by them.
There are moments of laugh-out-loud humour, of intense sympathy, of disgust, of actual horror, of real fear. But there is also hope, a feeling that all of these lost souls have some chance of redemption—although whether they will actually take these chances is left uncertain. Our emotions are put through the wringer and we emerge at the end, limp as wet clothes admittedly, but with an understanding of and sympathy for people we would ordinarily reject out of hand.
This achievement is all the more remarkable because this is Paddy Campbell's first full-length play. He writes with an assurance which belies this inexperience. He is well served by a superb cast, all of whom are totally believable, effortlessly conveying their characters' subtleties as well as the big emotions, and strong but sensitive direction from Live's artistic director Max Roberts.
This is the play's second outing—it ran at Live last autumn as part of the company's 40th birthday year—and will move to Hull Truck Theatre from 14 to 18 October and then to London's Soho Theatre from 22 October to 16 November.
Reviewer: Peter Lathan