What a Carve Up!
Henry Filloux-Bennett, based on the novel by Jonathan Coe
Barn Theatre, Lawrence Batley Theatre and New Wolsey Theatre
Barn Theatre, Cirencester
–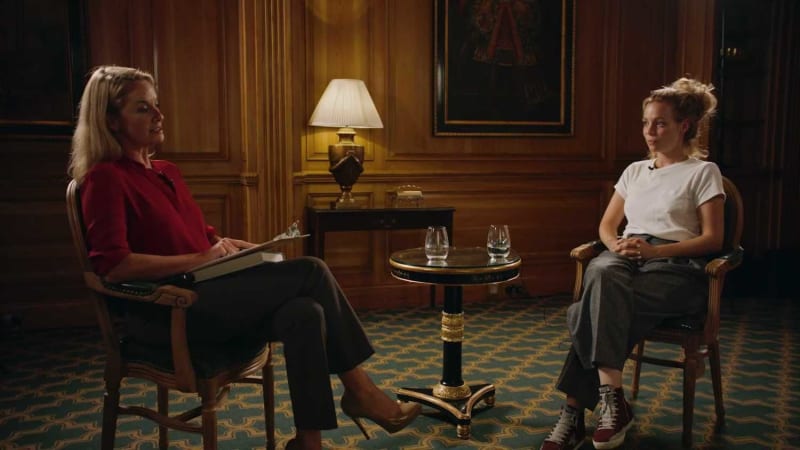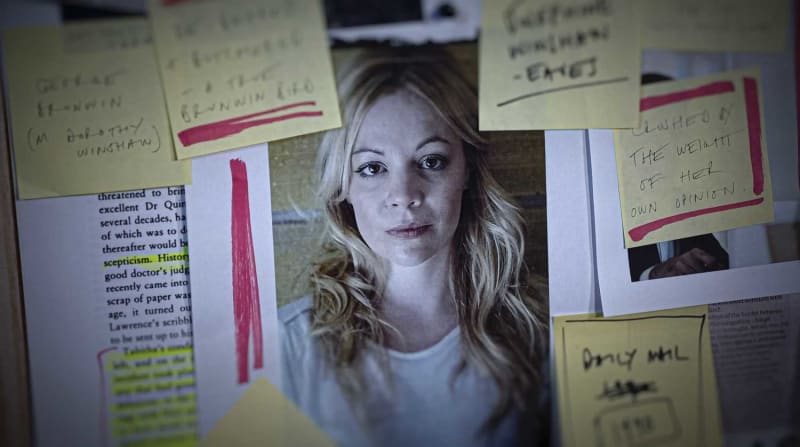 We should all give due credit to the Barn Theatre in Cirencester, which (along with Lawrence Batley Theatre and New Wolsey Theatre) has taken the opportunity of theatre closure to commission this online production and fill it with star names.
Jonathan Coe is a superb and somewhat underrated novelist whose work is always entertaining and regularly gets to the heart of what makes Britain tick.
His most recent novel (though Mr Wilder and Me will be published on bonfire night) Middle England was an instant classic that said more about the impact of Brexit on our country than a dozen campaigning politicians in their self-important pomp.
What a Carve Up!, Coe's pitch perfect dissection of our country in the Thatcher era, has now been adapted for the (online) stage by Henry Filloux-Bennett in a production directed by Tamara Harvey that makes liberal use of found historical film and photographs to create an invented world of wealth, scandal and early deaths.
The 1¾-hour play centres on the Winshaw family who had enjoyed an unparalleled position of power in British society generations recognised in the traditional way, for example by the erection of statues representing slave-owning members of the influential dynasty.
The whodunnit opens with an interview on the "30th anniversary of the night that influence came to an abrupt and tragic end" when, with one exception, the Winshaw family was wiped out.
Intriguingly, the murderer was not a typical psychotic outcast but an award-winning novelist, Michael Owen, portrayed from beyond the grave by Samuel Barnett.
The story is told through the eyes of two children. The impressive Fiona Button's Josephine was the last Winshaw and is interviewed by Tamzin Outhwaite, while Alfred Enoch plays Michael Owen's son, Raymond, who acts as our narrator while detailing the results of his extensive research.
This version has been updated from the 1994 novel, utilising such details as the memory that ruthless politician cousin Henry inculcated his values into a young intern named Dominic Cummings. Coincidentally, "Boris" was apprenticed to neocon Josephine's amoral journalist "Mummy", while the Trumps and Megan Markle also hit the fringes of the story, along with Lady T.
Much of this play is delivered by way of dredged-up recordings from the past, allowing the voices of luminaries including Sir Derek Jacobi, Stephen Fry, Sharon D Clarke, Griff Rhys Jones and Celia Imrie to deliver cameos.
The film version is built up meticulously and involves a great deal of repetition, which sometimes strengthens messages but often does no more than increase the running time and may leave viewers waiting a little impatiently for a change of gear.
Having said that, the underlying plotting is strong, if occasionally tricky to follow, and the political subtext direct and insightful.
Reviewer: Philip Fisher