What I Learned from Johnny Bevan
Luke Wright
Underbelly, Cowgate
–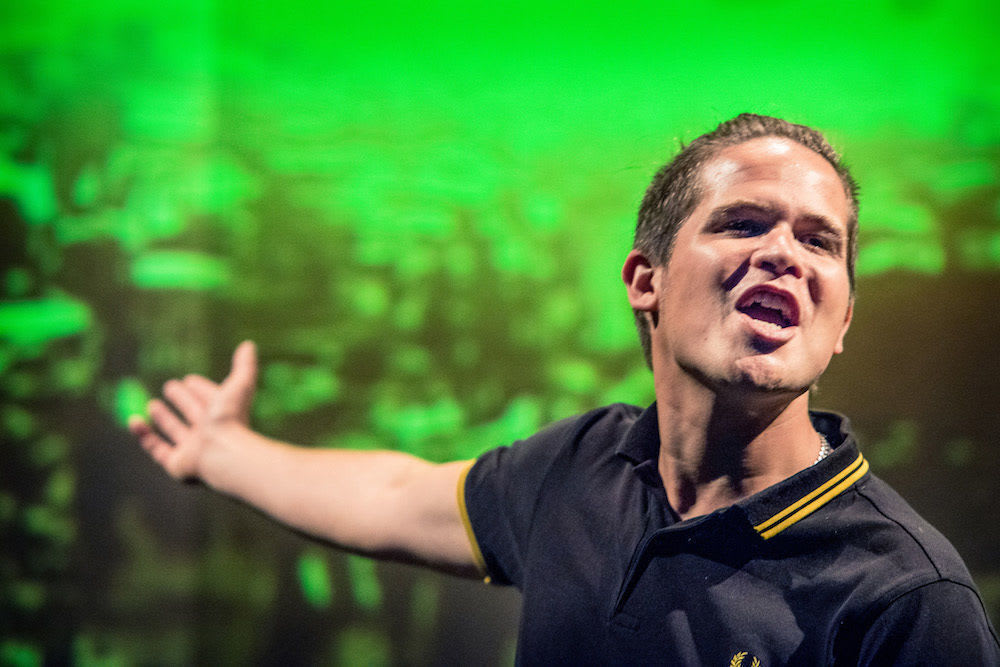 Performance poet Luke Wright's first play appeared briefly at last year's Edinburgh Book Festival "without decor", but Wright shows that a political rant in a cellar in Cowgate can be given more power than would be possible in the polite surroundings of a tent in Charlotte Square.
This solo verse drama begins with a rant about London from the Colchester boy Nick before we are projected into his current universe. He is a broadsheet journalist being escorted to the latest high-class arts festival in a gentrified area of London—but a secret location. His escorts are PR interns Milly and Tilly, of which there are myriad real-life examples currently in this city this month, where even the bar staff speak with RP accents.
However, when they reach Urbania, it shocks Nick back in time to his University days when he was planning to be a real writer of novels, when he met Johnny Bevan.
Bevan is a wonderful creation: a performance poet like Wright and just as politically astute, but with a great working class pride and genuine grievances against the system. It is 1997; Blair is about to storm into government and empower the working classes. They watch the election night just as his former friends watched football matches on the TV, cheering every Tory that fell from power.
20 years on, the New Labour dream has gone sour; Nick has lost touch with Johnny. But then Johnny is found, ranting on Facebook, his capitalised posts taking "increasingly a nationalistic bent". The confrontation happens. What has Johnny become, living in a squat and ranting on social media? The man who was going to lead them to a new Utopia. But then what has become of Nick, the budding novelist, now writing up press releases and going on press jaunts?
The real genius of the character of Johnny Bevan (would he vote UKIP? He doesn't know, but at least they address the working classes, he says) is that he is not the caricature of the UKIP / Brexit voter, but an intelligent, politically astute man. As Wright delivers the final impassioned rant as Johnny, it has a chilling tone that Nick can only dismiss, not argue against.
Dressed in '90s Fred Perry top, tight black jeans and elasticated brown boots against comic-book-style slides on a screen in monochrome pen and wash, Wright gives an electrifying performance of a politically incisive and intelligent response to the current political climate.
Reviewer: David Chadderton