What the Constitution Means to Me
Heidi Schreck
Amazon Prime Video
Released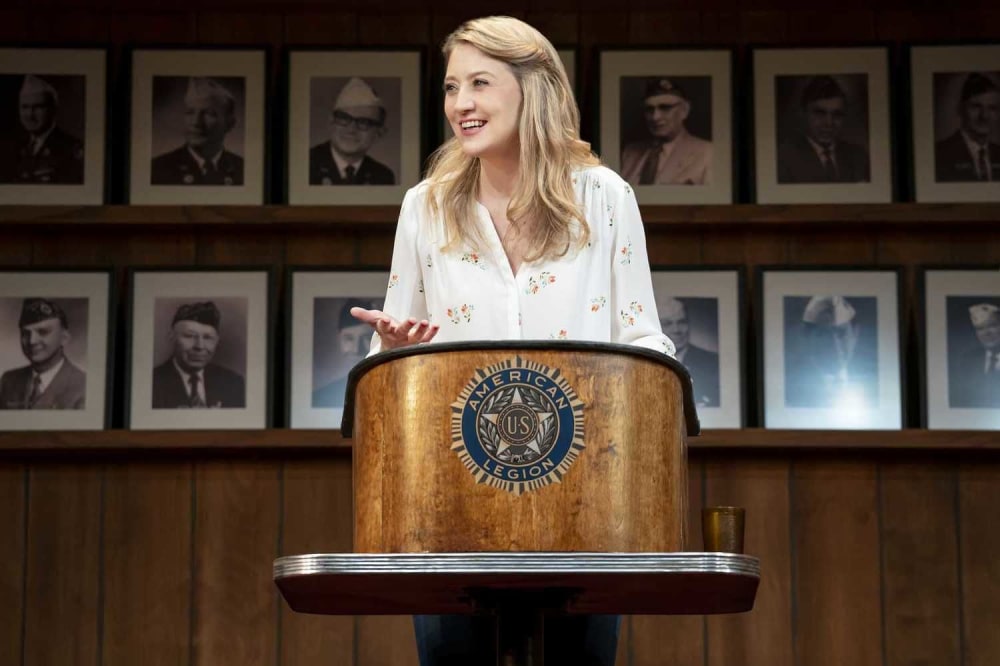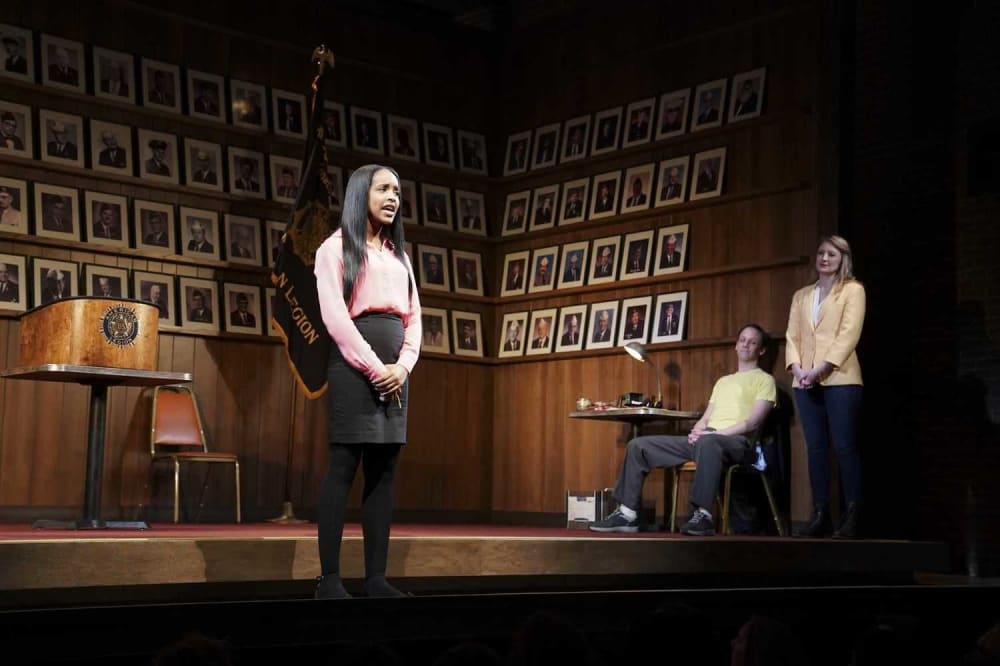 What the Constitution Means to Me was an unlikely Broadway hit written by and starring Heidi Schreck.
At a time when most popular shows on the Great White Way are musicals, revivals, star vehicles or any combination of the three, a highly personal show about American politics seemed a long-shot to buck that trend but eventually became a cult and received various awards and was nominated for the Pulitzer Prize.
What started out as a presentation to small groups of friends a decade ago actually harks back further to when 15-year-old Heidi from a conservative town in Washington State funded her college education with a prize-winning speech on the topic that toured the country. More recently, given the state of the USA today, the bravura 100-minute polemic became a hot Broadway ticket, spawning this new incarnation as an Amazon Prime Video production recorded last year in front of a live audience at the Helen Hayes Theatre.
In the opening seconds, Miss Schreck sets out her stall, outlining the rise and rise of her impassioned drama that has been performed "during presidential elections, supreme court hearings, marches and protests". What sounds like a very dry subject is anything but thanks to a consummate, extroverted performer who is as happy to talk about her own abortion experience when just out of college as the rights of minorities and disadvantaged in her country.
A change of mood and tempo comes as the conversation moves to the equal protection clause (in the 14th amendment to the constitution) which became the heart of the civil rights movement. While it might be suggested that much of the ensuing material has a feminist slant, it would be better to describe it as humane, for example in her tearful defence of women who were attacked and murdered by their male partners, the perpetrators to all intents and purposes defended by the Supreme Court's interpretation of the constitution.
The evening is also peppered with stories of abuse within her own family, which shine a light on so much that is wrong in today's modern, patriarchal societies, even if things have improved to an extent in the last half century as constitutional rights were asserted and interpreted more liberally although, as we read in the papers every day at the moment, that might be about to change. Sadly, there is also an inspiring recording containing pearls of wisdom from Ruth Bader Ginsburg, a role model whose recent passing has done so much to throw the constitution into the spotlight.
A show that would have seemed urgent and topical at any time, becomes far more so when released within three weeks of an election, in the run up to which the nature of the American constitution has been under the spotlight as never before. Not only is a controversial new Supreme Court justice being forced on the nation but other laws and rights are threatened by the combined efforts of a pandemic and a renegade leader. To add to the fun, his position is threatened with early removal by the imposition of the 25th Amendment to the American Constitution.
What might have been an intense monologue is lightened as Heidi Schreck is joined on stage by her friend Mike Iveson. He initially acts as an American Legion MC but then transforms into his own gay persona, briefly relating complementary tales from his own experience.
There is also a guest appearance from a confident and terrifyingly eloquent 14-year-old named Rosdely Ciprian. She is clearly keen to inherit the mantle of Heidi Schreck and happy to debate toe-to-toe with her inspiration on the proposition that the American Constitution should be abolished in what is indisputably a high-powered evening's highlight.
While What the Constitution Means to Me will have particular resonance for those raised or residing in the United States, it is also compelling viewing for those in the United Kingdom where we have no constitution but arguably might benefit from the introduction of a structure delineating the rights of citizens.
This powerful and sometimes shouty piece of theatre is a bold indictment of the USA today and, as such, will shock but also act as a reminder of how the country should be, if its constitution is allowed to operate on a fair basis.
Reviewer: Philip Fisher