what you are now
Sam Chanse
Ensemble Studio Theatre and The Civilians
Ensemble Studio Theatre, New York
–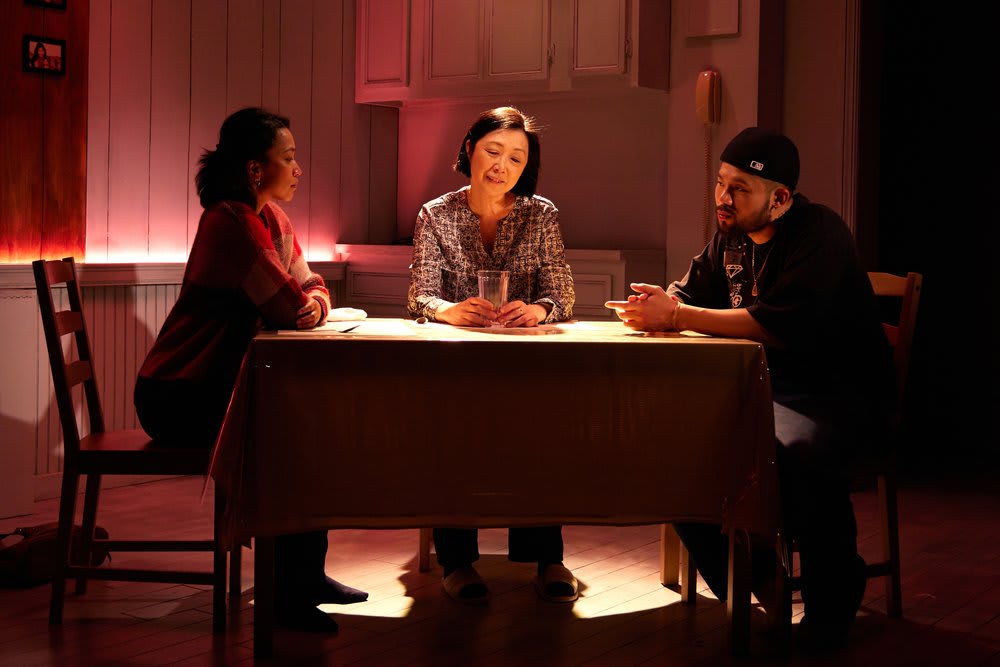 This 90-minute-long drama, set in the Cambodian-American community, was such a success when it played at Ensemble Studio Theatre's home off-off-Broadway in New York's Hell's Kitchen that the producers have opened it up to the world free of charge.
In the early stages, the protagonist is Pisay Pao's Pia, a neuroscientist trying to build a career at the same time as coming to terms with a series of relationships that are never easy.
Her mother Chantrea, played by Sonnie Brown, takes centre stage later. She was widowed and then evacuated from Cambodia during the Khmer Rouge atrocities in 1975, eventually relocating in Lowell, Massachusetts. Unsurprisingly, she feels unable to articulate or even face the past.
Whilst an undergraduate, responsible Pia finds herself acting as a kind of surrogate matriarch at the same time as looking after and protecting her feckless elder brother Darany, portrayed by Robert Lee Leng.
The family is close-knit to the point of being claustrophobic but the younger generation find outlets via romantic attachments.
Pia becomes as close as she will allow to Curran Connor as a co-worker, Evan, while shortly before losing his job selling doughnuts, Darany meets well-meaning Irish-Cambodian Siobhan, Emma Kikue.
The action jumps between that period and events a decade later, after the family's world has been turned upside down due to an unfortunate combination of circumstances, which lead to an event that will feel all too familiar to British viewers today. It would spoil the impact to reveal what happens at the hour-mark.
The science and the personal traumas interact, since Pia is researching the ways in which the mind can be selectively persuaded to forget or at least accept terrible experiences.
In the fullness of time, this might offer an opportunity through which her mother can escape the past and begin a new life, albeit several decades too late, but we are asked whether it will ever be better than a talking cure.
While the plotting can be mildly contrived, that seems fully justified by a highly intelligent play that uses science to explore history and humanity.
The production is directed with great concentration on nuance by The Civilians' Artistic Director Steve Cosson and graced by excellent performances by all of the central members of the cast.
Reviewer: Philip Fisher