When the Boat Comes In
Peter Mitchell, adapted from James Mitchell's TV series
The Customs House
The Customs House, South Shields
–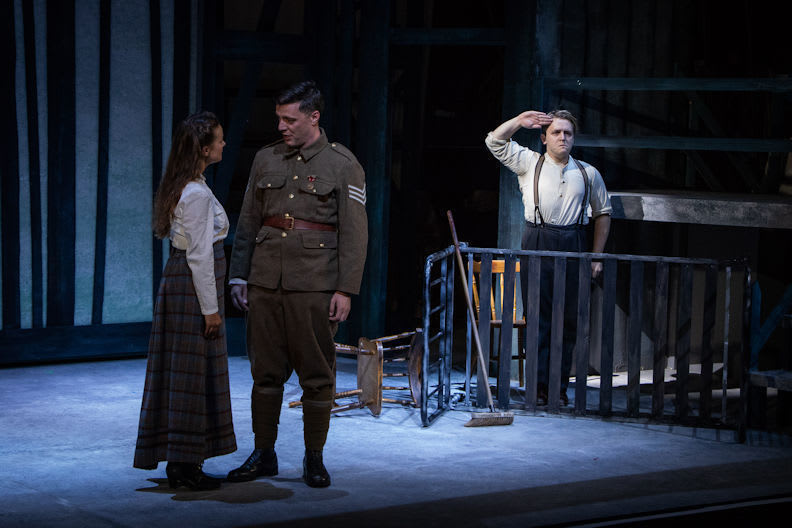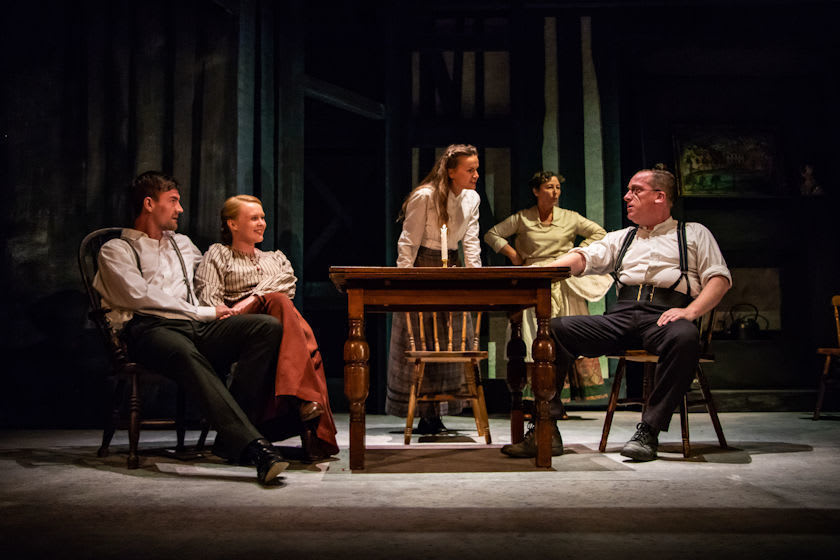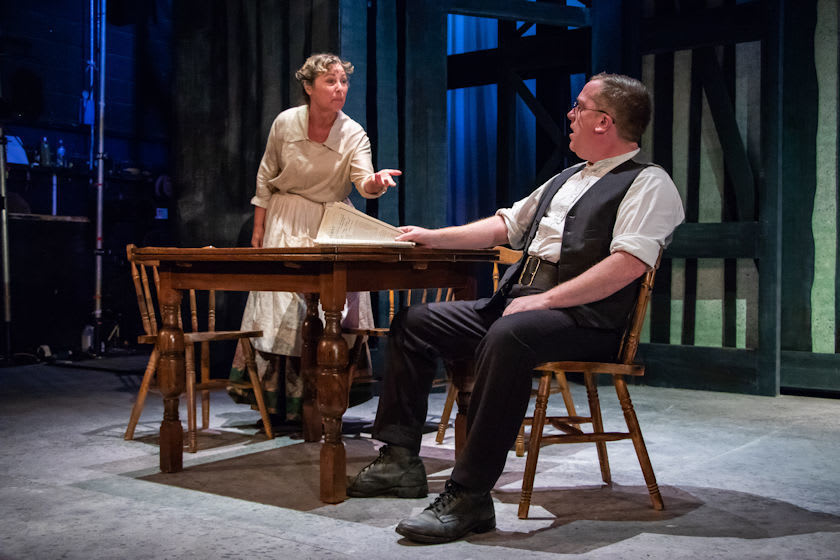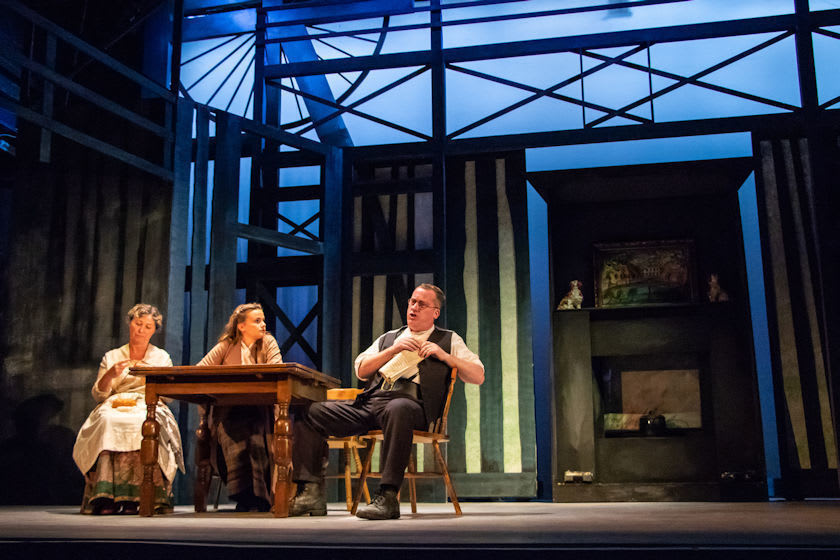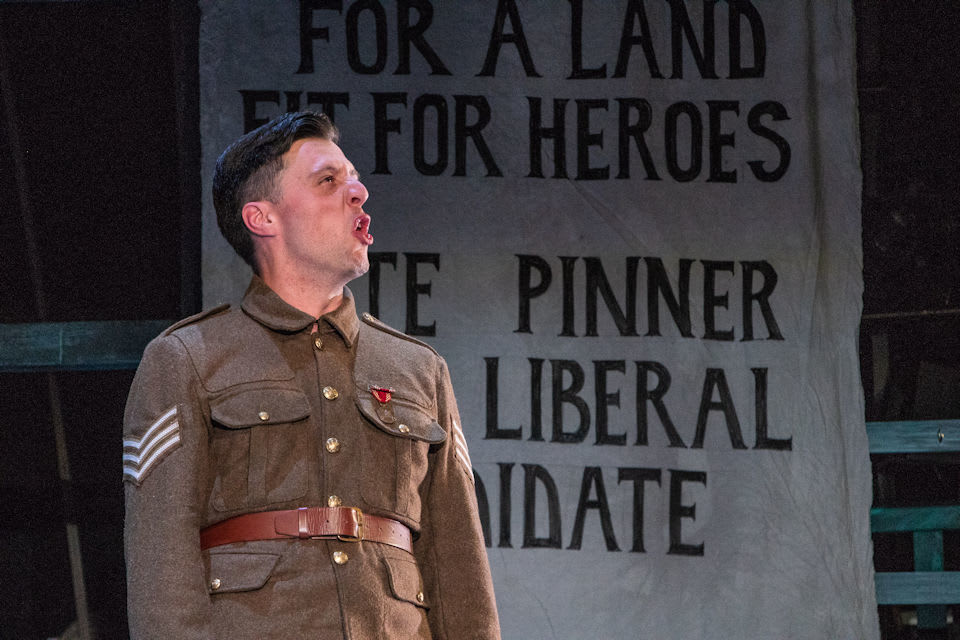 When the Boat Comes In, which ran for four series on BBC TV from January 1976 to April 1981, is generally regarded as a TV classic, but for North Easterners it is much more than that; it is iconic, the first major TV drama to be set in the region.
Series 1 (8 January to 1 April 1976) consisted of 13 x 50 minute episodes and it is on this series that this stage version is based. But how on earth is it possible to condense about ten hours of TV into just over two hours (including interval) of stage performance time?
The answer, of course, is that it isn't. What Peter Mitchell has done is to take one storyline—the relationship of Jack Ford and Jessie Seaton—which runs through the first six episodes, focusing purely on those written by his father, James Mitchell, and omitting one by Tom Hadaway and one by Alex Glasgow, which means the play is made up of episodes 1, 3, a bit of 4, and 6.
(Incidentally—although totally irrelevant to this review—Glasgow wrote three episodes in this series and Sid Chaplin two.)
However it isn't a love story; that's really just the hook on which to hang the play. As in the series itself, the focus is firmly on Jack Ford and it is through what happens to him and, more particularly, what he does that we see life in Gallowshields (a thinly disguised South Shields) just after the Great War. It does mean that the various TV plotlines are here reduced to sub-plots, some of which (for example, the story of shell-shocked ex-soldier Will Scrimgour or Jessie's sister-in-law Mary's TB) are condensed to just a few minutes.
It needs strong performances to keep the audience up to speed with what is happening and bring the many—often curtailed—threads to satisfactory life, and this production has an excellent cast.
Jamie Brown, who is rarely out of work at the moment—the leading man of choice, it would seem!—really does dominate the stage as Jack Ford and, as Jessie, Alice Stokoe provides the perfect foil for him. For all her intelligence, her training as a teacher, her political savvy and her love for him, she is no match for his amorality and egocentricity. And Stokoe really does embody this.
Steve Byron (Bill Seaton) and Janine Birkett (whose impressive array of credits confirms her as one of the region's most experienced actresses) as Bella Seaton, establish a strong sense of family and of period from the very beginning.
They are supported by a fine cast, including Charlie Richmond (Matt Headley), who returns to the Customs House after an absence of almost four weeks(!), having played in the venue's last production, My Uncle Freddie, along with Matthew Howdon (Tom Seaton, Arthur Ashton, Simkin), Anna Bolton (Dolly Mather), Sarah Balfour (Mary, Mrs Scrimgour) and Luke Maddison in four very different roles, including the shell-shocked Will Scrimgour.
The frequent changes of location require a flexible and versatile set, which is exactly what designer Alison Ashton provides. There's a suggestion of the pit and the shipyard in the permanent structure along the back; there's a second level which serves as another room, a hustings platform and a pit cage; there's plenty of furniture (from tables and chairs to hospital bed) and, behind and to the side, the working area of a stage. We can see a props table and the hemp (rope) lines which suspend the lighting bars above the stage, providing, should we become emotionally over-involved, a kind of Brechtian alienation, a reminder that this is theatre.
The smooth movement on and off of the furniture and the adjustment of the moveable parts of the set (not too fast and not too slow) are well choreographed by movement director Malcolm Shields, whose credits include work with the Citizens Theatre in Glasgow, the Traverse and the Royal Lyceum in Edinburgh, Horsecross Arts in Perth, the National Theatre of Scotland and Communicado, one of Scotland's longest established theatre companies.
The very experienced creative team also comprises Nick John Williams (sound), Kev Tweedy (lighting) and Ellie Papworth (stage manager).
Katy Weir directs with sensitivity and the deeply moving final scene, which in a purely naturalistic production would not work, bringing together, as it does, two incidents separated in time, really hits home because theatricality (in the very best sense; Brecht anyone?) opens the mind and the emotions so much more than naturalism ever can.
I ended my review of My Uncle Freddie with this: "this small theatre on the banks of the Tyne is punching well above its weight!" This production reinforces that.
There were three more series. Watch this space!
Reviewer: Peter Lathan