When We Have Sufficiently Tortured Each Other: 12 Variations on Samuel Richardson's Pamela
Martin Crimp
National Theatre
Dorfman Theatre (National Theatre)
–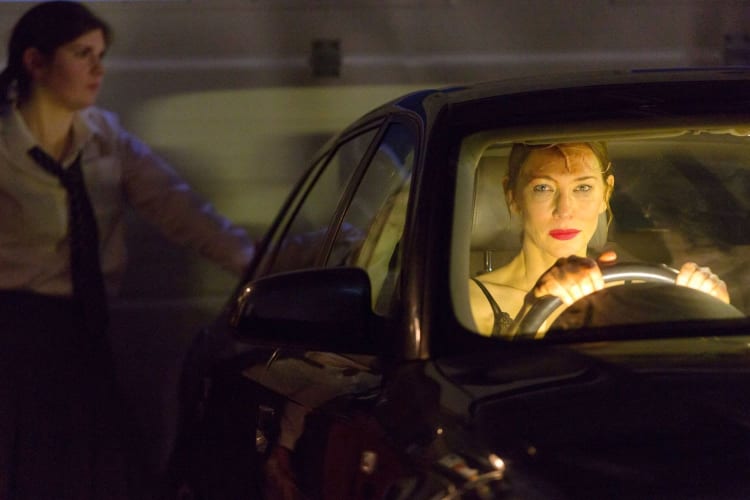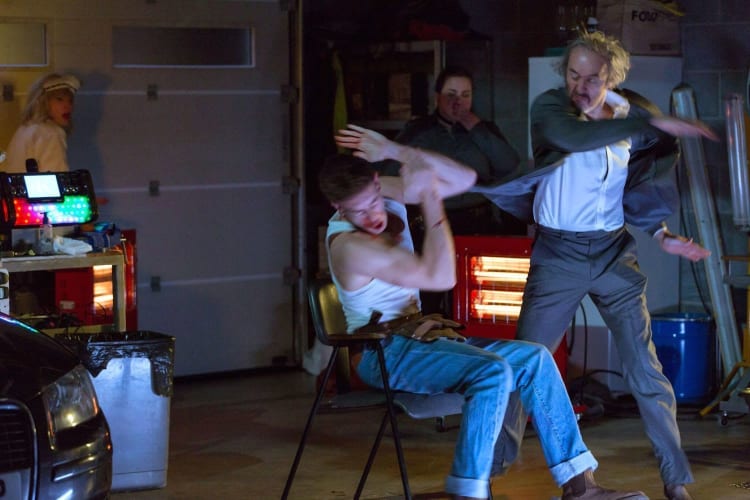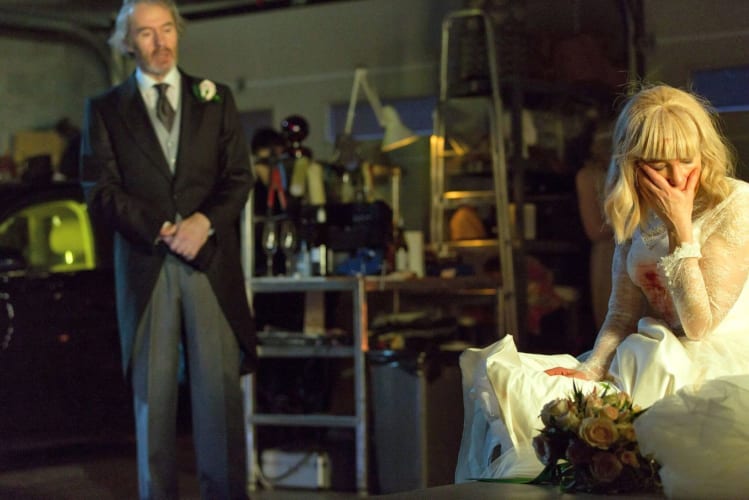 The National Theatre ensured that this new play from Martin Crimp would get maximum publicity by not only casting the incomparable Australian screen star Cate Blanchett but also controversially selling all tickets by way of ballot.
Those lucky enough to come up trumps will experience one of those unusual, post-modern theatrical presentations that play with viewers' minds both in the text and the staging. That is partly down to the script but also what seems to be a collaborative creative process involving Crimp and his current director of choice, Katie Mitchell.
As so often with this director, the writing and the visuals are in constant conflict. The evening is staged in a locked double garage designed by Vicki Mortimer complete with an upmarket Audi and a mini light show, not to mention four supernumeraries, who are constantly present but make only occasional forays into the action.
The spotlight remains firmly on two actors. Miss Blanchett plays Woman, largely acting out a modern version of Samuel Richardson's titular servant from the 600-page epistolary novel first published in 1740. Opposite her is Stephen Dillane taking the role of Man, Mr B in the novel, who seeks to establish his mastery over the teenage servant girl using a variety of bullying, sexual acts.
This might sound simple enough and in principle it is, allowing for Martin Crimp's muscular modern language and sensibilities.
Twists are added by periodically allowing the actors to swap characters (not to mention costumes and wigs) in a gender-bending attempt to make viewers consider typical stereotyping from a number of angles and in greater depth.
Gender may be the main topic on display, along with sexuality (including homosexuality thanks to the appearance and behaviour of Jessica Gunning as Mrs Jewkes), but the relationship between wealth and poverty, the consequence of physical appearance in an age when it can be paramount and the challenges faced by masculinity at a time when it is constantly under threat also play their part.
Riffs on these themes make up the bulk of a two-hour presentation without an interval. There are also a number of attempts to subvert theatrical norms, some of which may conceivably have been unintended.
For example, at various points in the evening, Stephen Dillane gives the impression of struggling desperately to remember his lines, although this appears to have been a carefully scripted attempt to leave audience members squirming and panicking in sympathy.
Slightly more questionable was the apparently quite serious head injury to Craig Miller playing Ross, after his character was unmercifully beaten across the side of the car by Man.
This modern take on Pamela is a challenging and, at times, thought-provoking piece of theatrical invention that can sometimes seem too clever for its own good.
At the end of the day, viewers of this difficult, sometimes gruesome, impressionistic play may struggle for meaning but are likely to go away with a very positive impression of Cate Blanchett's stage skills and, as long as they accepted everything is scripted, the versatility that Stephen Dillane shows, veering from overbearing to quivering and back again on several occasions.
Reviewer: Philip Fisher