When We Were Women
Sharman Macdonald
Snapdragon Productions
Orange Tree, Richmond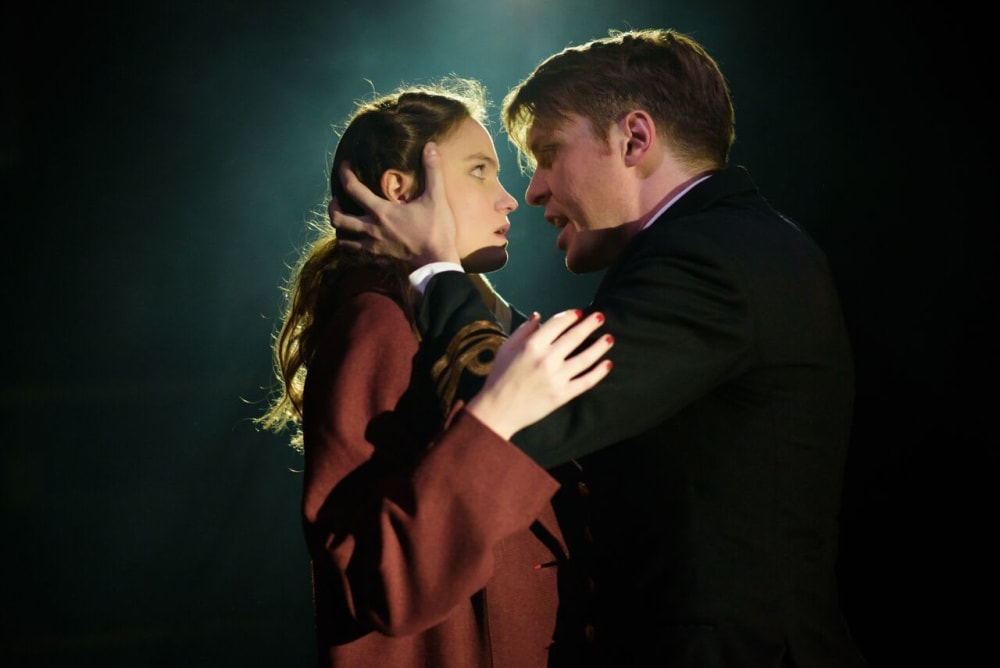 Without giving away a key plot twist that is not made clear until after the interval in this torrid 2¼-hour drama, it is difficult to explore the emotional stresses of Sharman Macdonald's historical piece fully.
However, to reveal it would be too much of a spoiler for anyone planning to book in for a play that was originally seen in the National's Cottesloe Theatre 27 years ago.
When We Were Women runs along two main timelines, regularly dipping between them with rapidity thanks to fluid scene changes.
We are first introduced to Abigail Lawrie making a confident stage debut in the role of the protagonist, Isla, in 1944 at a time when she is with child at her parental home in Glasgow. What she appears to be missing is a husband.
She does though enjoy, or possibly more accurately endure, a trying home life with a cantankerous mother played with relish by Lorraine Pilkington and Steve Nicolson as a loving but drunken father.
Flashback a year to the flirty young woman's meeting with Mark Edel-Hunt's Mackenzie, a charming naval officer who carries on a regular, impassioned dialogue with his maker when he is not wooing the lady.
Some bold chatter on both sides soon develops into something considerably warmer so that in no time Mac proposes and is accepted.
The evening continues to move backwards and forwards from the developing relationship between the young lovers to the aftermath with her parents preparing for the birth of Isla's son.
Uncertainty is introduced in scenes showing the increasingly odd ravings of Mac not only directed towards the Lord but also a woman named Cath. This all seems even stranger given that he seems far less partial to a drink than father-in-law, thus begging questions about his sanity.
The secret plot twist explains much of the mystery but seems a very far-fetched contrivance on the part of the playwright to turn a run-of-the-mill drama about a troubled wartime marriage into something more novel.
While this play provides a view of a working-class family struggling to cope with problems caused by an untoward husband/son-in-law in wartime Scotland, the issues that it raises are hardly new.
As a result, despite the best efforts of the actors under director Eleanor Rhode, there is little fresh about a work that is too static for an in-the-round production with a central premise that may struggle to convince.
Reviewer: Philip Fisher