While the Sun Shines
Terence Rattigan
Orange Tree Theatre
Orange Tree Theatre
–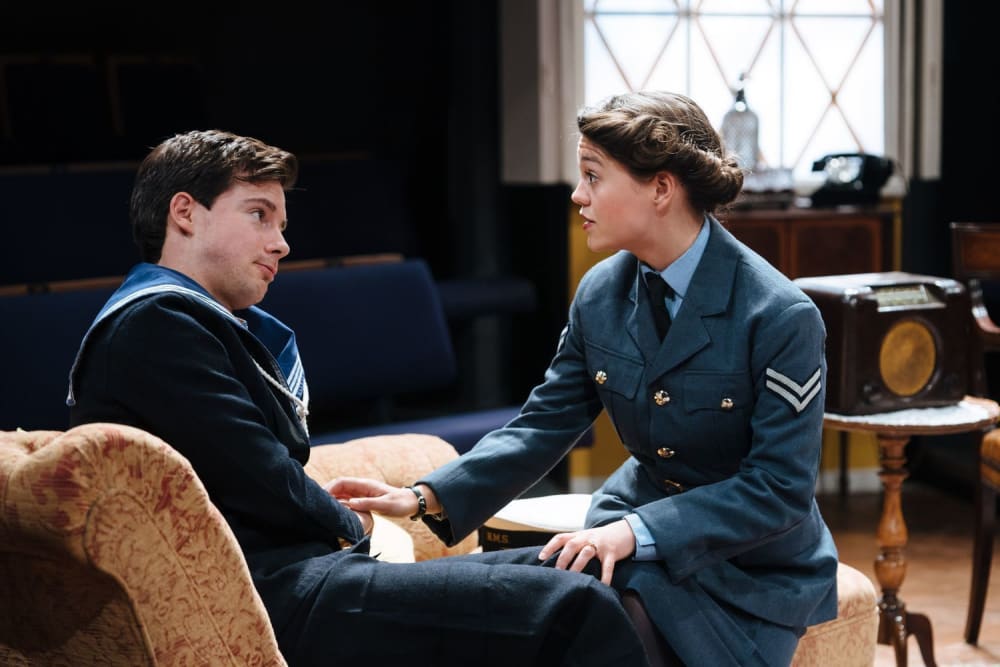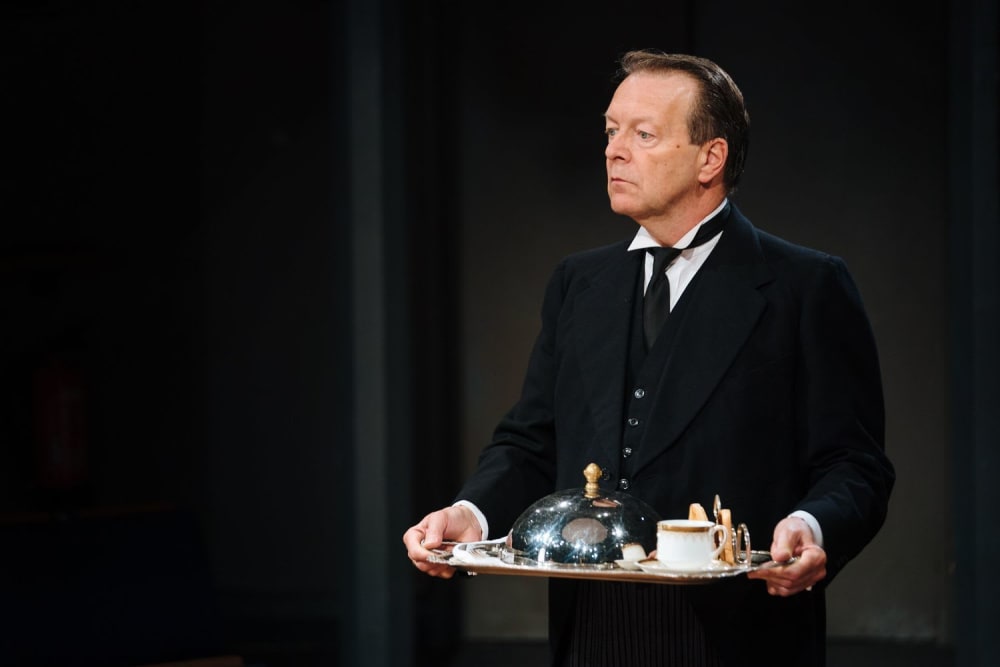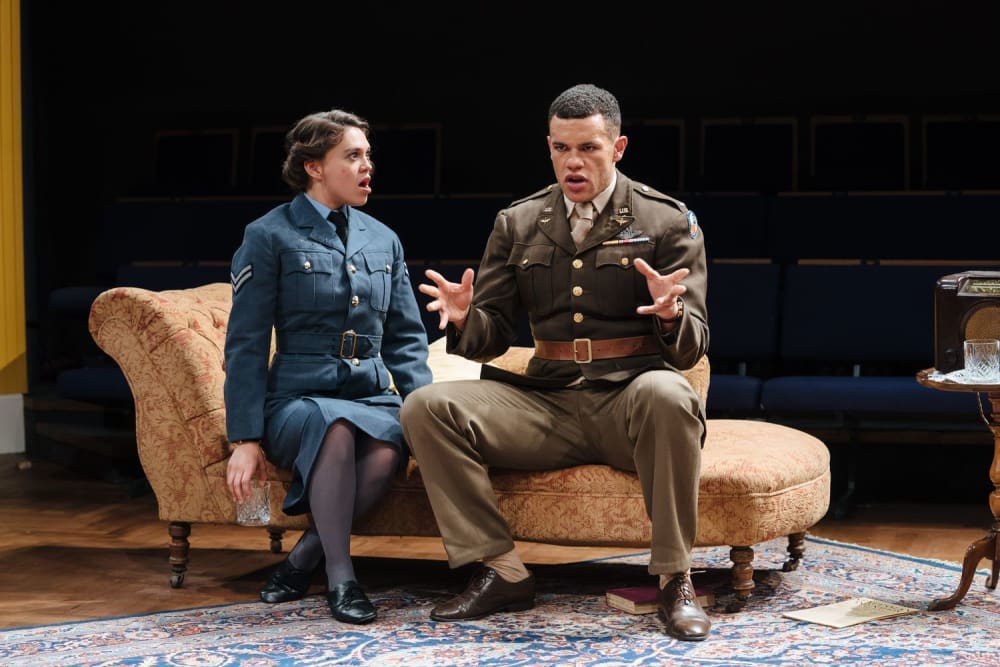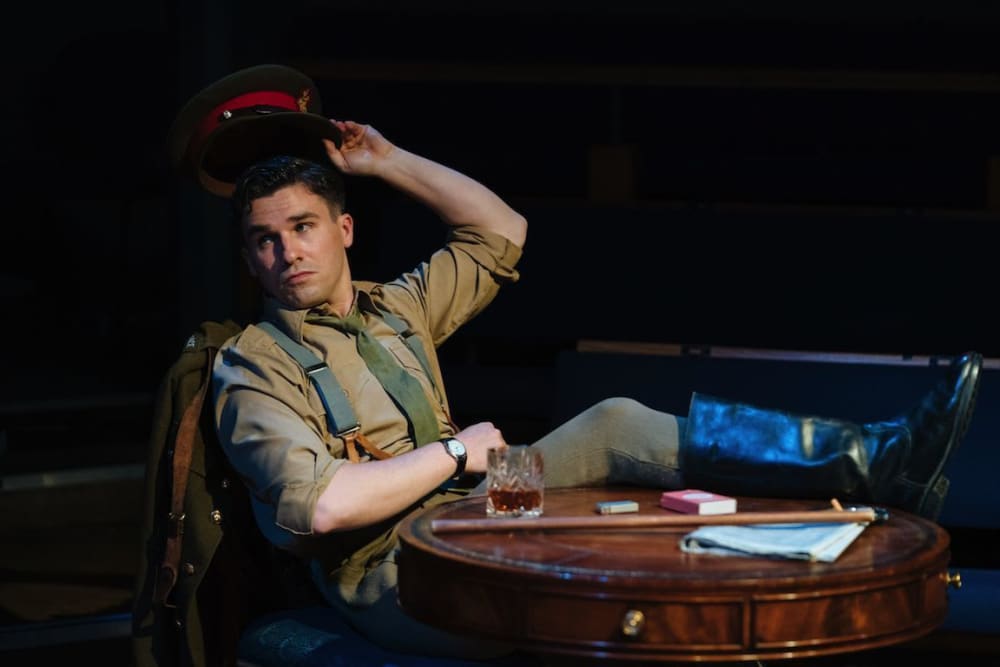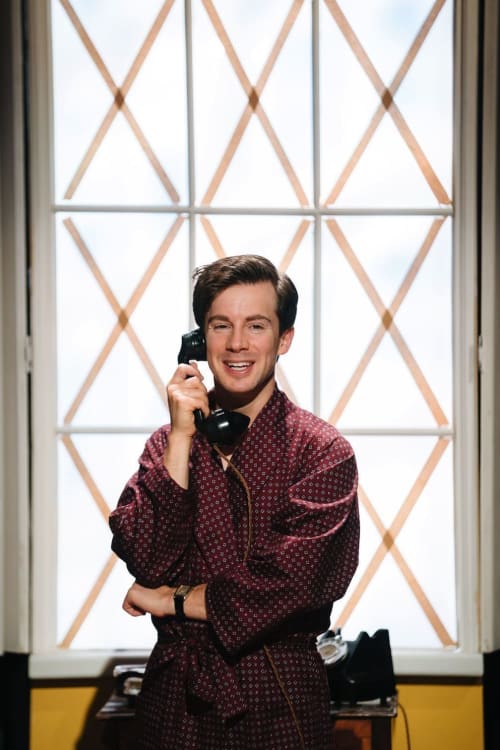 What don't they write plays like this any more? I don't mean plays with three acts and two intervals as they used to be—and this production preserves the old format (good for the bar trade)—but beautifully crafted and packed with light-hearted laughter.
Rattigan's 1943 play is set in London at that time so puts its characters into international uniform but is a frivolous piece compared with its forerunner Flare Path, which was still playing at the Apollo when it opened next door at the Globe (now the Gielgud).
West End audiences in the first half of the twentieth century liked seeing their betters on stage and here we get a play about landed aristocrats set in an Albany drawing room but, though American and French allied soldiers are conventionally characterised, these aren't just stereotypes. Rattigan, with some help from an excellent cast and Paul Miller's lively production, makes them real people.
It opens the night before the Earl of Harpenden is to marry the Duke of Ayr & Stirling's daughter, Lady Elizabeth Randall, but their social rank hasn't been matched in the military. He's still an ordinary seaman, continually turned down for a commission; she actually made sergeant in the WRAF but has now been demoted to corporal.
Earl Bobby (Philip Labey) has rescued a drunk US Army Lieutenant from the gutter and shared his bed with him where manservant Horton, wonderfully po-faced John Hudson, discovers them. Later, Free French Lieutenant Colbert (Jordan Mifsúd), sent by Bobby's fiancée, will make three of them under the blankets. The Lord Chamberlain must have missed any hint of homosexuality, but he hadn't seen hunky Julian Moore-Cook, wearing a tattoo and a dog tag and a pink eiderdown hiding his lower half. However, though there may be a gay sensibility, these guys are all very hetero.
Bobby has to go off for yet another Admiralty interview and sets up Mulvaney with his (very) close friend Mabel Crum (whom he has told fiancée Elizabeth he is no longer seeing). Said fiancée then turns up. She's spent a sleepless night on a train with the Frenchman. Who else turns up? Well, her dad, an army brass hat with a gambling addiction, played with splendid bluster by Michael Lumsden, and eventually Mabel.
Elizabeth and Bobby have known each other since childhood but is she really in love with him? A case of mistaken identity sets off a farcical pattern that may have serious undertones about what we expect of marriage but still keeps the laughs coming.
Sabrina Bartlett as Elizabeth can make even the slight twist of her heel meaningful and handless the effects of a tumbler of whisky not only with charm but convincingly. She is matched by Labey's equally likeable Bobby. Neither of them is exceptionally bright and he is guilty as charged when his prospective father-in-law calls on him to be a man: "someone who does something instead of standing there like a wilting lily not".
Mulvaney is intrigued by peerages and impressed by the fact that the Albany had once been home to Lord Byron, but no dolt, he can quote Byron's poetry, and Colbert, claiming to be a Socialist, warns their lordships won't survive much longer, but the volatile, voluble Frenchman knows how to behave here: "On English train I try to give the impression I died in my seat."
It's Mabel, however, with her off accent, who really has everyone sized-up. She could easily be played as the "tart with the heart of gold" cliché but Dorothea Myer-Bennett gives her real personality. She knows the real world and the way she handles the Duke's attempt to exploit her for his gain is done delightfully.
This is a spirited, happy revival that gave me more laughs in one evening than I've had in a long time, made even more entertaining by the Orange Tree's proximity. Of course, we want serious drama but not every play has to be deadly serious, and as we face the uncertain prospect before us we could do with some cheering up! In this production following that of French Without Tears, Paul Miller has again shown a sure touch for such comedies. What next to keep us laughing?
Reviewer: Howard Loxton