While the Sun Shines
Terence Rattigan
Orange Tree Theatre
Orange Tree Theatre
–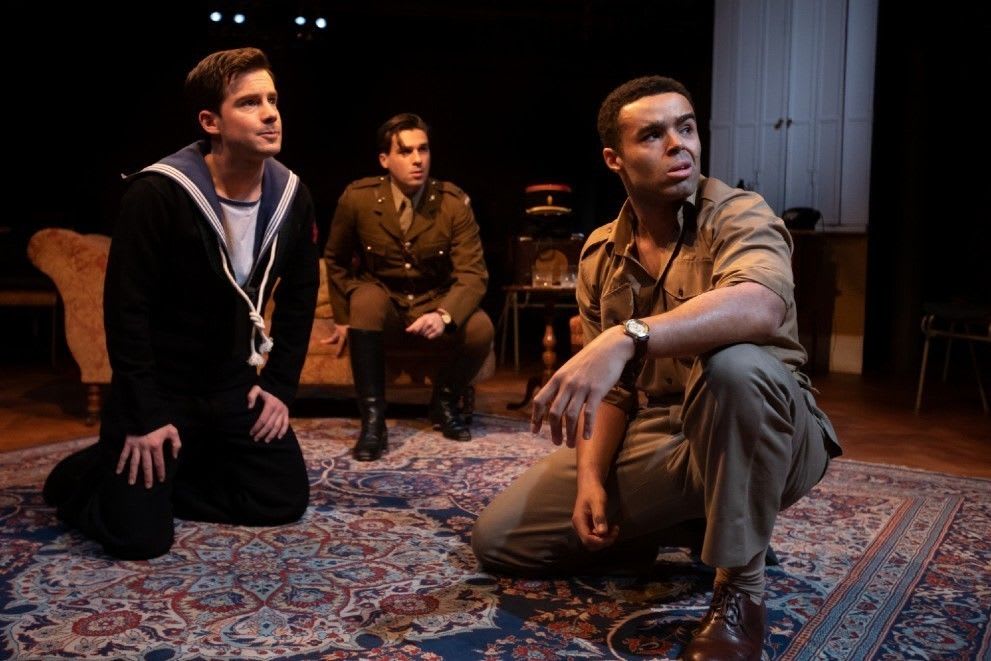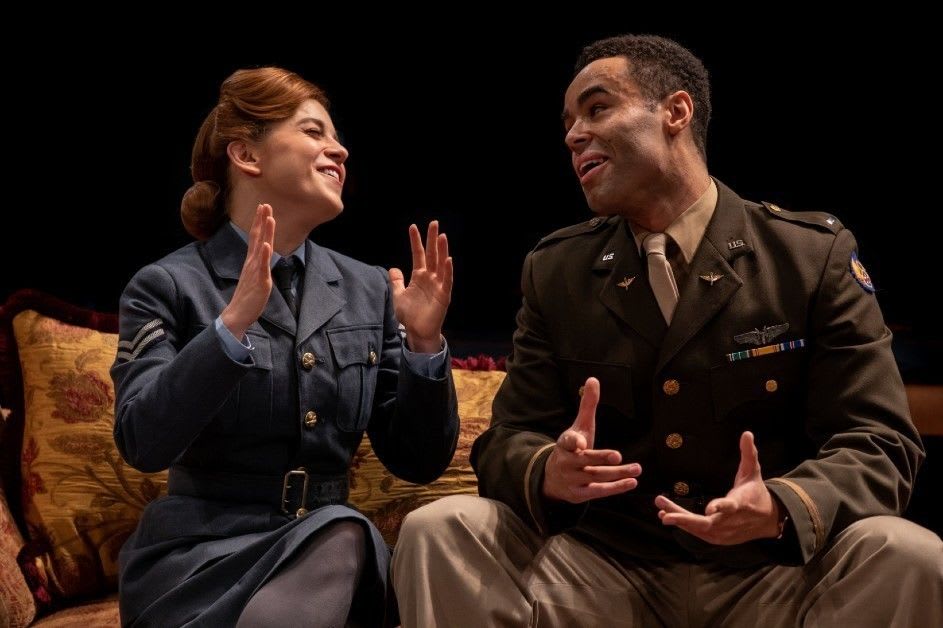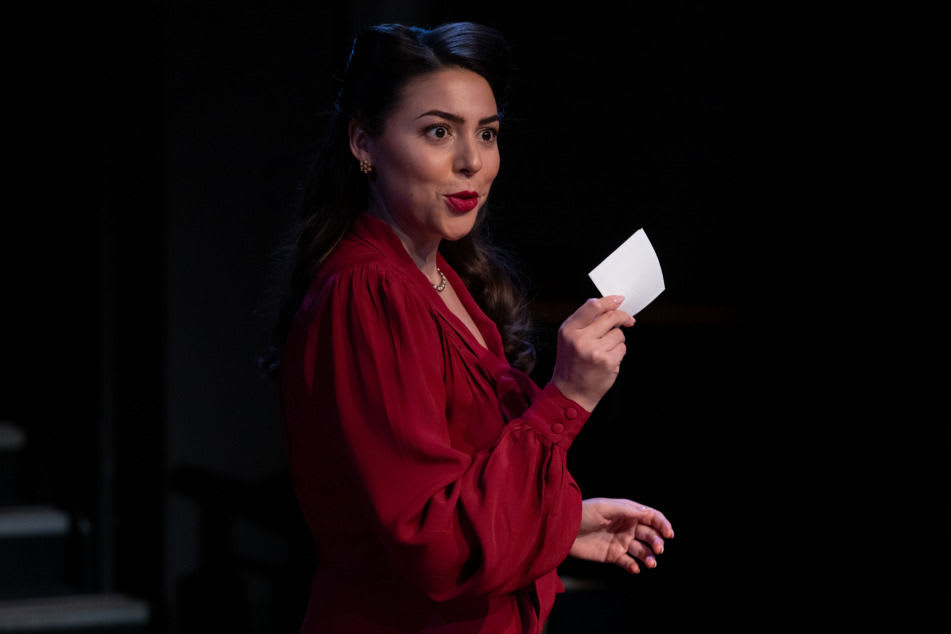 Terence Rattigan's 1943 comedy While the Sun Shines is given a warm, cheering production by the Orange Tree Theatre where it was performed with a slightly different cast in 2019. The play is full of improbable situations many of which centre on the romantic interest of three men for Lady Elisabeth Randall (Rebecca Collingwood), daughter of the Duke of Ayr, and Stirling (Michael Lumsden).
Elizabeth is due to marry the Earl of Harpenden but meets Colbert (Jordan Mifsúd), a French lieutenant, on a train to London. Their conversation leads her to question her decision to marry the Earl. Arriving at the Albany Piccadilly rooms of the Earl, her situation becomes more complicated when she meets Lieutenant Mulvaney (Conor Glean), who, not realising she is due to marry the Earl, gets her drunk and romances her. One character asks how many other members of the United Nations will be competing for her affections.
Although the two women characters, Elizabeth and Mabel Crum (Sophie Khan Levy), are assertive with minds of their own, this play is really about the men, chatting, playing the dice game of craps and even sleeping in the same bed. It opens with the servant discovering offstage the Earl in bed with Mulvaney. It's not that anything sexual has happened. It's just that the Earl found Mulvaney drunk asleep on the pavement and thought it would be kind to take him home to sleep. When Colbert arrives with nowhere to stay, he joins the other two in bed. You do wonder how the censor managed to miss so much.
Rattigan's mischievous liberalism extends to class and changes in social attitudes. Colbert, who claims to be a socialist, says the Earl belongs to a doomed class who have no real purpose. Certainly, the military seem less than impressed with them, keeping the Earl as an ordinary seaman and demoting Elizabeth to the rank of corporal. When a character asks the Earl if the changes in society are hitting his wealth, he replies that he earns a great deal from renting property in London and has two million in wealth. Elizabeth's father certainly has his eye on that money and suggests the Earl give some to his new in-laws, except Aunt Amy, "who thinks she is Karl Marx".
Among a cast of actors who show great comic timing, Philip Labey gives an impressive performance as the charming aristocratic Earl in a production that could be one of the funniest good-natured shows around for Xmas.
Reviewer: Keith Mckenna