While We're Here
Barney Norris
Up in Arms
Bush Theatre Studio
–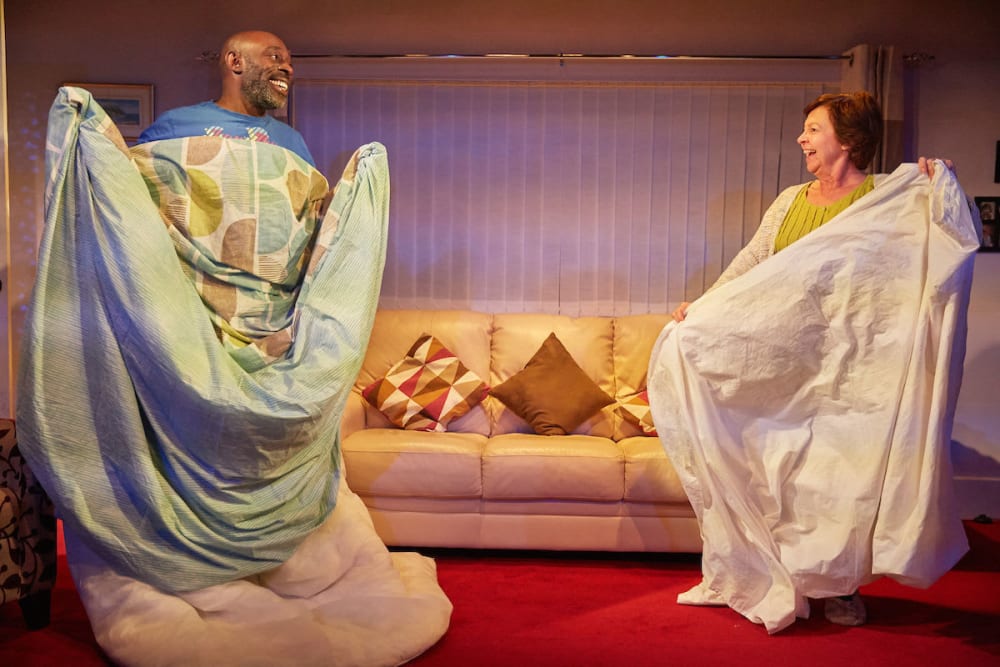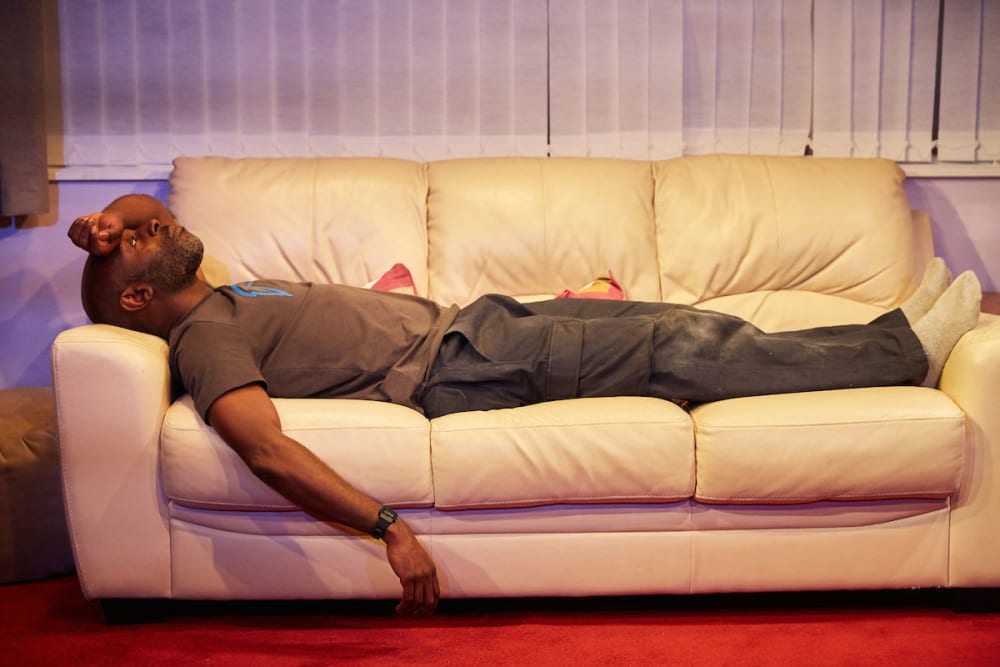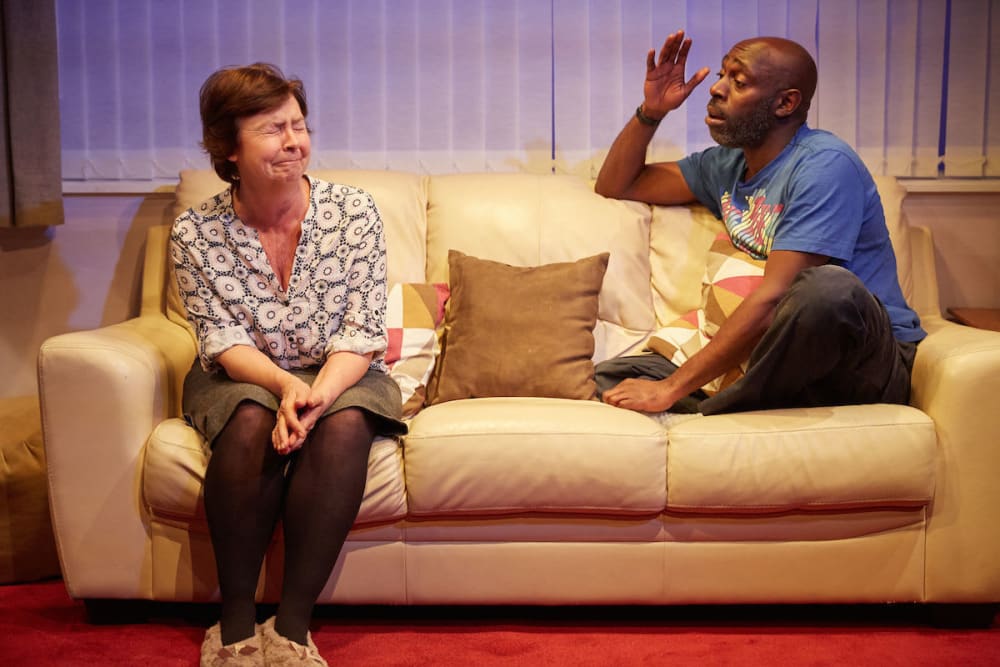 Following the year-long refurbishment of the old local library, the Bush's Studio space will feel nostalgic to long-term supporters. The black box with a capacity of around 60 has much in common with the theatre's fondly remembered former location above a pub on the Green.
The venue's intimacy is perfect for the small-scale plays of Barney Norris, whose Visitors won wide acclaim, not to mention several well-deserved awards.
Like so much of this writer's work, the drama is deftly directed by Alice Hamilton for Up in Arms.
Though young himself, this playwright is at his best when portraying the lives of the old and lonely, with whom he has a rare empathy.
While We're Here is set in the Havant, Hampshire home of late middle-aged council worker Carol played by Tessa Peake-Jones. Like its nondescript owner, this is homely and lacking in pretensions, not to mention claustrophobically cramped, which is undoubtedly symbolic.
Although her job offers some fulfilment, Carol's daughter has left her behind, as decades before husband Ray did.
70 (stage) minutes of existential agonising are set up by Carol's random meeting with Andrew French ("the only black man and Havant") taking the role of former colleague Eddie, who has recently been sleeping rough.
Generously, Carol offers him first the living room sofa and then her daughter's bed. As a result of her kindness, each benefits from much-needed companionship, while at the same time allowing viewers to eavesdrop on a rather depressing but wholly convincing slice of life from just beyond the fourth living room wall.
While Carol is satisfied with her mundane life, terrified by even the smallest change, Eddie seeks something more. His unfulfilled and probably unfulfillable dream is to become involved in a re-wilding project, helping nature to fight back against the modern world.
Barney Norris develops the story patiently, allowing Eddie to recall a mental breakdown, decampment to Nigeria and further back, a broken home and unhappy childhood with Carol's history little more cheerful.
While We're Here provides no solutions, it merely shines a very accurate light on the kind of lives lived but not necessarily loved by so many, in today's increasingly fragmented society.
Reviewer: Philip Fisher