Who Cares
Michael Wynne
Royal Court Theatre Downstairs
–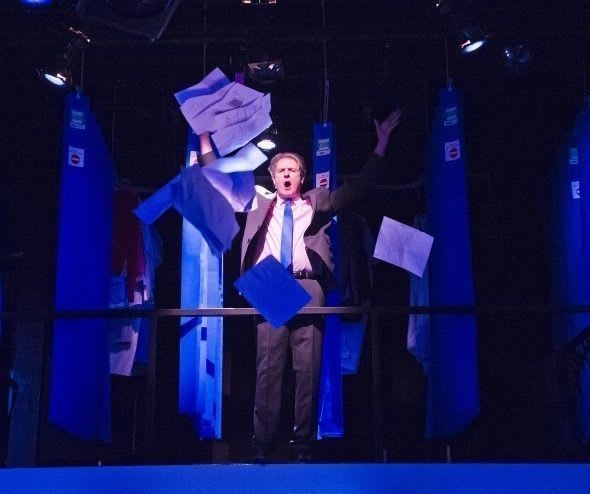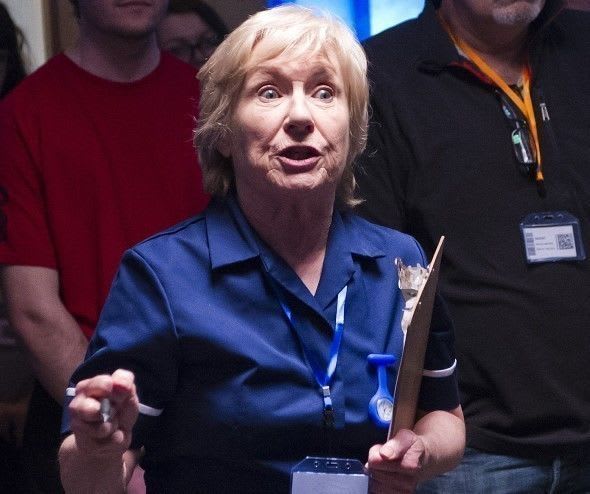 It is presumably entirely coincidental but this play is opening at the beginning of a week in which the Labour Party is going on to the general election offensive with policies connected to the National Health Service.
Prepare to be depressed. Michael Wynne's ambiguously entitled verbatim theatre piece can lead to only one conclusion. The NHS is in intensive care with every chance that the patient will not emerge alive.
Co-directors Debbie Hannan, Lucy Morrison and Hamish Pirie realised that a 90-minute injection of bad news might be indigestible. Therefore they have sensibly turned the piece into a promenade offering viewers the bonus of a behind-the-scenes look at the Royal Court Theatre.
After an introductory scene set in an accident and emergency waiting area, in which a variety of NHS workers—everything from medical consultant to immigrant cleaner—help to set the desperate scene, the audience is divided into three groups for the next hour.
They presumably follow the same trail in a different order, meeting a wide variety of stakeholders, each of whom delivers a short, sharp war story.
The most memorable pair, for different reasons, both come from Elizabeth Berrington, once as a Scottish GP and then transformed into campaigner Julie Bailey.
For those who do not know the name, this is the bereaved daughter who took on the Mid-Staffordshire Trust and exposed such a shocking level of misconduct that neither the management nor political power-brokers could sweep the explosive story under the carpet.
Humanity is also injected by Eileen O'Brien in the role of Marjorie, a veteran nurse/midwife who throws good, if sad, perspective on changes to the service during her long career.
Much of the comedy is given to Nathaniel Martello-White, particularly winning as a unionised ambulance driver whose humour barely hides his own frustrations.
In addition to tales that show what life is like in hospitals, the play unerringly puts the spotlight on the underlying political and economic strictures that succeeding governments have laid upon the industry.
To this end, Wynne has included the thoughts of amongst others Health Secretary Andrew Lansley and an ex-NHS chief executive, respectively played by Robert Bathurst and Paul Hickey.
After visiting surgeries, waiting areas and operating theatres, the final 20 minutes brings the audience back into the Upstairs Theatre to enjoy a tirade against those who have brought the NHS to its knees.
The ultimate conclusion will not make pleasant viewing for politicians about to fight a General Election, as it appears to be their heartless cost-cutting that has ended lives and left a system that was once the pride of a nation in squalor.
Who Cares is a powerful political drama that veers towards agitprop but does the Royal Court and all involved in its creation proud. It may not make for happy viewing but should be compulsory fare for politicians and anybody interested in the future health of ourselves and more pertinently our country.
Reviewer: Philip Fisher