Who Cares
Matt Woodhead
LUNG with The Lowry and Gaddum
The Lowry, Salford
–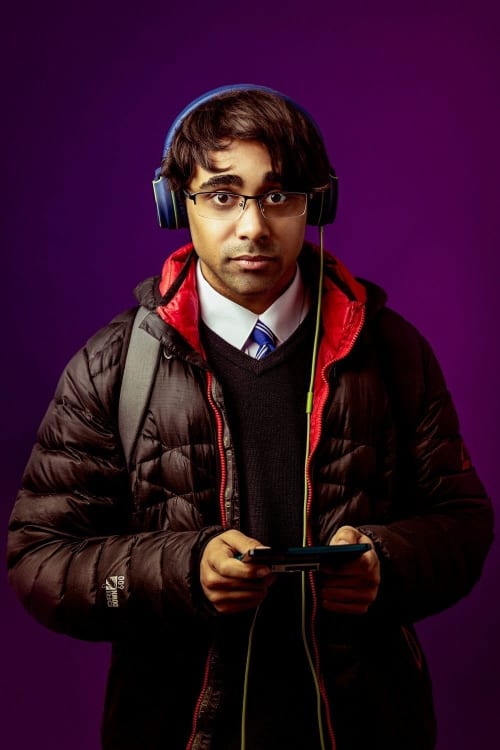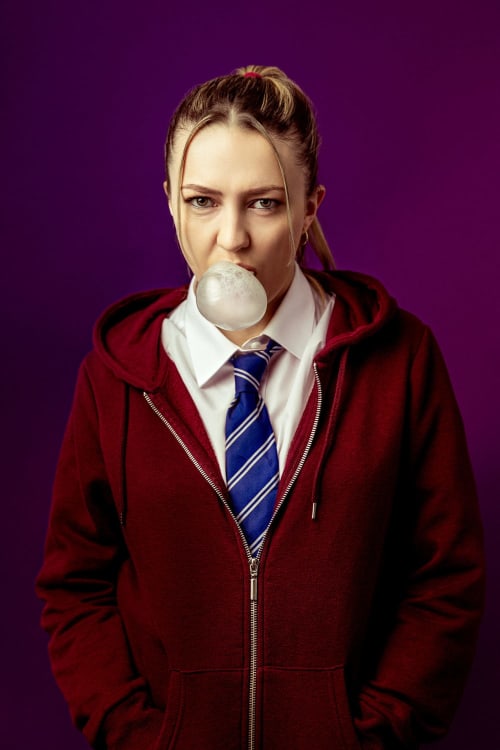 It is generally accepted anyone dependent upon, or working as, a carer was treated shamefully during the COVID pandemic. If paid professionals had it rough, one shudders to imagine how bad it was for those people who act as unpaid carers for a family member, particularly if they were one of a group who are rarely acknowledged: young people caring for a family member, often a parent.
Who Cares, written and directed by Matt Woodhead, examines this situation in harrowing detail being a verbatim stage play based upon interviews with teenagers who undertake a caring role in their families. Nicole (Lizzie Mounter), Jade (Liyah Summers) and Connor (Luke Grant) share the usual concerns and challenges of teenagers: overcrowded buses, horrible school meals. Each is also the primary carer in their family. Nicole's mother is suffering from the effects of a debilitating stroke. Jade's brother is profoundly deaf and has learning difficulties, her father is confined to a wheelchair after an accident and her mother has left the family. Connor's mother is bipolar, and his father has fibromyalgia—a congenital condition causing chronic pain from which Connor has also begun to suffer.
For a verbatim play, Woodhead creates a varied production. The scenes in which the cast describe their experiences at school are highly physical. The cast glide around the stage as if choreographed: slamming lockers, climbing on furniture, or pushing and shoving in queues. Their home lives, on the other hand, are described with the cast seated as if in a therapy session. The atmosphere differs between the scenes; in the former, the concerns of the youngsters are typical of their age group but magnified—it is difficult to give reasons for being repeatedly late without describing the personal circumstances they would prefer to conceal. The mood in the therapy session is close to one of shame as if the carers feel talking about their position amounts to blaming their parents for being ill.
Throughout there is a sense of being trapped—Jen McGinley's set is a solid wall of school lockers keeping the characters from escaping. The cast flinch at the sound effect of a doorbell as if they have become accustomed to receiving only bad news. There is justifiable anger that, despite taking on mature roles, the youngsters are still regarded as children—refused admission to ambulances carrying ill parents or denied entry to doctor-patient conferences on account of their young age. There is the weary acknowledgement the best they will be offered is words of comfort when practical or financial assistance is desperately needed.
Woodhead keeps the play sharply relevant by including statistics specific to the locality in which it originated. Who Cares began at, and now returns to, The Lowry in Salford. The cast, bathed in shadow, take on the roles of professionals from the Salford Young Carers Service or local councillors, bemoaning the effect of austerity upon the services for young people and spelling out the long-term effects of changes to benefits. It is powerful but not subtle, feeling like the Q&A session at the end of the play has come early. The desperate position of the parents, being cared for by their children, is also articulated.
A skilful cast ensure the characters are perceived as people, which makes it easy to appreciate the human impact of the issues. Liyah Summers, prickly and defensive, is a clear demonstration of why young carers often develop behavioural issues. Lizzie Mounter desperately wishing for a return to a 'normal' life is a vivid symbol of the sacrifice made by the youngsters and the quiet dignity of Luke Grant having to face yet another crushing disappointment is deeply moving.
Who Cares is relentlessly honest rather than bleak and so refuses to offer false comfort. A feel-good conclusion seems forced until it suddenly turns into a grim recognition that, based upon the experiences of the young carers, things can only ever get worse. Politicians are immune to shame and even common sense, so it seems unlikely, even though the play has been performed in the House of Lords, it will prompt any change in government policy. But at the very least, Who Cares is a tribute to the unacknowledged courage and dignity of young carers.
Reviewer: David Cunningham