Whose Life Is It Anyway?
Brian Clark
Comedy Theatre
(2005)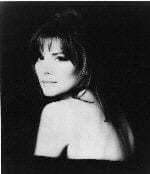 Director Sir Peter Hall has recognised that Whose Life is it Anyway? is still as relevant and important today as it was when it was originally seen on Granada Television in 1972. It is worth remarking and lamenting the fact that two and a quarter hour dramas on serious subjects are now very rarely written for television. We are the poorer without them.
This is the perfect play to herald the long awaited arrival of the year's first big American star, with its central role already occupied by Tom Conti in London, Richard Dreyfuss on celluloid and, following its sex change in 1980, Mary Tyler Moore on Broadway. Today, the lead is taken by Sex and the City's Samantha, Kim Cattrall.
This must be one of very few plays where there are two different versions, one for a male lead and another for a female. In fact, the 2005 production has also been rewritten to take into account the age of video and also current developments in the debate on euthanasia including, recent cases such as the one in which the terminally ill Diane Pretty was allowed a dignified death.
The play centres on the pretty, witty Claire Harrison played by Miss Cattrall. She is a sculptor seemingly at a height of her powers who has been cut down as a result of a car accident that has left her a quadriplegic with a perfectly good brain.
Initially, even after five months in hospital, she is wisecracking with incredible spirit and is very much the life and soul of the hospital, loved by doctors and nurses alike. Miss Cattrall is in her element as this Pennsylvanian immigrant who finds herself incarcerated in a British hospital.
The play turns darker and acquires great depth as it begins to investigate the moral and ethical issues relating to the right to time one's own death. Whether this is called euthanasia or suicide is merely a matter of semantics. The effect that it will have on the person making the decision and also all on those around them is the subject that interests playwright Brian Clark and his distinguished director.
Miss Cattrall is well supported by a collection of fine British actors. At this point, Amita Dhiri from This Life appears as the solicitor appointed to fight for Claire's life. Unusually, it is to end rather than preserve it.
Already, in the hospital scenes, one of several award-winning actors on show, Ann Mitchell, has given a nice portrayal as the grim hospital matron with a heart of gold and well-hidden sense of humour. William Chubb is the nervous senior doctor bearing deep religious scruples and they, together with Alexander Siddig and Jotham Annan, help to ensure that the production has real humanity and wit.
Eventually, Janet Suzman, playing the judge with a decision similar to that of Solomon ahead of her, brings the courtroom to the bedside, in an effort to ensure that justice is done. This scene seems riddled with legal irregularities and there might also be a question as to whether a real British court is yet ready for the decision that the judge takes.
Despite those reservations, the legal and moral debating give the drama the edge that the best legal plays and films offer. Add to this strains of psychology both from amateur Claire and her creator and this makes for a very fine play. The only weak character is a caricatured, nodding dog social worker who might seems to have stepped straight from the worst that soap can offer.
Ultimately, this is a win-win situation for those attracted to the play. They will see a pretty good performance from their idol, will find out that the British stage and screen can offer even better and, as a real bonus, will be entertained and challenged by the play itself.
Reviewer: Philip Fisher