Wife
Samuel Adamson
Kiln Theatre
Kiln Theatre
–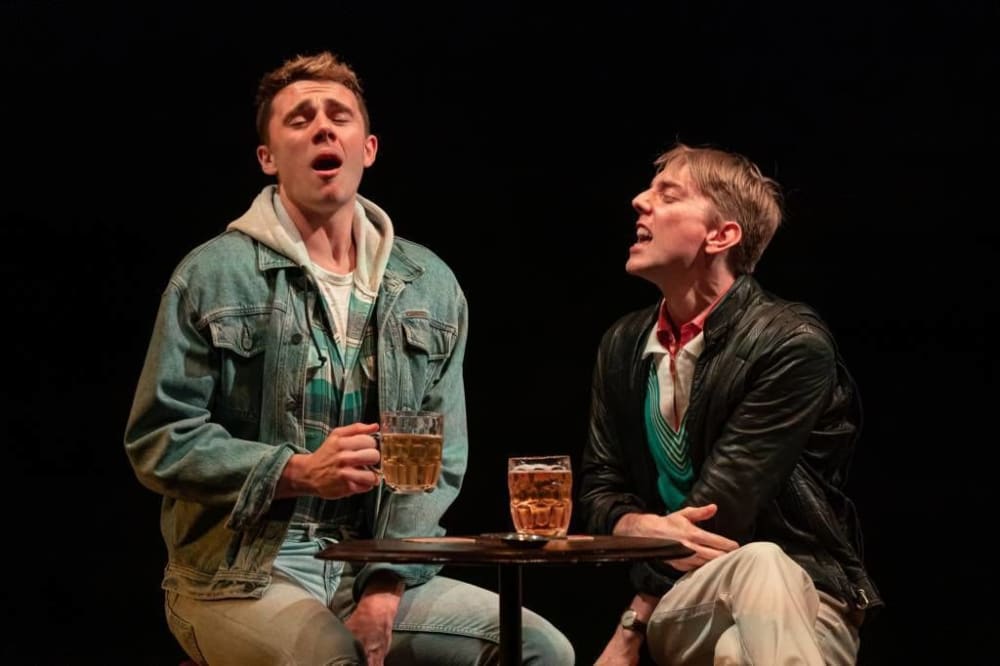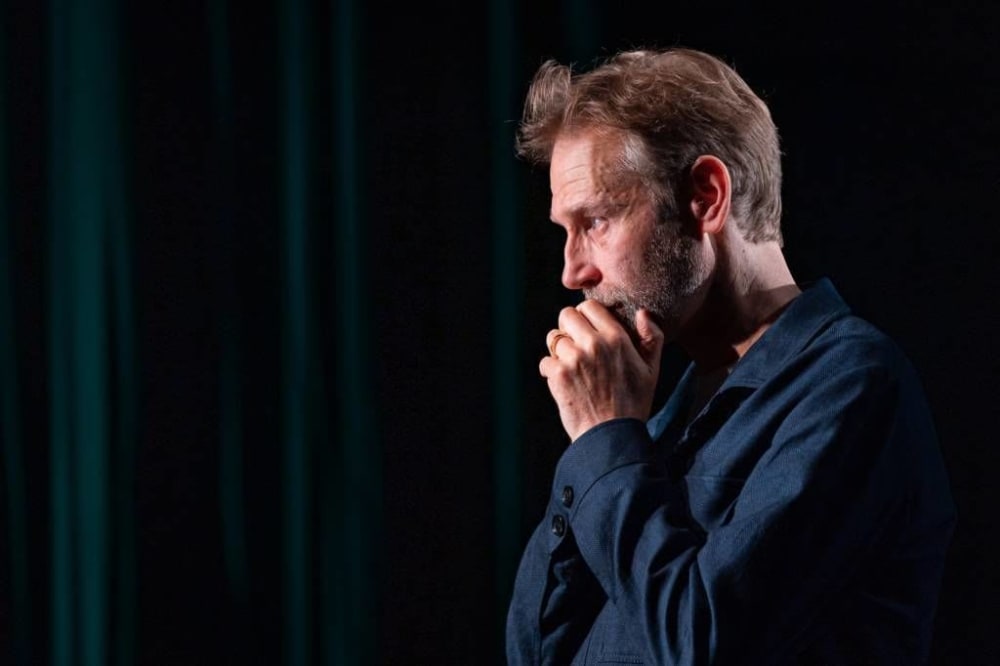 Wife takes time to get into its stride but, once there, it proves to be an intriguing and insightful look into the area of human relationships across the ages but also the nature of the theatrical art.
Starting in 1959, it crosses four generations, eventually moving forward to 2041, before a brief look back to its starting point.
There is a further era evoked, in that the inspiration for Samuel Adamson's work, receiving its world première under the direction of Indhu Rubasingham, is Ibsen's 1879 play A Doll's House.
In an evening that is frequently witty, one of the small pleasures is to see contrasting 30-second closures to Ibsen's play in differing pastiched styles.
In 1959, Sirine Saba stars as Nora in a highly stylised version of Ibsen that is immediately mirrored by the Noël Coward-influenced behaviour behind-the-scenes. Joshua James portrays an intellectually stunted husband prone to bullying his wife played by Karen Fishwick. The twist is that she and actress Suzannah are in an equally complex relationship that is little happier.
Fast forward to 1988 where the married couple's son Ivar (James again) is an outrageously camp art dealer making life difficult for Calam Lynch as his underage lover. By this point, there are already allusions to the earlier scene and these connections and congruities continue throughout an evening that stretches to a little under 2½ hours.
While the scenes before the interval are characterised by some very funny lines and deliberately heightened language, along with very stagey acting, the second half becomes considerably deeper.
In the present day, Miss Fishwick's Clare is a doctor about to marry a boringly emollient wimp (the versatile James yet again). However, she uses false pretences to engineer a meeting with Richard Cant, taking the role of the older Ivar. This unsuccessful theatrical impresario is in a man in denial about almost every aspect of his life. In particular, his marriage to actor Cas (Lynch), as funny as he is bitchy and queer, is as passive as that of Nora and the wives in the earlier episodes.
However, the connection between Clare and Ivar, via Australia, a gay murder and a long interrogative effort to open a long-locked mental door sheds great light on the confused nature of human relationships today when compared with those in repressive times 140 years ago and a century later when homosexuality remained illegal.
By 2041, we are largely viewing the past retrospectively, able to review the mistakes and restrictions both of history and human beings in the kinds of situations that Ibsen so perfectly envisioned but which somehow manage to repeat themselves throughout the generations, regardless of societal change.
A good script is seen to best effect thanks to Indhu Rubasingham's direction, some clever design and lighting from Richard Kent and Guy Hoare and a cast in which every actor in the main roles is given some juicy opportunities to shine. In particular, Karen Fishwick proves to be moving and versatile in equal parts throughout the evening.
As a result, although Wife can occasionally seem a little contrived in its efforts to get messages across, particularly in the early scenes, it is impressive, enjoyable and thought-provoking.
Reviewer: Philip Fisher